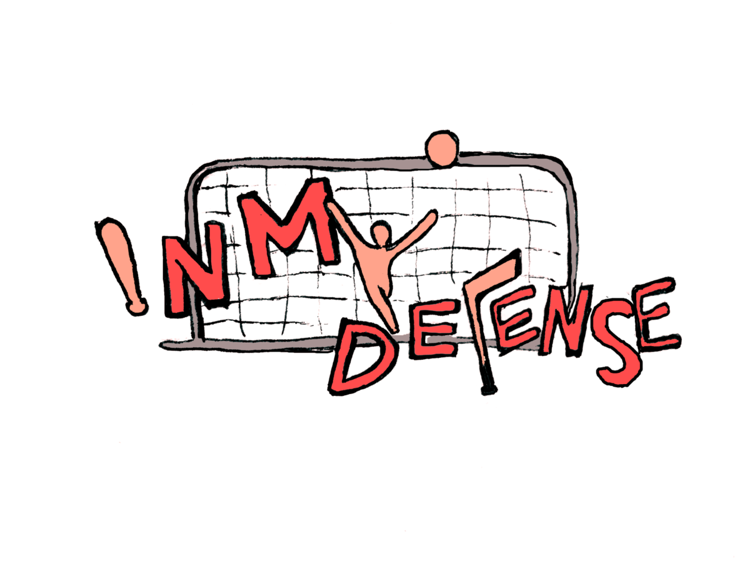 So, once again, it feels like I must talk about Colin Kaepernick. That's important. The fact that people are still saying his name and "protest" in the same sentence is important. We shouldn't stop talking about him, about how he kneeled during the national anthem to protest police brutality, about how no team will sign him, and about how some have chosen to sign less talented (I'm looking at you, Jay Cutler) quarterbacks in his place. 
There are a lot of black Americans who can discuss this with much more eloquence and power than I can, and they are talking about it. Right now, you should be listening to what they have to say. Kaepernick may have started this, but he's just one of the people whose voice should be heard. Listen to Michael Bennett or the dozens of NFL players who took a knee Sunday. Listen to Bruce Maxwell, the first MLB player to kneel during the anthem. Listen to the dozens of WNBA players who have been protesting in the name of Black Lives Matter for over a year. 
We shouldn't place all the pressure for social change on black athletes, though. They've gotten the conversation started, and now is the most important time to be an ally. When the president of the United States calls for black athletes to be fired for protesting, a constitutional right, we shouldn't just stand behind those people, we should stand with them. 
Bennett called for this in August when he told ESPN that "It would take a white player to really get things changed, because when somebody from the other side understands and they step up and they speak up about it... it would change the whole conversation. Because when you bring somebody who doesn't have to be a part of [the] conversation making himself vulnerable in front of it, I think when that happens, things will really take a jump."
For an example of allyship, look to Seattle Reign and U.S. Women's National Team member Megan Rapinoe, the first white athlete to join Kaepernick in kneeling during the anthem. Rapinoe comes from a minority sport, but her stance in solidarity was still important. 
Like Bennett said, the aid of white allies is important. The protest itself is against police brutality, something that is heavily rooted in white supremacy. When President Donald Trump made his statement calling out the players participating in the protest, his statement was rooted in white supremacy. Many people have pointed this out, but it's important to remember that Trump called white neo-Nazi marchers in Charlottesville, Virginia, "very fine people" while he called the anthem protesters "son[s] of bitch[es]."  
The most important thing to focus on is the narrative surrounding anthem protests. White supremacists have misrepresented these protests and made them about the flag, the military, and the anthem itself. They've made it an attack on American values. The media has fallen into a trap of making the protests about this too, rather than focusing on the real issues. It's become a head-to-head battle, Trump versus black athletes, without much regard to what Kaepernick was protesting when he kneeled for the first time, during Barack Obama's presidency. 
The players who have kneeled are not protesting America. They aren't protesting values of freedom and bravery. They aren't disrespecting soldiers who fought for those values. Instead they are protesting in the name of what America should be, a place that has freedom and justice for all. 
Today, much of the media discussed the players protesting Trump. They were doing that, but kneeling during the anthem stands for much more. Kaepernick kneeled to protest police brutality, and that's what these protests stand for. They protest the unfair treatment of black Americans. They protest white supremacy. That's something Trump symbolizes, but they're protesting much more than just him. 
These players are taking a stand. It's time for white NFL players to not just link arms in support, but to join in with their protest. Black Americans are making a statement about the America they want to see, and it's a vision we should all take a stand for.
Learn more:
On black athletes and exploitation by white supremacy: Forty Million Dollar Slaves by William C. Rhoden 
On race in America and growing up as a black American: Between the World and Me by Ta-Nehisi Coates
Kaepernick's original statement on why he chose to kneel
Police brutality statistics in the United States
Reach Social Media Editor Hailey Robinson at sports@dailyuw.com. Twitter: @haileyarobin