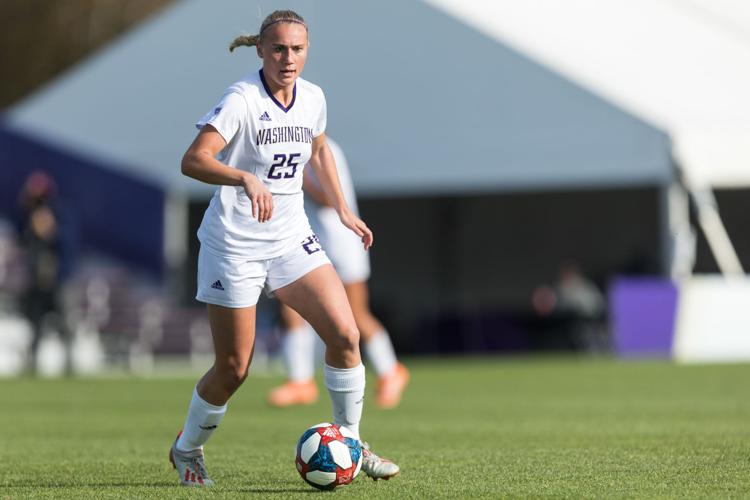 The Washington women's soccer team overcame expectations all season long, but couldn't overcome a two-goal deficit in its 2-0 loss to South Florida in the second round of the NCAA tournament.
The first goal came from USF's Evelyne Viens, who had 23 goals on the season coming into the match. Viens got the ball very deep in the UW box, and fired a powerful shot right at Siena Ruelas. Despite blocking the shot, the ball still had enough power to bounce into the UW (12-7-2, 7-4 Pac-12) net to give USF (16-4, 7-2 AAC) the early 1-0 lead.
Prior to the first goal, UW had a lot of success reading and jumping passing lanes to get steals and start offensive transitions. Following the USF goal, the Bulls were able to tighten up their passing, making it more difficult for the Dawgs to get those steals and get some offensive momentum.
Washington put up all six of their first half goals before the South Florida goal, even though the goal came midway through the half. The Dawgs were able to get four of those shots on target.
This was just the third time all season that the Huskies entered the break with a deficit. They were 0-2 in those games. 
South Florida doubled up its lead early in the second half, this time Viens got the ball deep with a lot of space. Co-captains Taylor Sekyra and Lisa Jensen converged on the ball at the top of the box, but Viens was able to recover and send the shot past Ruelas.
The two defenders were then subbed out of the game and would not return.
The Huskies did show some urgency following the second goal, they put up seven shots before the Bulls put up another one. The Dawgs only managed to get two of those shots on frame, but both were saved.
Sophomore Summer Yates even drew a foul in the box late in the game. She fired a strong shot low and left but the USF keeper guessed correctly to send the ball away and keep the UW down two goals.
With the close of the season, this was also head coach Lesle Gallimore's final game with Washington after 26 seasons.
Reach reporter Josh Eddy at sports@dailyuw.com. Twitter: @JoshTreEddy
Like what you're reading? Support high-quality student journalism by donating here.