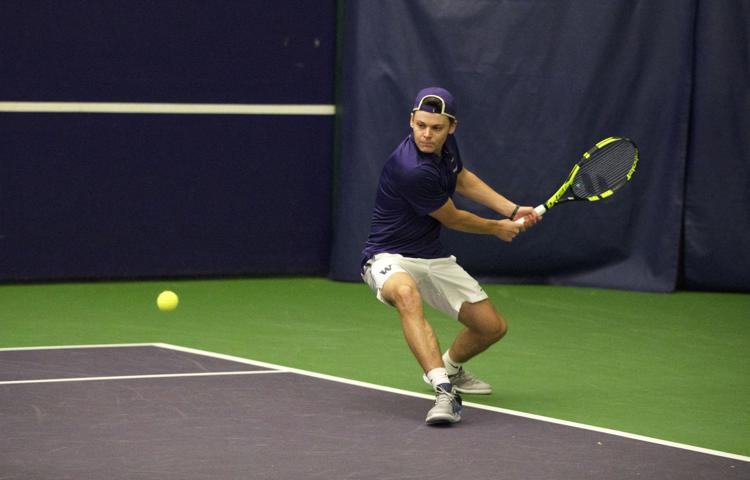 The Washington men's tennis team faced off against the Michigan Wolverines on Friday, losing the match by a score of 5-2.
The Huskies (2-4) struggled to gain any footing in the match, losing four out of six singles matches and the doubles point.
A bright spot for the Huskies this year continues to be the play and improvement of the freshmen, who have showed an ability to perform well against high level competition.
The freshmen duo of Ewen Lumsden and Ernesto Turegano secured the only Washington victory in doubles, beating Michigan's Patrick Maloney and Gabe Tishman 6-4.
Lumsden also won his match in the No. 5 singles slot, securing a 6-4, 6-2 victory. Senior Piers Foley was the only other Husky player to win a match, playing in the No. 3 singles slot and winning 7-5, 7-5.
The development of players like Lumsden and Turegano is a welcome sight for the Huskies, who will continue to depend on their youth throughout the season.
Husky freshmen Turegano, Lumsden, Smith, and Hawken will all continue to get opportunities on the back ends of the Huskies doubles and singles rotations.  Their consistent ability to win tight matches and pull their weight for the Huskies is a welcome sign, but in order to win these matches, the Huskies will need to depend more on some of the teams veteran players.
The Huskies get another chance to improve their record on the road when when they face Wisconsin on Feb. 10.
Reach reporter Caden Conder at sportsdaily@uw.com Twitter: @cadenmconder