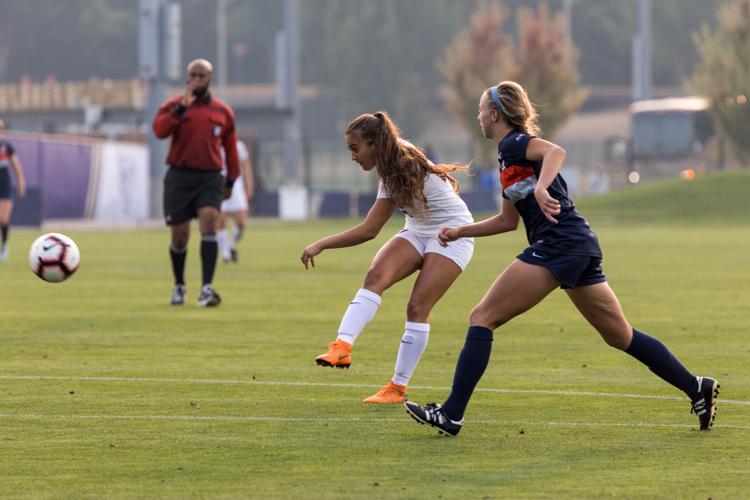 The Washington women's soccer team held up in the first half, but a strong second half gave No. 3 USC a 3-0 win to put an end to the UW's three-game win streak.
USC scored a pair of goals nearly a minute apart midway through the second half to give the the Trojans (8-0-1) a 3-0 lead, which would hold until the end of the game.
Washington goalkeeper Siena Ruelas faced 23 shots, including seven on target. Ruelas finished with four saves, two in each half.
Early in the game, the UW defense tried to catch USC attackers offsides, which kept the Trojans off-balance for a bit, but when USC's Leah Pruitt was able to stay patient and find her way past the backline, she sent a shot into the net to give USC a 1-0 lead in the 24th minute.
The UW attack had some opportunities to score, but not nearly enough. The team had a total six shots, their lowest of the season by a wide margin, and only one on target in their first time held off the scoreboard all season.
USC added to its lead in 66th and 67th minutes.
Washington returns home for a matchups Sept. 27 against Oregon State, and Sept. 30 against Oregon.
Reach contributing writer Josh Eddy at sports@dailyuw.com Twitter: @JoshTreEddy