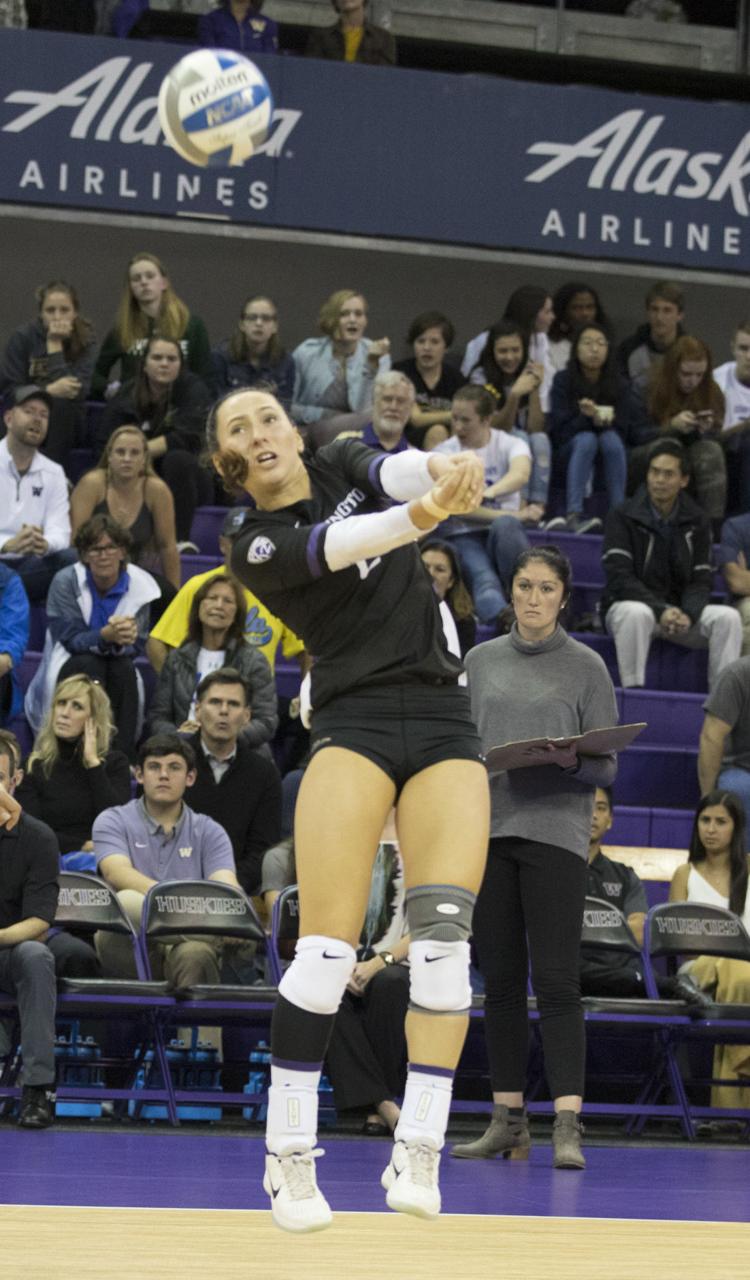 The No. 21 Washington volleyball team's losing streak extended to a fifth game after the Huskies took only onw set against Colorado (25-12, 25-21, 21-25, 25-22).
The match didn't start off well for the Huskies (13-9, 5-7 Pac-12), who were doubled in points by the Buffaloes (13-10, 5-7 Pac-12) in the first set. After Colorado tied the match 8-8, the Buffs went on an 18-4 run. Nine of the points in that stretch were on attack errors by the Huskies, and they propelled Colorado to a 25-12 finish.
The attack errors continued to plague the Huskies throughout the match, though the first set saw the most. Washington's underclassman hitters, freshman Claire Hoffman and sophomore Samantha Drechsel, had nine errors apiece in the match, with 30 total for the Huskies.
The Huskies seemed to pull things together after the intermission, winning the third set 25-22. They hit .367 as a team in the set, with sophomore Lauren Sanders leading the team with six kills in the set. She had 10 kills in the match, and added a solo block and six block assists to lead the the Dawgs with 14 points.
Outside of Sanders, not much happened on the Washington block. The Huskies were outblocked 16-7 by the Buffaloes, and only freshman setter Ella May Powell added more than one block assist to the Huskies total.
Six of Colorado's blocks came in the fourth set, where the hitting errors once rose back up to nine in the set, killing the Huskies chances of sending the match to a fifth set. It was two straight Colorado blocks that ended the match 25-22, after a fairly close game that had tied 10 times.
Reach Social Media Editor Hailey Robinson at sports@dailyuw.com. Twitter: @haileyarobin