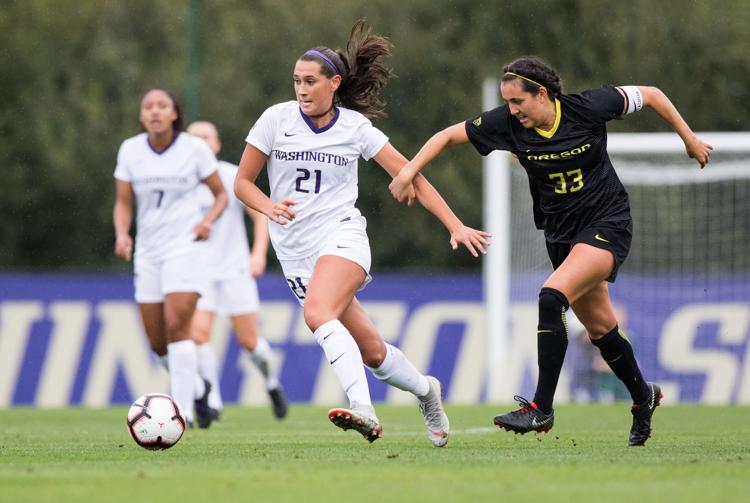 After 220 minutes at Husky Soccer Stadium without a single goal scored this week, some stiff competition is coming to Seattle for the weekend.
Thursday night Washington will play host to No. 2 North Carolina, the highest ranked nonconference opponent it will face this year. The game is set to kick off 7 p.m.
The Tar Heels have started out hot, scoring five goals through their first two games and, like the Huskies, have not allowed a ball past their keeper.
"As well as we've defended these last two games, and not let the other team create a ton of dangerous chances, we have to up that tenfold against a team that's as high-powered as North Carolina," head coach Lesle Gallimore said.
Obviously, the bulk of the struggles for the UW has been on the attacking side of the field as the team is still searching for its first goal of the season. But the opportunities have been there, they are averaging 17.5 shots per game, which is actually a few more than North Carolina has averaged.
The team needs to be more dangerous on those attempts and Gallimore has constantly stressed the need for a player to step up into the role of being the goalscorer. This is a problem dating back to last season.
A few names that float to the top as candidates are Summer Yates, Olivia Van der Jagt, Ameera Hussen, and Ruby Hellstrom, a group that combined for 13 of the team's 25 goals a season ago.
"Ruby's the one that's probably created the most chances but not been dangerous," Gallimore said. "Keepers are coming up and just taking it off her foot, so getting her head up a little more and being more selective when she shoots."
On Sunday night, Washington will cap off the Husky Invitational with a match against New Mexico at 2 p.m.
"New Mexico is very combative, they're quick up up top, they counter well, when they get the ball down and they're very dangerous," Gallimore said. "But they also put the ball up in the air and then press you to try and create turnovers so we have to have composure when we play like that."
The Lobos enter the weekend having only played one match, but won 1-0 against the Red Raiders of Texas Tech.
Reach reporter Josh Eddy at sports@dailyuw.com. Twitter: @JoshTreEddy
Like what you're reading? Support high-quality student journalism by donating here.