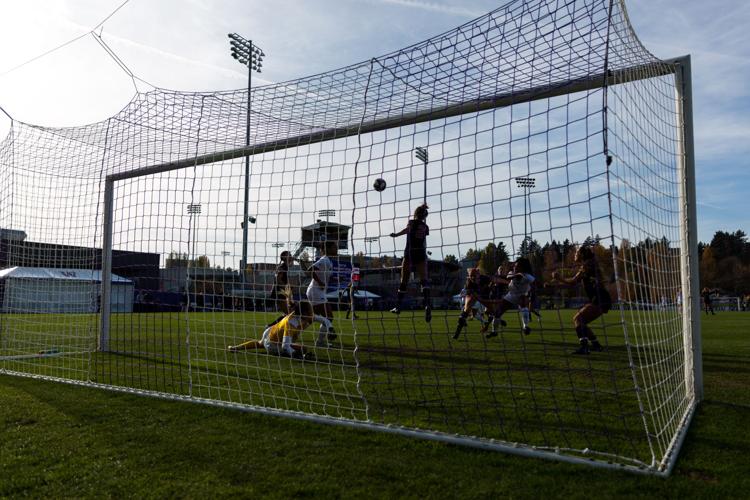 The Washington women's soccer team announced Saturday morning that Nicole Van Dyke would be its new head coach.
"I couldn't be more excited to welcome Nicole and her husband, Jason, and sons, Rory and Riley, to Montlake," said Cohen. "It was clear that Nicole's alignment with our department core values and passion for leading and developing student-athletes, both on and off the field, was a perfect fit for us. She has strong West Coast ties and a commitment to academic and athletic excellence and I can't wait to see where she takes our women's soccer program."
Van Dyke is just the third head coach for the women's soccer team and follows a 26-year run by Lesle Gallimore, who announced she would step down at the year's end prior to the 2019 season.
"It is a true honor to follow Lesle Gallimore and be named the next head women's soccer coach at the University of Washington," said Van Dyke. "UW is an incredible academic and athletic institution and I couldn't be more excited to join Husky Nation." 
Van Dyke spent her past five season at the University of Pennsylvania, where she led the Quakers to a 41-24-15 record in that stretch. In three of those five years, her teams were top 20 in the nation for goals against average. 
Prior to her stay at Penn, Van Dyke spent four years at powerhouse Stanford. Three of those years she was an assistant, and the final she was the associate assistant. During that time the Cardinal made the NCAA College Cup three times and hoisted the cup in 2011.
Before heading to Stanford, Van Dyke spent five seasons at her alma mater, Cal State Bakersfield. She was the first full-time head coach for the Roadrunners and oversaw a transition from NCAA Division II to Division I.
The first stop in her head-coaching career was at Cal State Stanislaus, where she started at the age of 23 and spent three seasons before moving on.
Van Dyke now joins the fold for a Washington team coming off its first NCAA tournament win in five years, and a 12-7-2 overall record. The Huskies lost eight seniors from last year's squad, including their two co-captains. The Dawgs retain their top-point earner in Summer Yates, who tallied eight goals and six assists in 2019.
"I want to express extreme gratitude to Director of Athletics Jen Cohen and Senior Associate Athletic Director Shondell Reed for their support and belief in me to lead such a prestigious program," Van Dyke said. "Throughout the process I was thoroughly impressed by the people, the culture and the clear vision of the entire athletics department and I am humbled to become a part of it. "
Reach reporter Josh Eddy at sports@dailyuw.com. Twitter: @JoshTreEddy
Like what you're reading? Support high-quality student journalism by donating here.