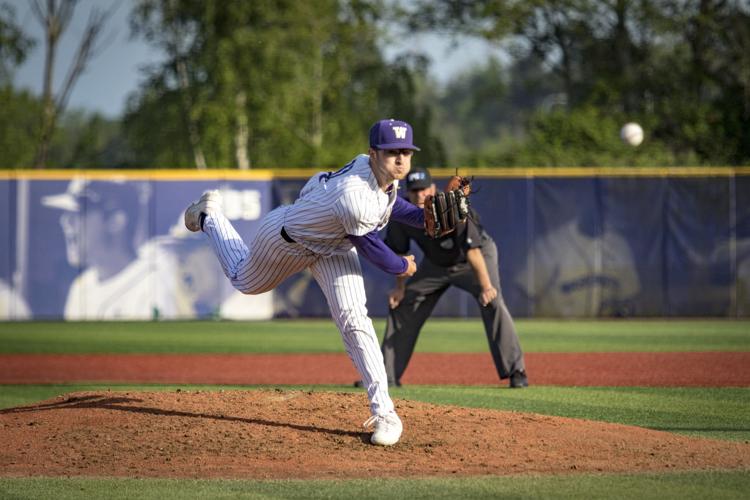 For the fourth time this season, the Washington baseball team was swept by a Pac-12 opponent as it was routed 14-2 by No. 1 UCLA in the series finale. The Huskies surrendered a season-high six home runs and 16 hits on Sunday, while the Bruins pitching staff remained as solid as it has been all weekend.
Washington dug itself in a hole early, going behind to UCLA 5-0 in the bottom of the first. Starter Josh Burgmann gave up a home run on just his sixth pitch of the day to junior Ryan Kreidler.
Burgmann (4-6) almost got a double play to escape the inning, but an error extended the frame for junior Jack Stronach, whose single through the left side brought home the second run of the inning. UCLA junior Jeremy Ydens then blasted the game wide open with a three-run homer to centerfield.
The Huskies (28-22, 12-15 Pac-12) tried to get back in the game in the top of the second, picking up two runs off Bruins' starter Michael Townsend (2-0). Senior Joe Wainhouse and freshman Colton Cassinelli both singled with runners on first in second to bring Washington within three, 5-2.
But that was all the Dawgs' bats could pick up. Townsend retired nine of the next 10 batters he faced to end his day after five solid innings. And once again, the Bruins' bullpen proved too tough a matchup as well, allowing just four hits and no runs over the final four frames.
Meanwhile, the Washington pitcher's couldn't keep the ball in the ballpark. Burgmann left after surrendering a leadoff double in the fourth, and junior Chris Micheles gave up another double and a triple to make it 7-2.
An inning later, and UCLA's Garrett Mitchell, who had the triple in the fourth, hit his sixth home run of the season to increase the Bruins' lead to 9-2 and put the game out of reach.
Still, the Bruins (45-8, 22-5 Pac-12) put up crooked numbers in the seventh and the eighth including second home runs for Kreidler, Ydens, and a solo shot from Gig Harbor native Michael Toglia to reach the final score of 14-2.
Though the bats weren't great, the Washington pitching staff clearly struggled. The Huskies threw five pitchers on Sunday, and only junior Leo Nierenberg in the ninth didn't give up a run. Burgmann's three inning outing was his shortest of the season, and sophomore Jack Enger's three earned runs were also a season high. Excluding Nierenberg, every UW pitcher surrendered at least one home run.
The Huskies' last chance to make a postseason statement will come next weekend, when they return to the Diamond on Montlake to take on California in the final series of the Pac-12.
Reach reporter Andy Yamashita at sports@dailyuw.com. Twitter: @ANYamashita