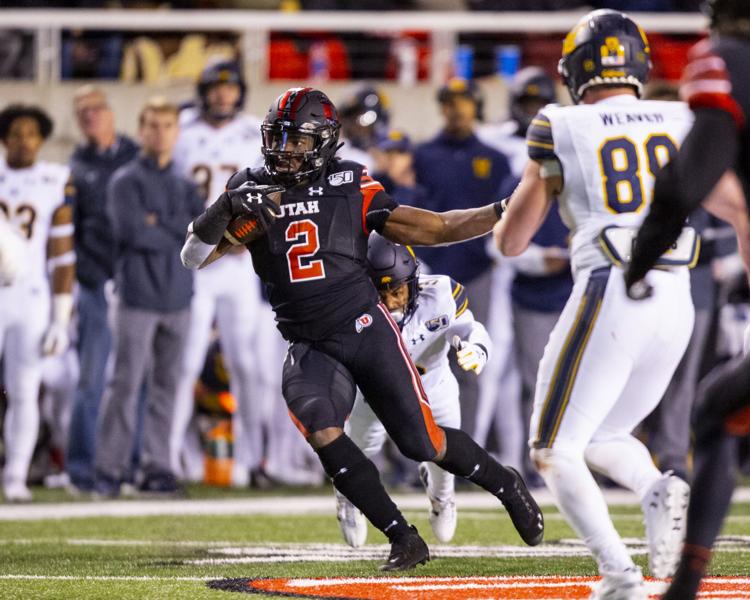 Before the Washington football team takes on No. 9 Utah, we had the chance to ask Assistant Sports Editor Sammy Mora — who covers the Utes for The Daily Utah Chronicle — some questions. Here's what she had to say:
Whenever UW coaches or players talk about playing Utah, they always get back to a refrain that the Utes play a similar, physical style of football. How are the Utes viewing the matchup this week? 
Kyle Whittingham does a good job at making sure that the team is focused every single week and to go 1-0. This game has been circled on the Utes calendar since last December and they are prepared for a tough and physical game versus Washington. Unlike last season before the Pac-12 Championship game, the Utes were focused last week before and made sure they got the job done versus Cal before turning their attention to UW. This team is determined to get the win every single week and even though this game is a big one, they are as focused as they would be for any other opponent. 
How has Tyler Huntley developed in his final year in Salt Lake City? 
One of the biggest things that has helped Huntley's development is Andy Ludwig. Ludwig has done a great job at showing the talent that he really has, he has shown signs of greatness before but this year he really blossomed. Huntley looks more comfortable in this style of offense and it shows. He has one of the best QBRs in the nation and didn't throw his first interception of the season until the game against Arizona State two weeks ago. He has gotten a lot better at knowing when to run out of bounds and when to throw the ball away as well this season. 
The Utah defense has allowed just 10 points in its past three games. If there's a way to beat it, what do the Huskies have to do?
If the Huskies are going to beat the Utes it is going to have to be through the air. The Utah defensive line prides themselves on being one of the best in the nation at stopping the run and they have done a good job at making sure that the opposing team struggles to run the ball. Utah likes to force teams to throw the ball and the Utah secondary does a great job (minus the USC game) at stopping teams. Jaylon Johnson held ASU's Brandon Aiyuk to only 7 yards a few weeks ago when he had been averaging 20 yards per game before that. If the Huskies can't get anything started in either the pass or rush game it is going to be a long night for them. The UW offensive line also needs to protect Eason because the Utah defensive line will make them pay if they can't protect him. 
What happened in Utah's loss to USC, and what have the Utes done successfully to fix it in the four weeks since? 
There were quite a few things that went wrong in Southern California. When Zack Moss went down with an injury the game fell on Huntley's shoulders. Even though the running backs who back Moss up were capable of getting the job done, it was up to Huntley to make plays with not only his arm but also with his legs. The Utah secondary also had a rough night and were getting beat and it lead to a long night. Since then the offense has gotten a lot better at making sure that it is as balanced as possible, making hard for a team to either key in on the run or the pass game alone. Teams have to focus on both because Huntley is able to make plays with his arm and Moss is able to rush the ball. The secondary has also stepped up big time since that loss too, while they have given up a big play every now and then, there hasn't been as many in a single game like there was against USC. It was an eye opener for them and the next week they were able to stop the air raid offense that Washington State has. 
Do you have a prediction?
I think the game is going to be closer than the score says. I am going with Utah coming out on top 24-14. It is going to be an intense game especially given what happened twice last season but I think a healthy Utah team will slowly tire not only the UW defense but the Utah defense will make sure that UW's offense won't have a chance to get back into the game. 
Stay up-to-date on all things Utah Athletics on Twitter at @ChronySports.
Reach the Daily's sports section at sports@dailyuw.com. Twitter: @UWDailySports