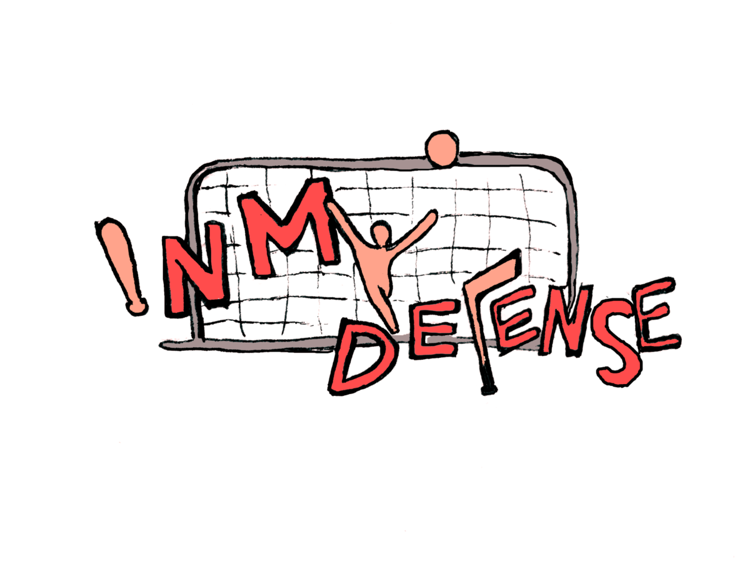 This weekend, the University of Connecticut Huskies won the NCAA Field Hockey championship. Field hockey is a sport that doesn't get a lot of attention in the Pacific Northwest, as it's more popular on the east coast and the midwest. One thing that you see in field hockey that wouldn't see in most of sports played at the UW is the uniforms: the majority of field hockey players still wear skirts. 
Skirts are also worn frequently in women's lacrosse, and a sport the UW does have, women's tennis. In all three of those sports, players do usually have a choice of whether to wear a skirt or shorts, especially in an individual sport like tennis. In team sports, typically all members of the team must be dressed uniformly, so it's a team wide decision of whether skirts or shorts are worn.
While skirts have been traditional in these women's sports since their inception, they do serve one very specific purpose: defining the players as feminine. Femininity is an important aspect of women's sports, as it functions in direct opposition to the masculine perception of sports. Often times, femininity is enhanced in order to remind the audience that yes, these are women playing this sport. 
Femininity has always been something to encourage in women's sports, but it's often been gone about in the wrong way. When the WNBA began 21 years ago, much of the advertising for the league revolved around the femininity of the players, despite the fact that their uniforms are pretty identical to male basketball uniforms.They emphasized the heterosexuality of the players by focusing on the female basketball players who also had children. 
The WNBA has made significant changes since its inception, and heterosexuality is no longer enforced as women's basketball tends to be one of the most open and accepting sports in terms of number of out athletes. It's able to celebrate its players womanhood without enforcing femininity, and I think that's definitely a positive change. 
In women's professional lacrosse, many players prefer skirts, though there's no strong consensus. A player for the Philadelphia Fire of the Women's Professional Lacrosse League (WPLL), Courtney Waite, was quoted in a piece by HowStuffWorks ,saying "Visually, skirts are attractive and offer a visual representation of the multiple facets of female athletes. Women can celebrate their femininity, strength, and athleticism." On the other side of the argument, Olivia Hoppe, another WPLL player for the Upstate Pride, argued that competing in skirts takes away female athletes' legitimacy. 
In a world where athleticism is seen as inherently male, femininity does set female athletes apart from the view of the neutral athlete. Emphasizing femininity does take away from fully recognizing female athleticism, but only because sports are seen as male. A male athlete can just be an athlete, with no qualifier, but a female athlete is always a female athlete. To exist in sports, their femininity is always emphasized. 
In 2011, the year before women's boxing entered the Olympics, the International Boxing Association said that, to visually differentiate men's boxing from women's, female boxers would wear skirts. Female boxers weren't too thrilled, and now have the choice of whether to wear a skirt or shorts. That choice, above all, is what is important. 
Female athletes can't really escape the female qualifier when it comes to sports. Whether they're wearing skirts or shorts doesn't really change that. That unfortunate truth may change over time, but it won't be what women wear that changes it. If a woman would rather wear a skirt to play sports, it doesn't make her any less of a skilled athlete, and women shouldn't be forced to assimilate to masculine norms in sports. 
While enforced femininity in sports is certainly not ideal, the womanhood of female athletes should be celebrated in whatever way they choose. Just as male athletes are athletes, female athletes are athletes as well, sans gender qualifier.  
Reach Social Media Editor Hailey Robinson at sports@dailyuw.com. Twitter: @haileyarobin