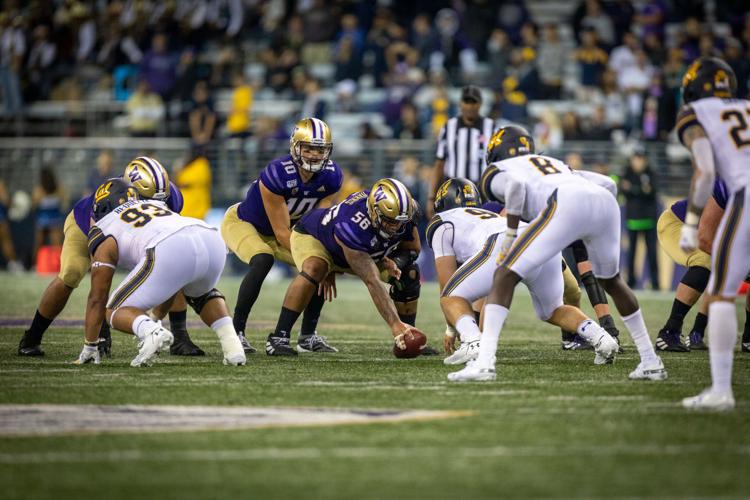 Two weeks into its 2019 campaign, the No. 23 Washington football team is in the same place it was last year in terms of their record, but the context is a little different. 
Rather than a 21-16 neutral-site loss to a top-10 Auburn squad, the Huskies (1-1, 0-1 Pac-12) lost to an unranked California team in the confines of Husky Stadium, their first loss at the venue since 2016 against USC, and their first loss against an unranked team at home since 2015 against Oregon. 
"I'm still kind of hungover from that game," junior Keith Taylor said on Tuesday. 
Throw in a long lightning delay where the Huskies got home in the early hours of Sunday morning, that game was more than just a loss with players citing their sleep schedules getting messed up. A few days after the chaos of the weekend, the Dawgs' eyes are set on moving forward. 
"We move on, it's a new week, back to square one," Taylor said. 
The emphasis on the Washington offense is in the red zone, where it put together two long 14- and 17-play drives that both resulted in field goals because of penalties and negative plays. Senior center Nick Harris was blunt about the potential of the offense after looking at the game film. 
"A lot of people say that our offense isn't good or whatever but it's like if you watch the film, and you watch the tape, we get stuff done," Harris said. "It's just when we get to the red zone, something happens, like a penalty, something like that kills drives. We just have to clean that up, we have to make sure we're on it even more in the red zone … we get stuff done on the field. I wanted everybody to know that. We get shit done, we just need to finish drives." 
But both Harris and the UW wideouts, who perhaps got the most flack for dropping passes this past week, see a lot of opportunity for improvement and a potential to be great for the rest of the season. 
"We just had a lot of negative plays that just stalled our offense out," Fuller said. "Whether that be missed blocks, missed assignments, penalties, negative plays, and things like that ended up in three-and-outs. Adding drops on top of that doesn't help at all. Looking back on it, we were open, we had holes and things like that, we gave ourselves chances to win we just didn't finish it out."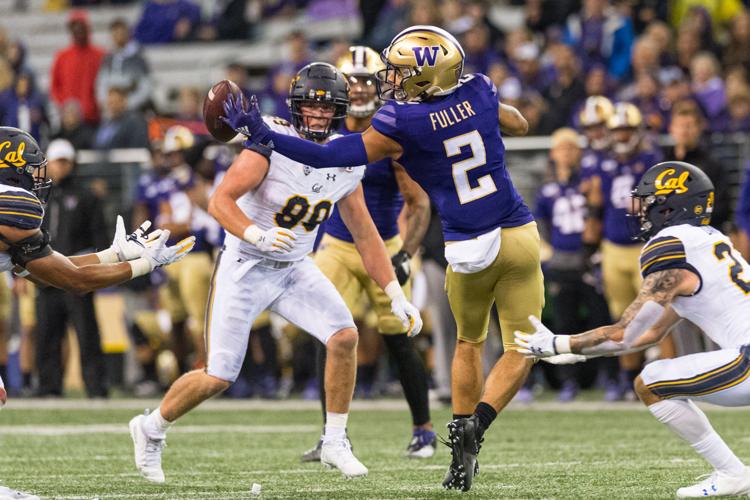 And it's true, the Washington wideouts were able to get open and create opportunities for themselves and flashed a ton of potential in their first game against Eastern Washington, with three receivers recording over five catches and Fuller came down with two incredible touchdown grabs. The question has always been: can this unit be consistently great? 
"If you compare the first and second game to each other you can see how great our offense can be," Fuller said. "It's just being consistent, people doing their job, not doing too much."
The UW offense and defense will get a chance to rebound this weekend when it takes on Hawai'i (2-0) at 4:30 p.m. in its third home game in a row to begin the season. 
Reach Sports Editor Alec Dietz at sports@dailyuw.com. Twitter: @AlecDietz
Like what you're reading? Support high-quality student journalism by donating here.