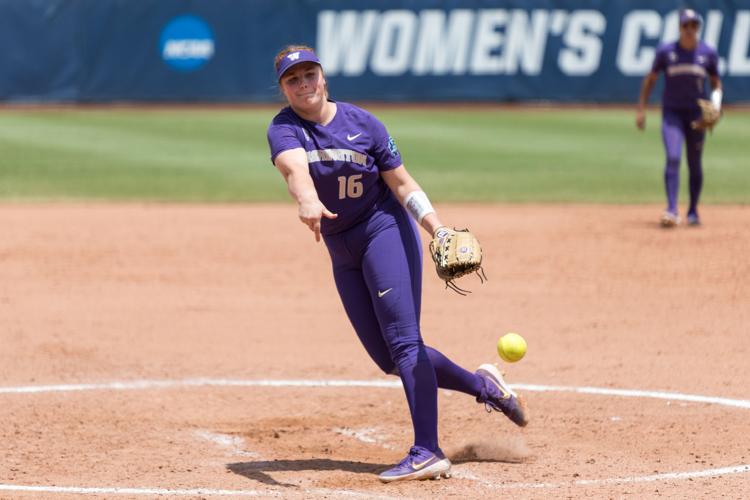 The No. 1 Washington softball team dropped its first game of the season in ugly fashion, losing 8-0 in a run-shortened game to the No. 9 Alabama Crimson Tide.
The Huskies loss was overshadowed by the absence of senior shortstop Sis Bates, who was reported unavailable two hours before game time. It was Bates' first time out of the lineup in her UW career after starting all previous 193 games, including every game at shortstop since 2019.
The loss of Bates clearly spilled over onto the field for the Huskies (6-1), who looked uncharacteristically sloppy against the Tide. Washington committed a multitude of mistakes on defense, aiding the Tide's offensive outburst. While the only recorded error for the Huskies was committed by Taryn Atlee, the speed of Bates on defense was clearly missed, as the Crimson Tide hit an array of singles through the gap at short that Bates often covers in highlight-real fashion.
The second batter of the game, Bama's Kaylee Tow sent a hard hit ball to short and beat out the throw the first. Two batters later senior Skylar Wallace followed with an RBI single, giving the Tide an early 1-0 lead.
After a bounce-back second inning, Gabbie Plain again ran into trouble in the third. On an 0-2 count, Plain left a ball up in the zone for Bailey Hemphill who crushed a two-run homer to center field extending the lead to three.
On offense, the Huskies couldn't muster much off of Alabama freshman pitcher Lexi Kilfoyl, who carried a perfect game into the fourth inning. Baylee Klingler broke up the no-no with a two-out single up, but that's all Washington could produce on offense against Kilfoyl, who finished with six strikeouts and only one hit.
Alabama tacked two more onto its lead in the fourth inning after Washington catcher Morganne Flores had a key drop in foul territory that extended the inning.
In the fifth, a wild pitch by pitcher Brooke Nelson allowed an eighth and final Alabama run to score as the Tide won by run-rule, putting an end to a sloppy game for the Huskies.
Washington will look to get back on track as it takes on No. 5 Florida State tomorrow morning at 10:00 AM PST before facing Liberty at 4:00 PM.
Reach reporter Anthony Edwards at sports@dailyuw.com. Twitter: @edwardsanthonyb
Like what you're reading? Support high-quality student journalism by donating here.