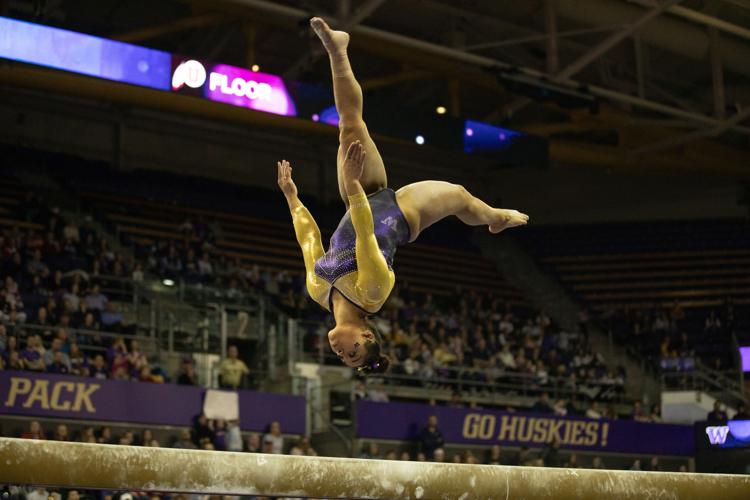 The No. 11 Washington gymnastics team wrapped up its shortened season on a high note Tuesday, as seniors Evanni Roberson, Maya Washington, Madison Copiak, and Kristyn Hoffa combined to win five All-American honors from the Women's Collegiate Gymnastics Association.
The Huskies set a program record with the four individual gymnasts named All-Americans in a single season. The last time the team earned five total honors dates back to 1988, when they earned a program-record six.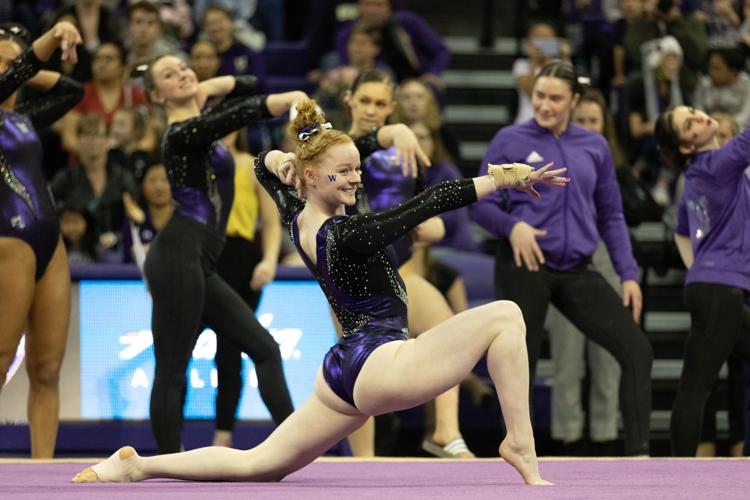 Since 2000, only three UW gymnasts had been named All-Americans. This is the second time in program history that Washington has had more than two individuals earn All-American honors in a season.
Roberson led the way with two All-American honors on the beam and the all-around competition. She became the first UW gymnast to score two perfect 10.000s on the beam and won multiple all-around titles for the Huskies this season. Roberson leaves Washington with the most beam and all-around titles in program history. 
Maya Washington earned All-American honors on the floor. She was consistent in her routine, averaging a 9.890 on the floor and scored higher than a 9.850 in each meet this season except for one. She also matched her career-high 9.925 on the floor against Cal.
Copiak earned All-American honors on the bars for the second time in her career, the first of which came in 2017. In all meets except for one, she posted scores higher than 9.800 on the bars, including five 9.900 scores or higher. She's just the fourth Washington gymnast to earn multiple All-American honors before she was joined by Roberson who was the fifth. 
Hoffa, who had the second-highest average floor score in program history with a 9.905 for the Huskies, was named a first-team All-American. The fifth year senior came close to landing a perfect score several times this season as she earned four scores of 9.950 or higher.
Reach reporter Monserrat Villaseñor at sports@dailyuw.com. Twitter: @monsevillas
Like what you're reading? Support high-quality student journalism by donating here.