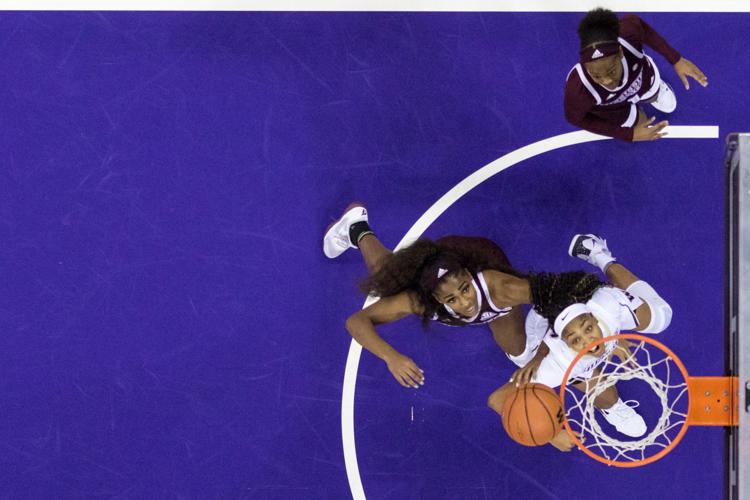 After a disappointing loss against Boise State last Sunday, the Washington women's basketball team followed that up with it's second straight loss, this time to No. 4 Mississippi State, 103-56.
It was a scoring clinic for the Bulldogs (11-1), who scored more points on the Huskies (7-5) at Hec Edmundson Arena than anyone in program history, beating out the previous record set by Connecticut in 2000 (100).
"They performed beautifully," head coach Jody Wynn said. "They rebounded, they got to the basket whenever they wanted, and they scored the ball at a high rate. They are a pretty talented group."
The Huskies were never in this one against the fourth-ranked team in the country, trailing 28-7 after the first quarter. In that opening frame, Washington had three total rebounds, their lowest output for a quarter so far this season.
In the second quarter, they compounded those rebounding woes with turnovers, committing 16 by the end of the half, compared to their six rebounds.
Much of the issues on the boards revolved around the Bulldogs' All-American center Teaira McCowan, who at 6-foot, 7-inches, had half a foot of height on her UW starting counterpart, Hannah Johnson (6-foot, 1-inch).
McCowan finished with the double-double — 13 points and 13 rebounds — to pace the Bulldogs on the boards. She did not play in the fourth quarter.
On the scoring end, it was Texas A&M transfer Anriel Howard and Jordan Danberry, who posted 16 and 20 points, respectfully.
The Huskies were led in scoring by sophomore Alexis Griggsby, who finished with 11 points off the bench. They would finish with 25 total rebounds and 23 turnovers. After shooting just 2-for-14 in the first quarter, Washington shot 39 percent in the following three quarters.
"We were a little deer in the headlights," Wynn said. "Maybe it's good for us. I think that you learn when things are hard. I'm a big believer that you learn through adversity. You can put your head down and quit or you can decide to do something about it. This game tonight doesn't define our entire preseason."
On one bright note, the Huskies doubled their season high for blocks in a game, getting eight. Their previous season-high was four against Montana in the Husky Classic last Saturday.
The Dawgs get 10 days off before opening Pac-12 play against Washington State at home on Dec. 30.
Reach Assistant Sports Editor Alec Dietz at sports@dailyuw.com. Twitter: @AlecDietz
Like what you're reading? Support high-quality student journalism by donating here.