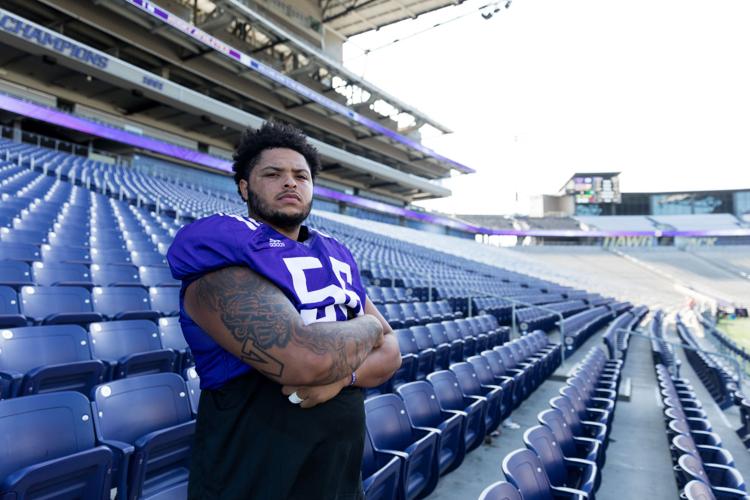 Nick Harris was surprised when, the summer before his senior year of high school, Washington became the first FBS school to offer him a scholarship. It was an even bigger surprise when just over a year later, then-offensive line coach Chris Strausser told Harris he was going to play as a true freshman.
Four years later, and now the unquestioned leader of the UW offensive line, the only surprise currently on Harris' mind is where the time went.
"It's pretty crazy when you put it in perspective, just how fast the time has gone by," Harris said. "But it's a role I've been ready to embrace."
Harris, now with 30 career starts under his belt, will enter the 2019 season on the preseason All-Pac-12 team, as a second-team preseason All-American, and on the watch lists for the Outland, Rimington, and Wuerffel trophies. 
But right now, the biggest focus for the 6-foot, 1-inch, 302-pound center is stepping into even more of a leadership role in his final year on Montlake.
That hasn't always come naturally for him. Junior Luke Wattenberg, who has known Harris longer than anyone else on the UW roster, first met him when Harris transferred to JSerra Catholic as a sophomore.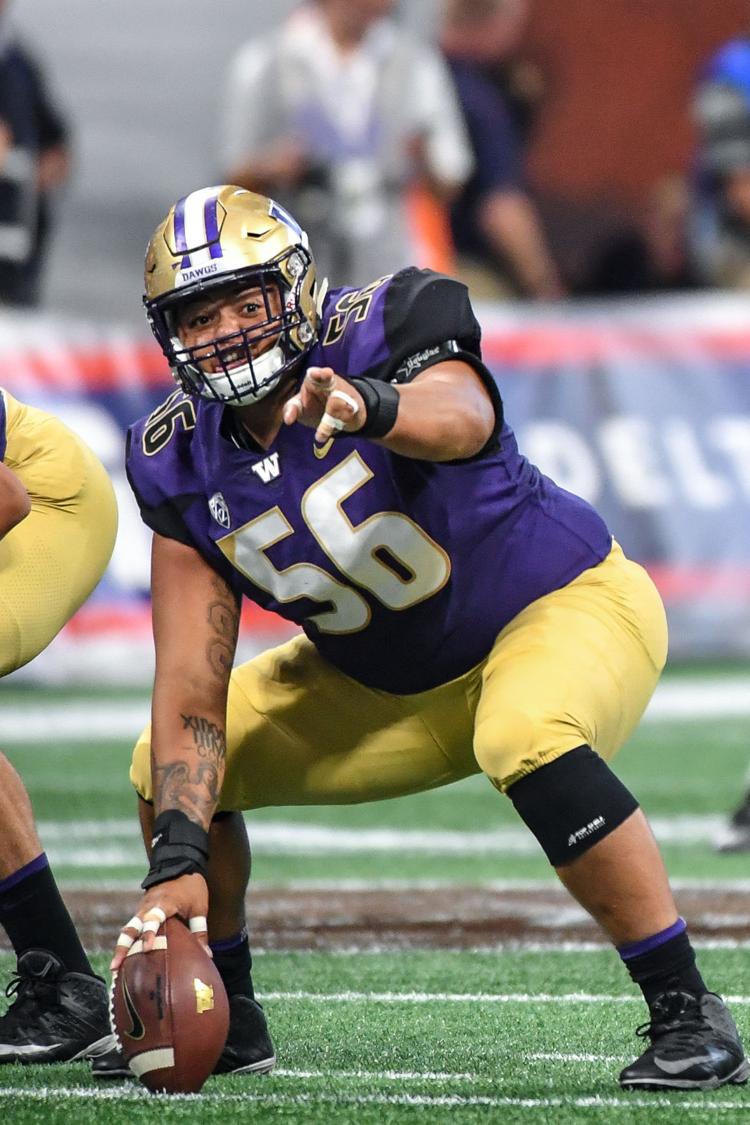 "I didn't know what to think of him," Wattenberg said. "At that time, a lot of transfers were coming in and out, so I thought he was just another one."
Then he saw the new kid take a rep.
"As soon as I saw him take his first pass, I saw those feet," Wattenberg said. "Those quick feet everyone knows of his, and his unreal athletic ability."
Wattenberg — JSerra's left tackle — said it still took Harris about a year to completely settle in to a spot opposite him on the right side. Even once he was there, he didn't draw nearly as much attention as Wattenberg from colleges, with most coaches considering Harris — who first came to Washington listed at 270 pounds — too small to play at the next level.
But before their freshman seasons, Strausser sat Harris down and told him he wasn't going to redshirt. 
"It kind of just shook me and woke me up a little bit and told me I had to get going," Harris said.
He hasn't stopped since. After four starts as a true freshman — including against No. 1 Alabama in the College Football Playoff semifinal — Harris became a full-time starter as a sophomore. Going into his junior season, he made the move to center, where he started all but one game last season.
Now, he's taking the final step of his collegiate career as a leader.
"He's a contagious personality," offensive coordinator Bush Hamdan said. "That guy, whatever he says, this team does and this offense does. He's genuine, I think he's authentic, and that guy's as good of a leader as we have."
There are two facets to Harris' leadership for the Huskies. On one hand, he's trying to lead by example in how he prepares, practices, and plays.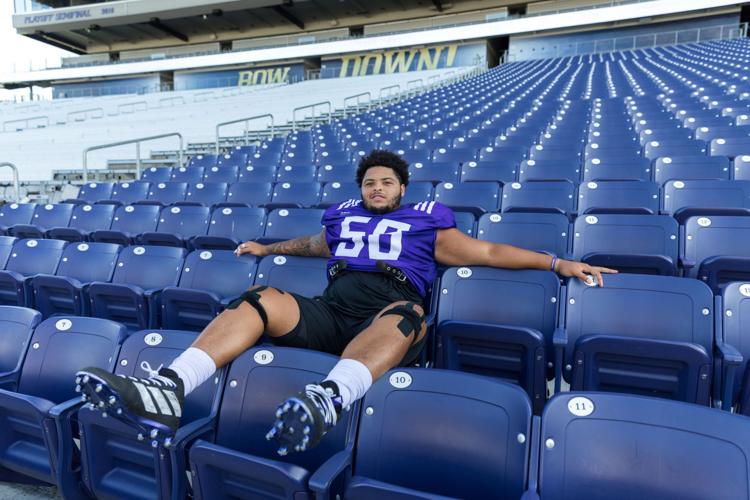 "I took that next step in my game when I started to separate myself in the mental aspect of things — watching film, watching myself, watching other teams — the mental side of knowing the playbook," Harris said. "I try to tell them that, just saying that when you get that playbook down, and when you get the film study down, you play faster, you play more confident, and your passion for the game kind of grows a little bit, just because you know what you're doing and you let it loose."
On the other, he's become on of Washington's go-to figures to keep things loose. Sometimes it spills onto the field, like that one time he drew a false start and danced his way to 1.6 million views on Twitter.
But on the practice field, that's just normal Nick Harris. Wattenberg would only describe Harris' moves as "pretty good," but said that he ends up dancing almost every day at some point, and that's one thing that makes him one of the most approachable guys on the offense to younger players.
"I always think nothing great is ever accomplished without great energy," Hamdan said. "Maybe he's feeling it every day, but sometimes we'll say 'If you're not, fake it,' and I think guys feed off his energy."
If Wattenberg has known Harris longer than any Husky, Trey Adams — his roommate the past three years — may know him best. 
"From a football standpoint, he's amazing," Adams said. "As a friend, he's been awesome and a great leader in general."
This year, Washington is set to have three seniors starting on the offensive line. So while the UW's freshmen are looking to Harris for help with techniques, Wattenberg is watching his old friend to get himself ready to be a leader in his own right as an elder statesman next year.
"(I've learned) to not be afraid to vocalize," Wattenberg said. "If you know what you're doing, run the show. Confidence is one of the main things, and being mentally prepared for games and everything else."
Now that the time has gone by, Harris is starting to face a lot of lasts. His last offseason ended with the beginning of his last training camp at Washington. Now, he's set for his last Week 1 matchup to open his last season wearing the purple and gold.
So while he's leading the offense Saturday, he'll still be more than a little focused internally.
"I've been playing this game since I was six, and the love I have for it just grows every day," Harris said. "The fact that I have the opportunity to be out there is why I'm focused. I'm not taking it for granted, I love every second I'm out there, being with my brothers. This is my last season, so I'm definitely trying to make the best of it every day."
After all, there's still plenty of time for him to surprise some more people.
Reach Managing Editor Josh Kirshenbaum at sports@dailyuw.com. Twitter: @J_Kirshenbaum
Like what you're reading? Support high-quality student journalism bydonating here.