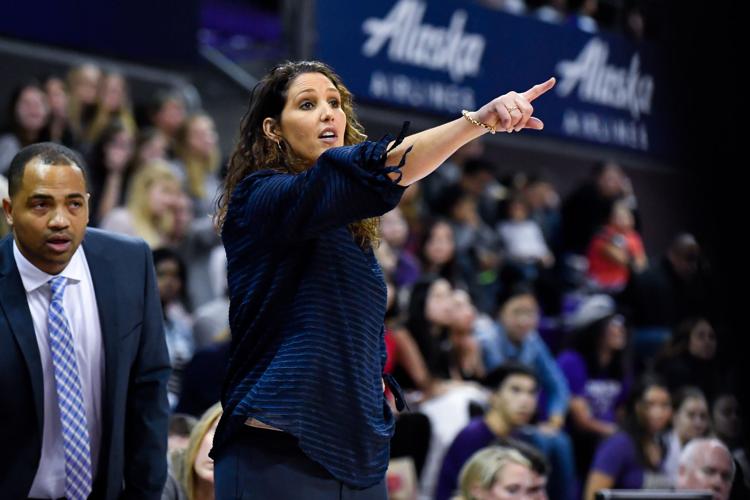 After finishing the season with a Cinderella run in the Pac-12 tournament, the Washington women's basketball team — predicted to finish ninth in the conference this season by Pac-12 coaches — wants to start off right where it left off. 
"I think a lot of confidence was gained," head coach Jody Wynn said at Monday's Pac-12 Media Day press conference. "It ignited an incredible work ethic for our players to be able to taste success again in this upcoming season."
The Huskies are looking for that kind of success a little earlier than the final few games of the season this year. It didn't come out of nowhere, no matter how much it looked like it did. It came out of an entire season of practice. 
"It's not just something that we turn a light on when the games are on, and all of a sudden we can out-perform this monstrous opponent that's next to us," Wynn said. "I believe it's every single day."
Wynn and senior Amber Melgoza emphasized the importance of Washington's mindset of putting equal effort into every single possession at practice. The season ended right around when the Huskies found their groove, so their momentum has to be sustained within practice, not games. 
"We work really, really hard about not taking those possessions off until there's a water break in practice or a timeout, to be able to play through mistakes," Wynn said. "Because mistakes are going to happen, we're going to turn the ball over. But it's the next possession."
It isn't just possessions, the Huskies are focusing on the next game, not the last. While they want to continue to play like they did in the tournament, the reason they played that well, according to Wynn, is because they weren't thinking about previous losses. 
"Honestly, I think one of the best attributes is having a short memory, right, good or bad," Wynn said. "On any given day, anybody can beat anybody, and that's why we play sports, right?"
Just like the Pac-12 tournament and just like the start of last season, the Huskies are starting the season as underdogs. It might not be ideal to be in the bottom of the pack, but they have a mentality that makes them well suited to that role, and that starts with Wynn. 
Wynn is known for her intensity on the sidelines, and relentless pacing that junior Missy Peterson said makes her feel bad for her heels. 
"I think one of the reasons our team is scrappy — we dive on those balls — we are the way we are because of her and the staff behind her," Peterson said. "She pushes you. She wants to get everything out of every player, but she has fun. She's going to fight for you, and she's going to do everything she can to help us win that game, and I wouldn't trade her for the world."
Reach Engagement Editor Hailey Robinson at sports@dailyuw.com. Twitter: @haileyarobin
Like what you're reading? Support high-quality student journalism by donating here.