Amy-Eloise Markovc, née Neale, loves running. 
She has loved running ever since she went to her first track practice at the young age of seven. One of the reasons she loves the sport so much is simple — she has always been good.
"I think when you're a kid, you kind of fall in love with what you're good at to a certain extent," Markovc said. "It just stuck; I never really explored any other sports. It was kind of just running for me. I think it's fun when you're little and you're beating all the boys."
Markovc graduated from the UW in 2017 with a degree in public health and a minor in bioethics. Her current job, however, doesn't involve the use of any of the skills she learned throughout her time as an undergraduate. 
Part of the professional Reebok Boston Track Club (RBTC), Markovc is training in Charlottesville, Virginia, with 11 other runners. (There are more members on the RBTC, but only 11 are currently training in Charlottesville and being coached in-person by their head coach Chris Fox and assistant coach Adam Smith.)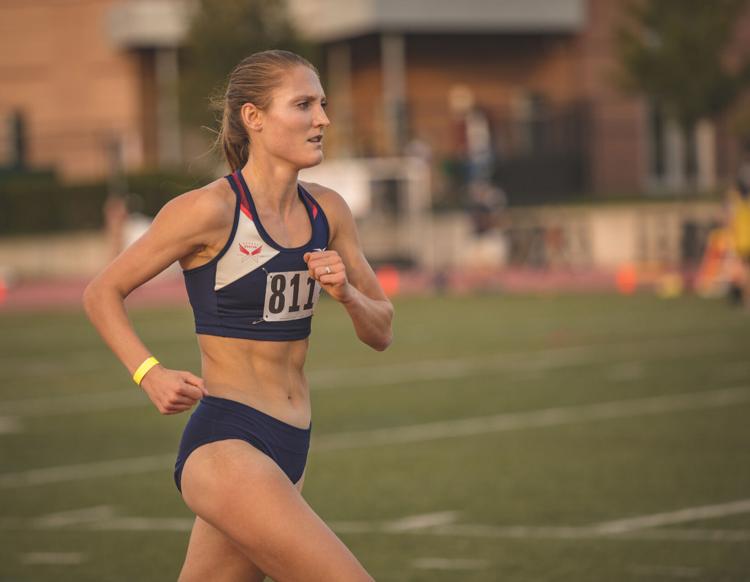 Markovc had known that she wanted to be a professional runner early on in her college running career, but she didn't believe in herself or her ability to become a professional runner. That all changed in 2017, when she finally came to understand that she's really good at the sport.
"I knew that's what I wanted to do, but obviously it's such a difficult industry to get into, so I tried to not focus on it too much and just focused on the here and now," Markovc said. "Getting my performances to where they needed to be. After I got second in 2017 at the Cross Country Championships, that's when I kind of realized that it was a very real possibility."
After one year in her graduate program at the UW, Markovc decided that it was time to go pro, and by September 2018, she had already signed with the RBTC.
One person who never had any doubt that she would make it as a professional runner was her husband, Jernej Markovc.
"Seeing how meticulous she was in her approach to running and to training — just saying 'approach to running' doesn't really capture it, it's more like everything she does — from when she wakes up to when she goes to bed, everything is with a focus," he said. "It's a lifestyle, and because of that, I never had any doubts."
Amy-Eloise Markovc uses that meticulous nature every day now as a part of the RBTC. She spends hours of her day simply running or doing a workout that will make her a better, more complete runner. Her life is a consistent routine that revolves around running.
"We meet for practice every morning," assistant coach Adam Smith said. "The thing about a runner is you pretty much come to practice, you run, you go home, you rest. You run again in the afternoon, and you eat, sleep, and do it all again in the morning."
Through all of this training, Amy-Eloise Markovc has learned a lot — namely, that you have to be flexible and that you have to love what you are doing every day.
"It's really important to be able to roll with the punches sometimes," she said. "When you go to races sometimes there's things that happen that are outside of your control. So I think just being flexible is really important. The other thing is, I think, just really about loving what I do, because I think as long as you're really enjoying the day-to-day, it's a lot easier to not get burnt out."
Amy-Eloise Markovc has succeeded at every level of the sport. In three out of her four years of high school, she was named the Gatorade Girls Track and Field Athlete of the Year in Washington. In college, she was named an All-American seven times. 
Since she became a pro in 2018, she has had only one thing on her mind.
"Next year is an Olympic year," she said. "The goal is to make an Olympic team and to make World Championship teams. Currently I'm one second off the Olympic standard for the 5k, so that's kind of the first goal, to get that standard. The next goal is to perform really well at the Olympic trials and have a shot at making the team. That's why we do this at that level, just to try and make those World Championship teams and Olympic teams."
Shaving that one second off her time is going to be done by competing in the right meets and running up to her potential.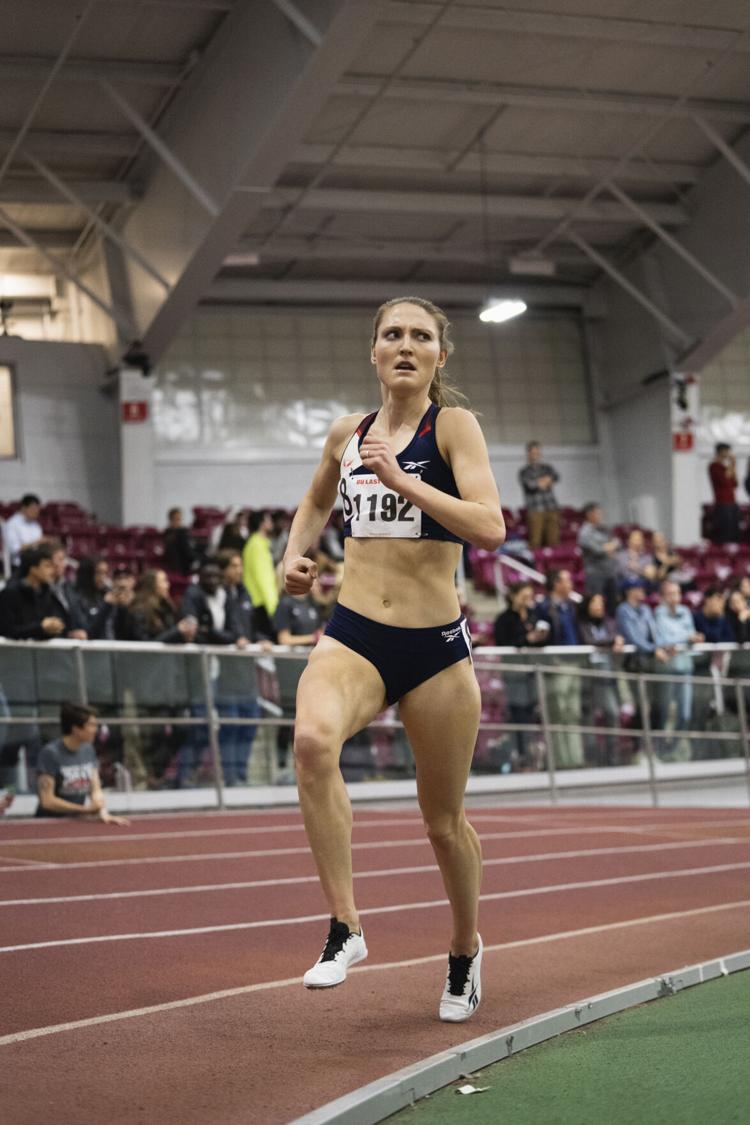 "She's run 15:11, and the time for the Olympics is 15:10," Smith said. "You know one second in a 5k is obviously not that much, but for sure Amy has that in her tank, she can do that."
Amy-Eloise Markovc is fairly new at the 5k event; she first started competing in it during her last year of college. Since then, though, it has become her best event — and the event she hopes will take her to the Tokyo Olympics in 2021.
After having run competitively for over 15 years, Amy-Eloise Markovc has evolved in how she approaches her training and her meets.
"My advice would be, don't get so caught up in the process of trying to go pro that you become overwhelmed by it," she said. "I think it's really just about focusing on performances and focusing on loving the sport and loving what you're doing."
[Correction: Originally, Adam Smith was quoted saying, "We meet for breakfast every morning," when the quote was supposed to say, "We meet for practice every morning." The error has been fixed.]
Reach reporter Nathan Mathisen atsports@dailyuw.com. Twitter: @NathanMathisen
Like what you're reading? Support high-quality student journalism by donating here.