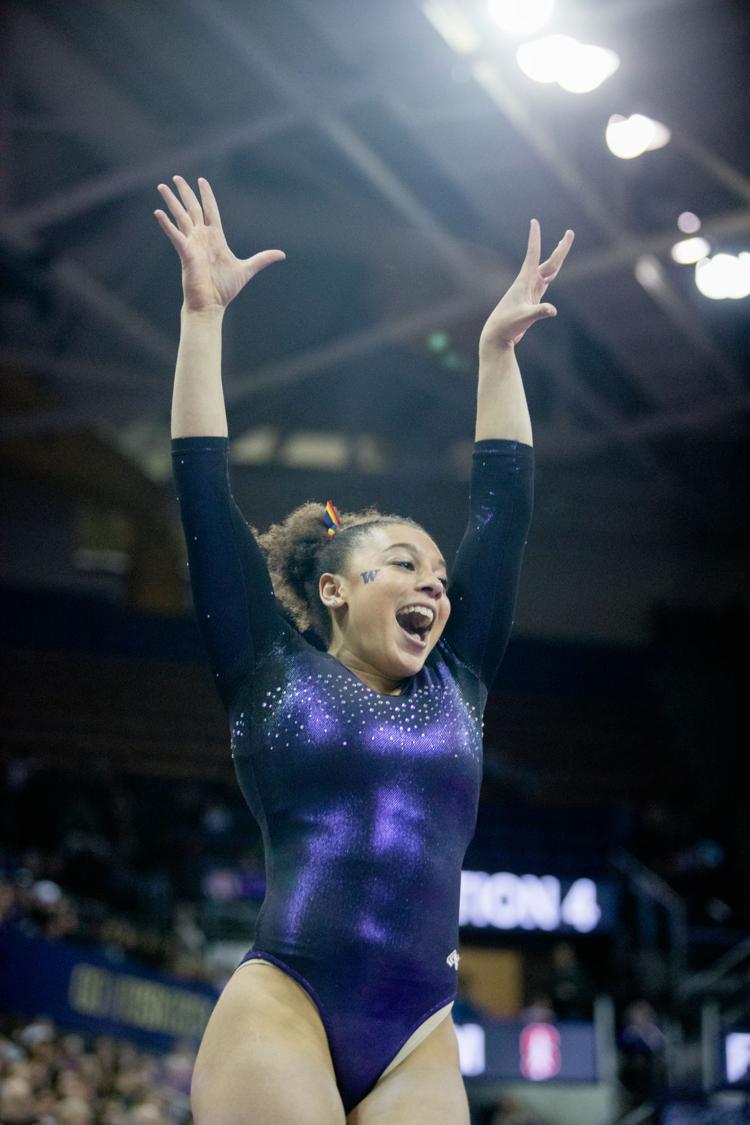 The No. 11 Washington gymnasts team went to Southern Utah with hopes of finishing strong in the last road meet of the season, and did so with a season high 197.075 to overtake the Thunderbirds by a full point.
With a season-best bars score of 49.375 and strong performances across the lineup on beam and floor, the Huskies achieved their third 197 score of the season, overtaking their previous season best by .050.
Junior Monica Riley had a career-high 9.925 on bars to win the title on that event, and junior Malory Rose tied her own career high with a 9.900 to tie for the beam title with sophomore Evanni Roberson. Sophomore Maya Washington scored a 9.900 to win the floor title.
Washington's beam performance wasn't its highest score of the year, but the lineup was at its most consistent and strong, with no gymnast scoring below a 9.850. On bars, sophomores Madison Copiak and Washington were close behind Riley in the scoring, with a 9.900 and 9.875 respectively to earn the team its season-high score.
Floor saw 9.875s from junior Kristyn Hoffa and senior Zoey Schaefer to round a team score of 49.350, on the upper end of the Huskies floor scores this year.
Sophomore Haley Roy continued a strong year on vault with a 9.850 to lead the team, good for second place on the event.
While Riley's second career high in her breakout season was a standout performance, the key to the Huskies win and season-high score was consistency across the lineup. While the Huskies have looked strong on beam and floor especially, stepping up their bars performance helped to secure their top score.
Washington will close out the season with its first two consecutive meets at home, the first against UC Davis and Seattle Pacific next Friday at 7 p.m.
Reach managing editor Hailey Robinson at sports@dailyuw.com. Twitter: @haileyarobin