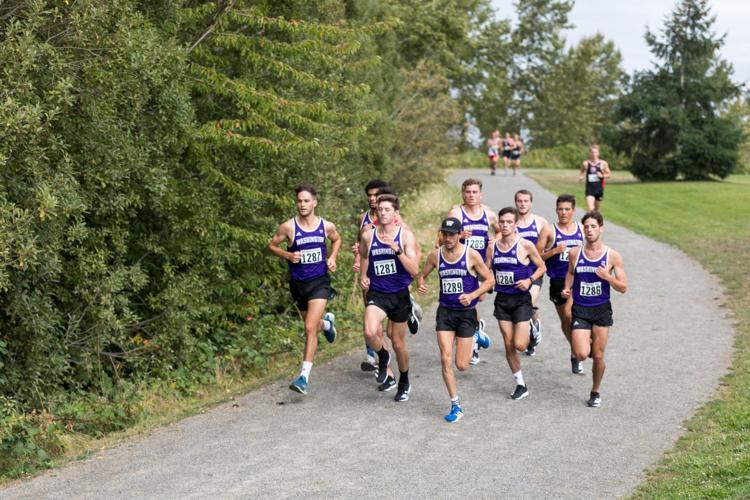 The No. 6 Washington women's cross country team finished fifth at the Joe Piane Invitational in South Bend, Ind. on Friday before the No. 3 men's team won the John Payne/Curtis Invitational a day later. 
Facing off against several top programs, the women were led once again by freshman Melany Smart, whose fourth place finish paced the Dawgs on their way to 144 points. She's placed top-5 in the first two races of her collegiate career. 
Senior Katie Rainsberger came in 13th and junior Allie Schadler finished 28th to keep the Huskies in competition for the team title, but the Dawgs final two scorers came in 39th and 60th to put them about 33 points behind Utah, which finished with the most points at 110. New Mexico junior Weini Kelati won the individual title. 
Washington finished above No. 2 New Mexico, No. 9 Wisconsin, No. 12 Notre Dame, and No. 14 Ole Miss. No. 1 Colorado were the runners up with No. 17 Florida State and No. 8 North Carolina State beating the Huskies. 
Racing a little closer to home near Tacoma, the men's team scored 15 points, beating local competition by a large margin as the Huskies worked in more of their experienced runners. 
Senior Mick Stanovsek won the event, with a time of 24:31.01. Sophomore Alex Slenning, junior Gavin Parpart, junior Nick Laccinole, and sophomore Isaac Green completed the Husky scorers, finishing in each of the top-5 scoring positions. 
Competing unattached, All-American Tibebu Proctor finished second overall, and freshman Sam Tanner, Joe Waskom, and Luke Houser made their collegiate debuts, all finishing in the top-10.  
Reach Bay Area Correspondent Andy Yamashita at sports@dailyuw.com. Twitter: @ANYamashita