Just two weeks after shattering the UW's school record in the women's pentathlon, junior Hannah Rusnak arrived in Albuquerque, New Mexico, with 12 of her Washington track and field teammates for the 2020 Indoor National Championships. 
Ranked sixth nationally in the event, Rusnak's day of competition began like business as usual for her and associate head coach Toby Stevenson.  
However, as the pentathlon's first event neared, the day took an unexpected and unprecedented turn when the NCAA issued a statement canceling all remaining winter and spring championships, including the men's and women's indoor nationals.
"We were in the middle of warming up," Stevenson said. "We had just checked in her equipment when the admin rolled up and said we needed to go pick it up … they're pulling us out."
Due to concerns over the coronavirus, the NCAA had deemed all remaining sporting events impractical as a threat to public health. For Rusnak, the decision brought her record-breaking indoor season to an abrupt halt. 
In short, she'd made the trip to Albuquerque for nothing.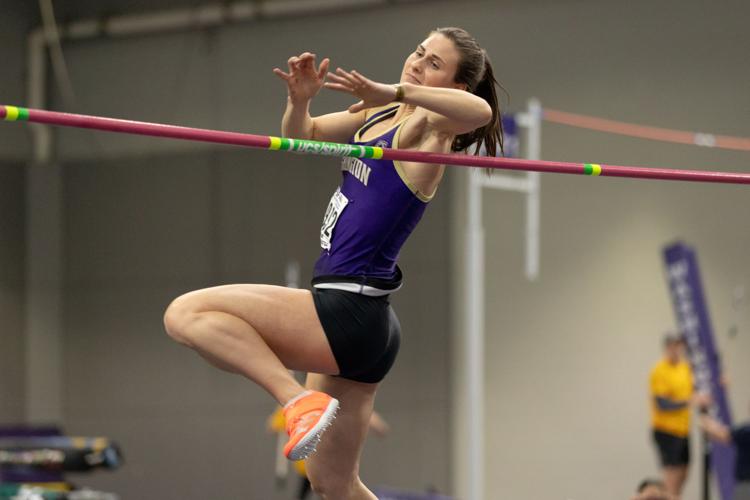 "Obviously it was really frustrating," Rusnak said. "We were already there, already at nationals. I think my initial reaction was just frustration."
Stevenson, who has been working closely with Rusnak since he joined Washington's coaching staff in the summer of 2018, acknowledged Rusnak's disappointment, but knew he couldn't let any of his athletes dwell on the situation.  
"For every athlete I work with, I told them, 'Alright, you have the rest of the day to be sad and upset about this, but tomorrow we move on,'" Stevenson said. "'We still have the same goals, just a different timeline.'"
As the initial shock of the event's cancellation wore off, Rusnak's perspective began to change.
"With pretty much every sport, you have up days and you have down days and you can't control everything," Rusnak said. "The one thing you can control is your mentality."
And for Rusnak, it's often been this mentality that's allowed her to be so successful as a collegiate athlete. According to her coaches, it's her competitiveness and unmatched drive that's enabled her to make such a mark as a multi-event track and field standout, especially considering she'd never competed in any multis before her time with the Huskies.
In fact, before being recruited by Washington, she'd never even heard of a multi-event like the pentathlon.
"In high school I was a long jumper, a sprinter, and I did hurdles and some relays, but I never even knew about multis," Rusnak said. "I came from a small community and track wasn't a big thing there."
Now, just three years later, she is likely the greatest multi-event athlete in the UW's history.
After a distinguished high school career in which she won five Washington state track championships while also earning a first team all-league spot in volleyball, Rusnak jumped onto the collegiate track scene, quickly becoming the Dawg's top multi-event athlete.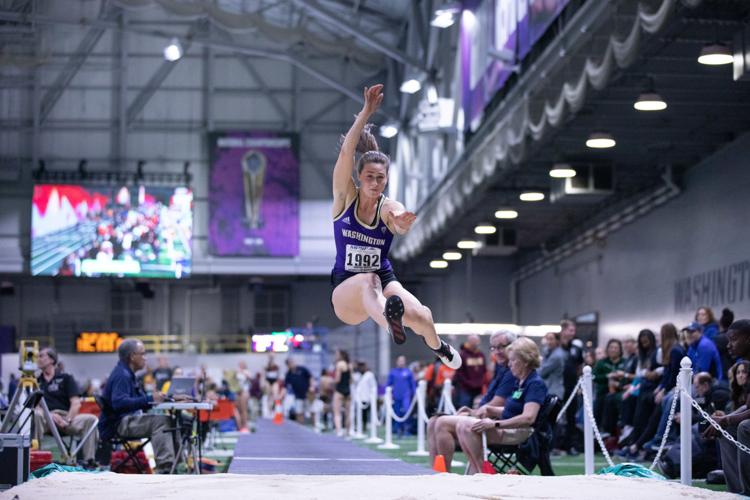 She broke the freshman heptathlon record in her first official attempt and outdid herself as a sophomore, claiming the Pac-12 heptathlon title and qualifying for the NCAA Outdoor Championships. Moreover, Rusnak ended up setting the school heptathlon title on three separate occasions.
"It's kind of funny because when you come into college, you're going into the next stage of your life," Rusnak said. "You don't know what you'll be able to accomplish, but you can try your best and that's been my whole mentality throughout my career."
With regards to her success, Rusnak emphasized the significance of her relationship with Stevenson, who was recently named the regional Women's Assistant Coach of the Year.
"He definitely knows my weaknesses and strengths," Rusnak said. "He focuses individually on everyone and kind of changes his coaching style based on every individual person. He's got to know me, I've got to know him, and we work really well together."
From Stevenson's perspective, he deflected any credit and instead noted how special of an athlete that Rusnak truly is.
"Anybody could have coached her to be good," Stevenson said. "I'm just the one who got the pleasure of doing it. The biggest difference in athletes that want to be really good and end up really good is the will, the will to do what it takes in order to achieve success. Success is easy to talk about, but when you go through the check list of all the sacrifices you need to make to get there, the real athletes lean into that."
Moreover, he praised Rusnak's work ethic and desire to improve.
"Track and field is a sport where you train 99% of the time to show off 1% of the time and she's just a trainer," Stevenson said. "She loves training, she loves putting in the work, and it's great to see."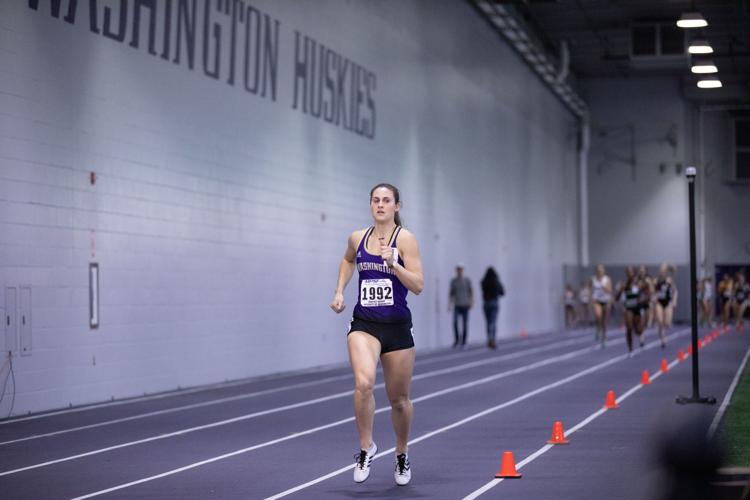 When asked to look back on her own achievements and accolades, Rusnak took a moment to reflect on her goals and her career as a Husky.
"I have accomplished a lot and it's an amazing feeling," Rusnak said. "When you get to your goals, you make more so they just keep adding on to each other and when you look back, it's like, wow, I've done so much more than I even thought I could. Looking back on it, the journey has absolutely been amazing. I can't thank the program enough for believing in me and pushing me to be the best and I'm proud of myself for being able to do it."
But despite her lengthy list of achievements in the purple and gold, Rusnak still has an entire year of eligibility left and while 2020's outdoor season may have been canceled, Rusnak is still finding the time to train and stay in shape.
So, while her recent trip to Albuquerque may have ended prematurely, Rusnak's record-breaking career certainly has not.
Reach reporter James Price at sports@dailyuw.com. Twitter: @_jamesprice_
Like what you're reading? Support high quality student journalism by donating here.