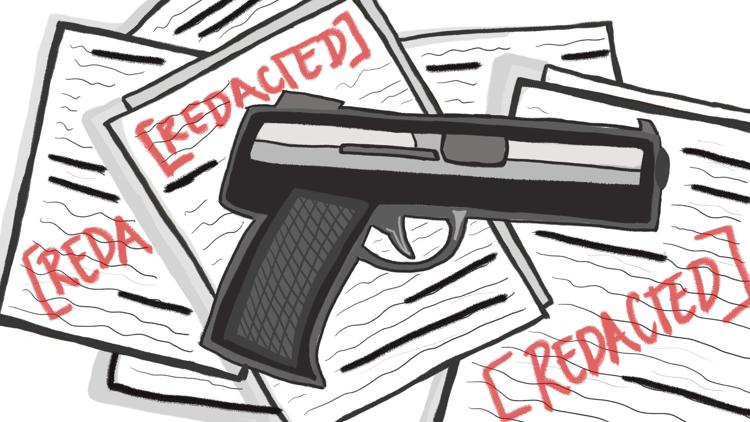 Every day on average, 100 people are killed by gun violence and one mass shooting occurs in the United States. About 99.8% of people living in the United States will, in their lifetime, know somebody in their own social network who has been shot or killed by a firearm.
These urgent crises caused by gun violence are what the Firearm Injury & Policy Research Program (FIPRP), affiliated with the UW and Harborview Medical Center, aims to mitigate. The team combines the interdisciplinary research and expertise of public health investigators, policy experts, medical doctors, and engineers to tackle gun violence as a public health issue.
But gathering data has been difficult for the FIPRP and other gun research programs in academia for a multitude of reasons. The Dickey Amendment, a 1996 federal provision that "none of the funds made available for injury prevention and control at the Centers for Disease Control and Prevention (CDC) may be used to advocate or promote gun control," is one of the biggest reasons and has received much public scrutiny in recent years. This directly affected the FIPRP, which had to gain funding from the City of Seattle after losing significant funding from the federal government in 1996.
However, according to one of the FIPRP's recent publications, "Improving Availability, Accessibility, and Content of Firearm-Related Data Systems," a lack of funding for research isn't the only issue; there are even barriers to accessing what little research is available.
Because little action has taken place at the federal level, gun laws are generally unique to each state, resulting in "substantial heterogeneity," according to the paper. Cross-state comparisons, according to the FIPRP, would allow researchers to determine which policies are the most effective in reducing gun violence. 
But according to the FIPRP, cross-state comparisons have been challenging due to data on firearm purchases being unavailable in most states. In Washington, for instance, handgun purchase data started to be gathered in the 1930s and were available to researchers starting in 1975, but have not been available to researchers since 1995.
"Lack of sharing handgun purchase data with researchers may stem from concerns around  confidentiality and ownership rights," Dr. Ali Rowhani-Rahbar, co-director of the FIPRP and lead co-author of the paper, said in an email. "However, prior experience shows that when access was indeed available … researchers used those data responsibly and generated important evidence to enhance public safety and public health."
In addition, there have been notably few studies conducted on firearm ownership or storage. For instance, the Behavioral Risk Factor Surveillance System (BRFSS), an annual survey carried out by the CDC, used to include questions about firearm ownership and storage for surveys in some states, but it stopped including these questions after 2004. Adding questions pertaining to firearm ownership back to the BRFSS, the FIPRP says, would allow it and other research programs access to much more large-scale data than currently existing data that mostly comes from small surveys.
"There exist much smaller surveys that include questions on gun ownership and safety such as those conducted by Pew, Northeastern, Harvard, and Johns Hopkins, among others," Rowhani-Rahbar said. "[But the] BRFSS sample size is large."
Lastly, the paper cites the Tiahrt Amendment of 2003 as posing a challenge for researchers. The provision forbade the National Tracing Center of the Bureau of Alcohol, Tobacco, Firearms and Explosives from releasing information from its firearms trace database to anyone — including academic research programs — besides law enforcement officials in connection with criminal investigations. The FIPRP's paper calls for the Tiahrt Amendment to be either repealed or else modified to allow academic researchers access to firearm tracing data.
Despite these significant obstacles, Rowhani-Rahbar remains optimistic that changes are happening to make research easier. Just last month, Congress agreed to put $25 million toward funding gun violence research.
"This is a major development and will provide specific firearm research appropriation for NIH and CDC at the federal level after many years," Rowhani-Rahbar said.
Reach writer Natalie Rand at wellness@dailyuw.com. Twitter: @n_rand_
Like what you're reading? Support high-quality student journalism by donating here.