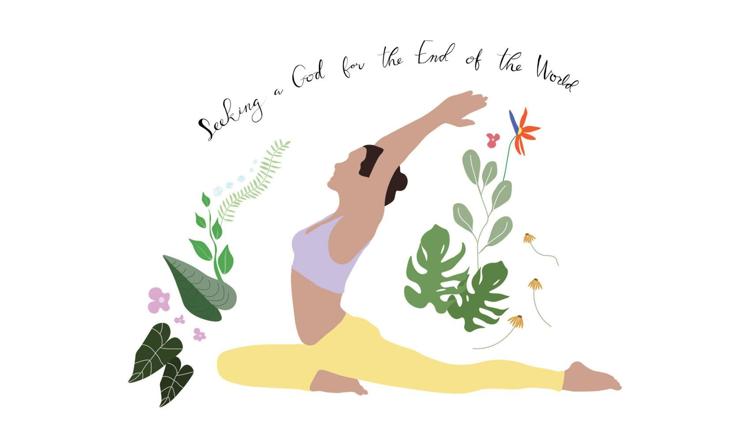 Editor's note: Hannah Krieg is often critical of people who accept the beliefs of their parents, or the first and only option they have explored. When she stepped away from Catholicism, she stepped away from all religion without a second glance. So, Hannah is visiting different places of worship to rectify this hypocrisy and hopefully have a meaningful spiritual experience along the way.
In every place of worship I had visited for this series, I expected to be transported from my mundane, everyday and to see something new and interesting. While seeing religion through a more mature lens than I had in the past was in fact something new and interesting, looking back, everything kind of blurs together.
I thought the Church of Jesus Christ of Latter-Day Saints would have nothing in common with a Tibetan Buddhist temple. I thought there would be worlds of difference between a conversative synagogue and a Catholic church, but honestly, there just wasn't. And I don't say that to erase their respective cultures and rich history, or to criticize them. I think the fact that they are so similar is beautiful. 
Yes, customs vary. There are marginal differences in ideology, but there is a common thread: love. 
No matter where I went, I couldn't get behind the spiritual teachings, but I was still so drawn to it because they all loved each other. It was like a big, extended family who never fought over politics at Thanksgiving dinner. 
I think places of worship frame their community as being devoted primarily to the religious component, but really, the fellowship seemed to be the underlying purpose of it all. 
So, how could I find this same magic of community minus the magic of a deity? On the last Sunday of the summer, I put on my blue church dress one last time and went to the University Heights Center to attend a service at the Seattle Atheist Church.
The Seattle Atheist Church sounds a little bizarre — simply putting the words "atheist" and "church" next to each other is a little bizarre. 
According to their website, "a church is a community intentionally built around a set of shared values. Seattle Atheist Church is devoted to the values of secular humanism." 
"I wouldn't say it's a joke exactly, because it really is people wanting community," Emma, a member of the board who wished to keep her last name private, said. "But it is a little tongue-in-cheek."
The church service followed a format similar to most traditional services. Members mingled before, just as they did in the Mormon church. There was a table stocked with snacks and coffee, much like after the service at the Buddhist temple. Then, there was the sermon, which was similar to the homily at the Catholic church. 
Church members, appointed by a vote at their quarterly planning meetings, give the sermons. Each sermon centers on some sort of secular lesson. Some, like the sermon on the day I attended, are readings from a book, while some are more free-form and resemble a TedTalk. 
After the sermon, the members move their chairs into a circle and discuss. Through the discussion, I was able to learn the names of almost all the members (I think I was the only one too shy to speak) and a little bit about them. 
I thought the discussion would quickly turn into an echo chamber, but this was not the case. Members fought with each other and disagreed viciously. They even had a talking stick to maintain order. But after it was all over, everyone lingered around the room and chatted and laughed like they hadn't just incessantly poked holes in each others' worldviews. 
Even without a god or theology binding them together, the Seattle Atheist Church had a strong community. They had no interest in making us all think one way or believe in one thing. 
"I don't know if I've learned so much as I have just enjoyed being there," Emma told me in a phone interview. 
When I started this journey of exploring different religions and chasing after the elusive spiritual experience, I was seeking the comfort I previously had in a church community. At that time in my life, I needed people who loved me unconditionally. At that time in my life, I wanted to believe in cosmic justice. I wanted to believe everything happens for a reason. I wanted to believe something magical would heal me. 
While I do not believe in cosmic justice or that everything happens for a reason, I did find something magical to heal me. It wasn't some earth-shattering spiritual awakening, and it was definitely not a god. I realized there's something magical about my own community. I did not need a god to love me unconditionally — I had my friends. I think that might be enough of a spiritual experience for me.
Reach columnist Hannah Krieg at wellness@dailyuw.com. Twitter: @Hannah_krieg
Like what you're reading? Support high-quality student journalism by demonstrating here.