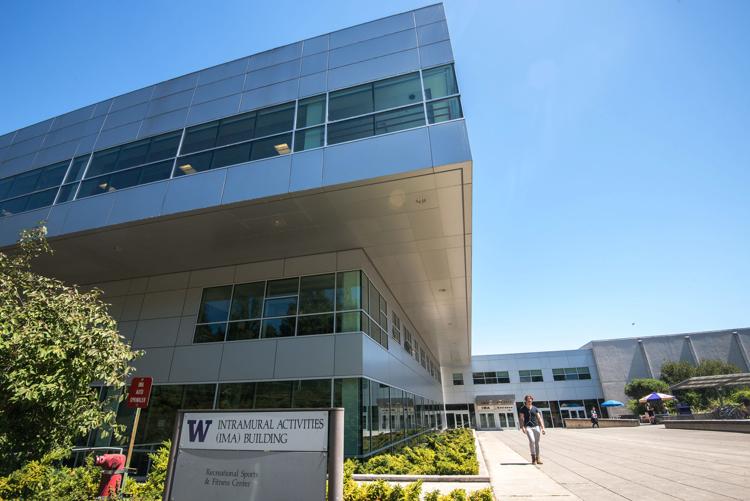 The gym can be a scary place. When I first began going to the gym after years of relying on soccer to keep me in shape, I was extremely intimidated. It can feel like everyone else knows exactly what they are doing and you're the only one out of place and confused, which is discouraging. While there are ways to stay fit without going to the gym, there are a few simple ways to reduce gym anxiety and boost your confidence when working out.
Go with a gym buddy
The first time I went to the gym, I had no idea what I was doing. All the different machines and the mass of people were overwhelming. Not to mention that the only concept of a workout routine I had was Pinterest booty workouts. The best way I found to combat this anxiety was to find a gym buddy. For the first few months of my fitness journey, I worked out exclusively with friends. 
This was a great way to explore the gym's space and develop lifting routines without feeling dumb if I didn't know how to use a certain machine or do a lift, as my friends could help or be clueless with me. There's also a great sense of camaraderie that comes with working out with a friend that can help motivate you to work harder.
Make a note of it
Once I started going to the gym by myself, I developed a habit that I continue to this day: Before every workout, I like to write down what exercises I want to do for that day in the notes app on my phone. When I first started, it was a great way for me to know exactly what to do so I didn't feel lost, but now, I like to be able to check off each set as I finish it. This helped me figure out a routine for each day and also helped me to be more accustomed to the equipment in the gym. I got comfortable with the basics and was then confident enough to branch out and try new things. 
Pump-up playlists and podcasts
While this may be obvious, listening to music is a great way to lessen anxiety. Making a pump-up playlist with all of your favorite songs can really help you take away focus on others and make exercise feel like an act of self-care rather than a way to feel negatively about yourself. Whenever I feel particularly unfocused on myself, I turn on a podcast, which helps me focus on something other than the other people in the room. 
Avoid peak hours
If all else fails, going to the gym during off-hours is a sure way to avoid hoards of people. At the IMA, the busiest time period is usually from 4 to 7 p.m., so try to avoid those times. The early morning and late-night hours seem to be the least busy times. As for other gyms, you could ask the front desk what they have noticed the busiest times to be, but if that seems daunting, a quick Google search can show you the peak operating times.
Going to the gym doesn't have to be a negative experience. Doing little things to boost your confidence and change your mindset to view working out as a time for self-care can help in the long run. Exercise is an opportunity to do something independently for yourself, and even the smallest attempt is something to be proud of. 
Reach writer McKenna Zacher at wellness@dailyuw.com Twitter: @mckennazacher
Like what you're reading? Support high-quality student journalism by donating here.