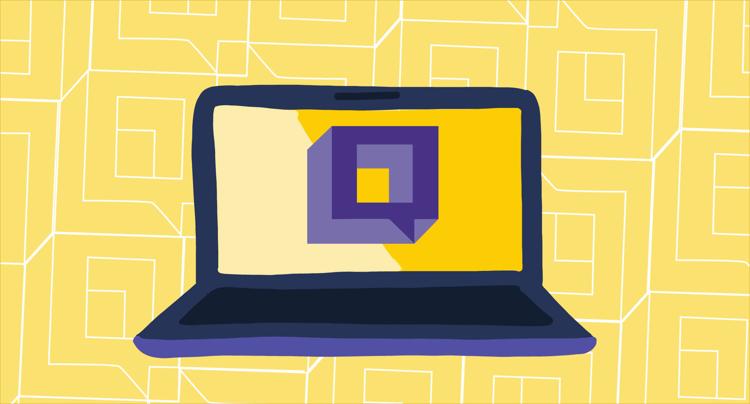 The Q Center has long been a crucial space on campus for LGBTQIA+ students and allies to connect with friends, resources, mentoring, and support systems. As social distancing orders were established at the end of winter quarter, staff and students had to coordinate efforts to move operations online.
"The transition was very sudden and took a lot of hard work," Jace Reyes, the Q Center's outreach coordinator, said. "Reorienting an in-person community is difficult … a really big challenge is getting in contact with students."
Social media platforms have been crucial for the Q Center in getting the word out. The most up-to-date information is available on the Q Center's Facebook page and on Instagram @uwqcenter. Its website is also updated regularly. 
The Q Center typically acts as an institutionally-supported safe space on campus for students, providing an avenue for everything ranging from spontaneous hangouts to professional help. 
Using a combination of social media outreach and online coordination, the center's key functions have been adapted to a digital format. Drop-in hours, community resources, and the gender discussion group have continued online. 
The Q Center Discord server, which launched at the beginning of lockdown, has served to replicate aspects of the physical space. 
Channels on the server function as "rooms," where members can discuss different topics and interests. Events like movie nights and "Open Q," a regular informal group Zoom meeting, provide important avenues for casual interaction.
"We've been working to stimulate the experience of hanging out in the Q Center," Reyes said. "It's a really nice, low-key place to hang out and stave off feelings of isolation."
In some ways, the Discord server has been more accessible than the physical space. A virtual gathering place is better suited to serve intersectional disability and access needs. 
"I think our regular space, while central to some people, is a limiting factor for many folks who are unable to physically visit for lots of reasons," Valerie Schweigert, the Q Center's education coordinator, said. "Discord seems like a great avenue for them to connect without ever having to set foot in the Q Center." 
Incoming freshmen and transfer students, who would otherwise need to wait until their first quarter at the UW to join the Q Center, have been able to get involved with the community before setting foot on campus. Even when lockdown is over, staff plan to continue operating the community Discord in the interest of improving accessibility for all.  
In addition to recurring events, the center's annual Lavender Graduation will be held online this year. Lavender Graduation is an annual graduation ceremony to honor queer, transgender, two-spirit, and allied students. Local artists, including keynote speaker Randy Ford, will present at this year's virtual ceremony, which will be streamed June 9 via YouTube. Graduating seniors and people celebrating other milestones that deserve visibility are encouraged to register by May 29. 
All UW students and staff are welcome to apply to join the community Discord, participate in drop-in hours, or engage with other virtual resources. 
The Q Center is also encouraging people to access other resources, especially HIV/STI testing appointments at Gay City and mental health support with Hall Health's "Let's Talk."
"We're still here, we're still queer," Schweigert said. "And we're ready to support anyone who reaches out."
Reach contributing writer Annie Denton at wellness@dailyuw.com. Twitter: @annie_s_denton
Like what you're reading? Support high-quality student journalism by donating here.