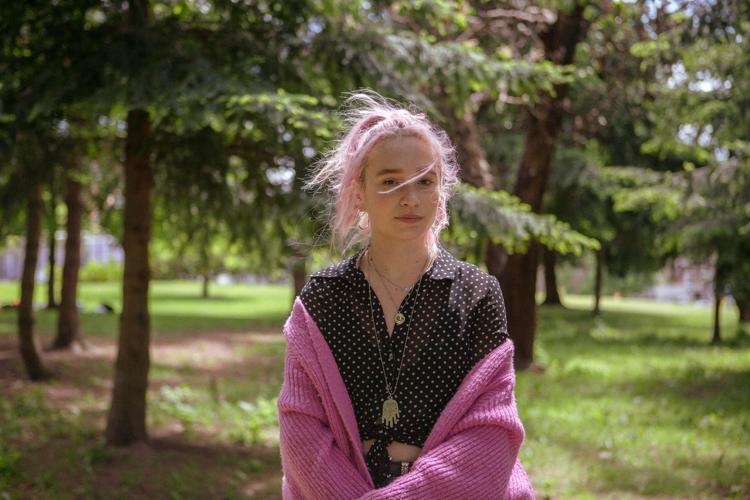 [Editor's Note: Amid the bleakness of winter quarter, columnist Chamidae Ford decided to write an article for The Daily that discussed the link between fashion and feeling good about yourself. As a self-proclaimed fashionista, Chamidae says clothing has always had the power to shape her mood. This column, Beneath the Threads, is a spinoff from that article. While Beneath the Threads is about clothing, it is about much more: personal style, how it informs our self-confidence, and how we make ourselves feel good.]
On a windy Friday afternoon, I met with UW student Rachel Fazio, a walking contradiction in the best way possible.
Her effortless outfit was riddled with the juxtaposition that somehow meshed into the perfect outfit. Wearing a feminine blouse with work pants and pairing her light pink hair with darker hues in her clothing just worked.
Fazio is a visual communication design major and is minoring in gender, women & sexuality studies. These academic focuses greatly impact Fazio and her style.
"With design, I'm really focused on colors and the way that colors pair with my skin tone," Fazio said. "If I have cooler colors down below with black or other things, my skin looks green [or] white, which really annoys me. With gender studies, I feel like [I] perform my gender, or lack of gender, more because I feel like expressing myself as kind of a 'f--- you.'"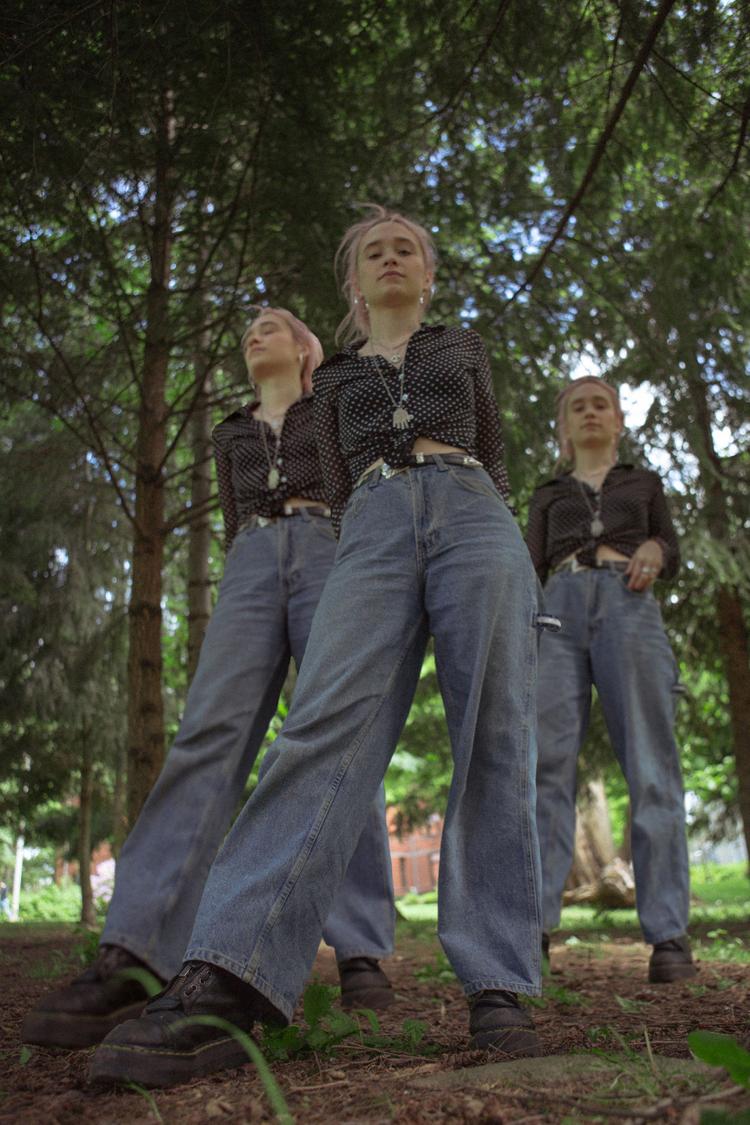 While Fazio has a knack for being able to recognize what looks best on her, confidence is still an ever-changing thing in her life.
"Confidence to me fluctuates like every minute, every second of every day," Fazio said. "Confidence to me is feeling like I'm not worried about the way that I look when I'm interacting with someone."
Fazio likes to keep her friends close at all times through her clothing.
"I really like this shirt," Fazio said. "I got it when I was with my best friend in San Francisco and it reminds me of her whenever I wear it." Fazio also does this with certain pieces of jewelry made by her friends.
While clothing can provide a great deal of confidence and comfort for Fazio, it can also trigger anxiety and unhealthy habits.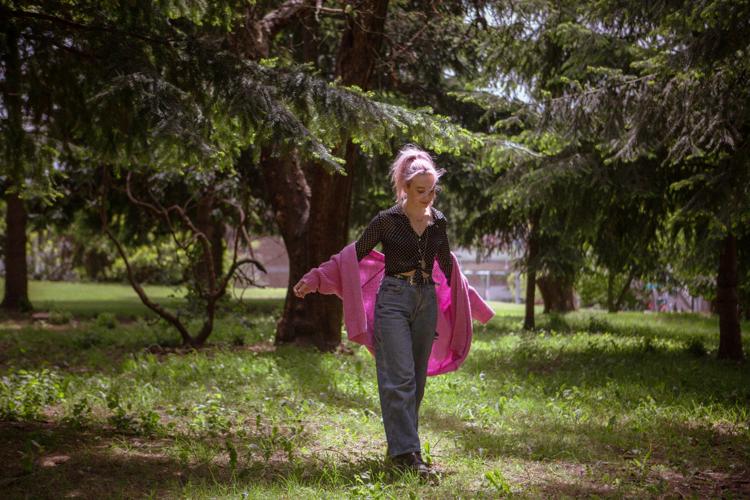 Fazio has had an eating disorder for 10 years and finds that clothing can trigger her.
"I get really freaked out when clothes fit differently than they have before," Fazio said. "So I'm very fixated on like the way the clothes fit, other things like that."
Monitoring her relationship with clothing over time has been a somewhat liberating experience lately, especially as Fazio is becoming increasingly comfortable pushing herself further with fashion.
"When I feel overtly uncomfortable in what I'm wearing because it shows off a particular part of my body, I'm trying to wear it more often to convince myself out of that [mindset] and really retrain my [brain] out of that," Fazio said.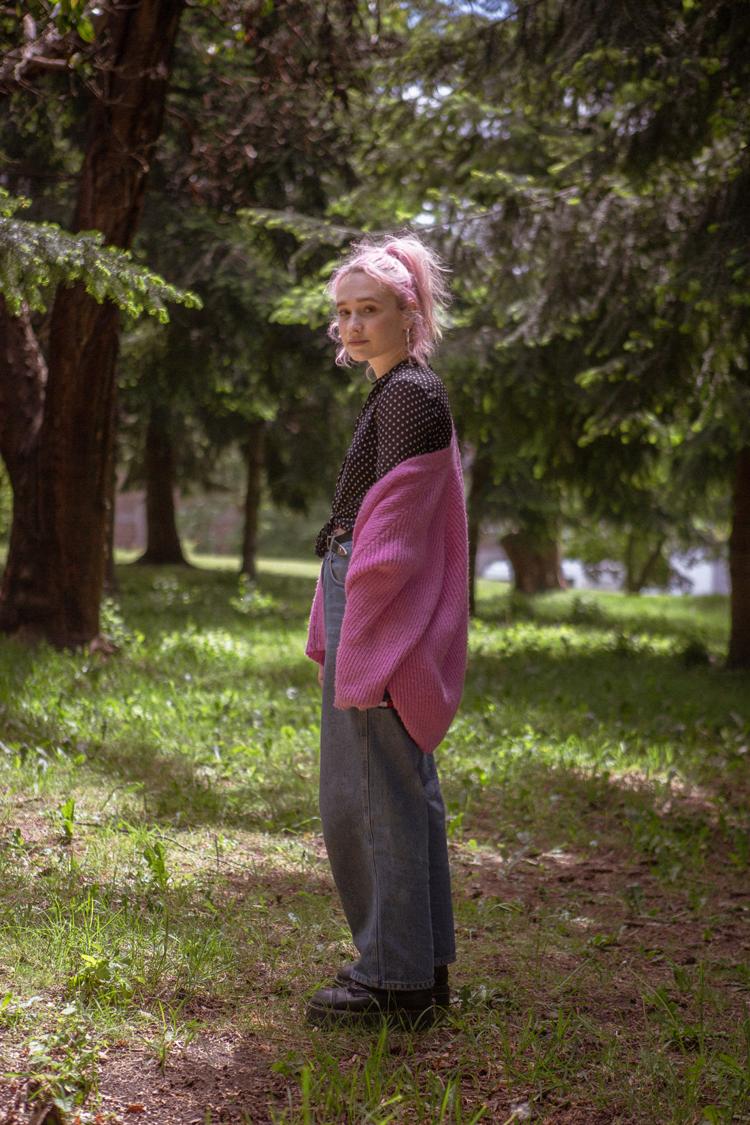 Fazio creates this comfort and stability in her life through small daily rituals such as making her bed every day, doing her skin care routine, and trying to surprise herself in the outfits she wears.
"I like pushing myself to the point where if I saw myself walking down the street, I would look at me and be like, 'What the f--- are they wearing? [It's] like really cool,'" Fazio said.
On a bigger scale, she is focused on creating a community around herself that allows her to feel her best.
"I focus a lot on surrounding myself with the people that I feel really uplifted by," Fazio said. "If I don't have that kind of energy in my life, then I have to actively seek it out because [supportive friends] are what makes me feel most myself."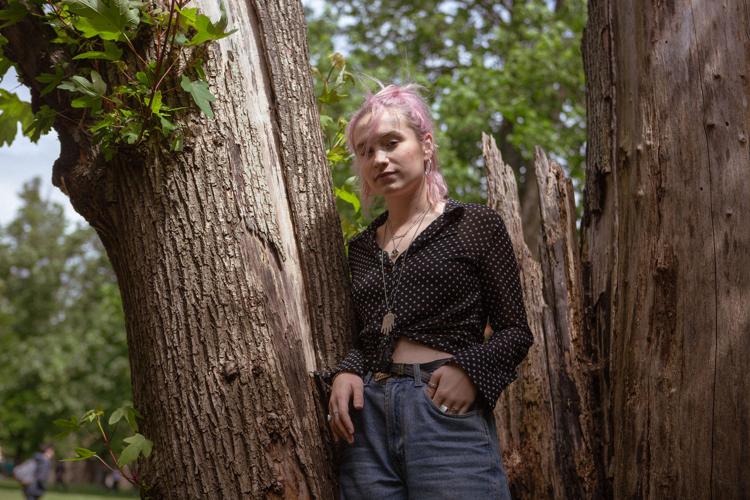 Fazio warns against the "I-could-never-pull-that-off" mindset.
"Think about that. Internalize that," Fazio said. "Because what is the reason why you're saying that? And then … I am saying that for a certain reason? What is it that I can do better? [What can I do to] make myself believe that I can wear things like that? Because everyone can."
Clothing can be such a powerful thing on both sides of the self-confidence spectrum: It can make you feel amazing, but it can also make you feel uncomfortable and insecure. Challenging yourself and working on changing your mindset around clothes is an uphill battle but a freeing one. Simply stepping outside of your comfort zone can spark some positive change in your style and in your life.
Reach columnist Chamidae Ford at wellness@dailyuw.com Twitter: @chamidae_ford
Like what you're reading? Support high-quality student journalism by donating here.