Alexes Harris, a presidential term professor at the UW department of sociology, was told she had 18 months to live in May 2016.
In April 2015, an entire year before her official diagnosis, Harris was at an indoor cycling class. She had been doing these classes for almost six years at that point, but for the first time in her life, she felt like she was having an asthma attack.
She was doing Tabata — a high-intensity interval workout where a period of hard-core activity is alternated with a slower, more relaxed session — and with each passing round, she found herself taking in less and less air.
In the following days, Harris went to the doctor who did some blood work and gave her an inhaler, chalking the episode up to late adult-onset asthma but decided to continue to monitor her.
Over the next couple of months, the doctor ran a large array of tests on Harris. She sent Harris to an allergist, which revealed nothing (except for an allergy to bedbugs); a cardiologist had her wear a monitor during cycling but those results also showed nothing out of the ordinary.
During this period, Harris began to find nasty hematomas, bits of swollen clotted tissue, appearing all over her body. The doctor sent her to a hematologist who decided to do a bone marrow biopsy.
At that exact time, Harris was planning a trip to Alabama for her upcoming book.
Harris remembers that week with vivid clarity.
"He did the bone marrow biopsy on Wednesday," she recalled. "He called me Thursday night and said, 'This looks serious. You might have cancer.'"
That Monday, the hematologist called again, having done more tests. "It's super serious," he said. "You might need a stem cell transplant."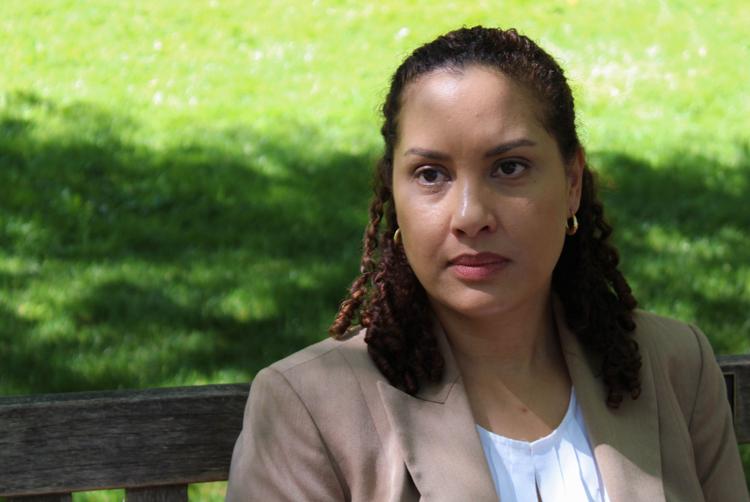 On Tuesday, Harris caught her flight to Alabama and that Thursday, May 26, she saw her oncologist who gave her the official prognosis: 18 to 24 months to live.
The oncologist gave Harris two options: She could go with the six month treatment plan with a lower success rate where she wouldn't lose her hair, or she could do a week of drastic inpatient chemotherapy that would require her to be hospitalized.
Harris — without missing a beat — knew her answer.
"All I could think about was my kids," Harris said. "[The doctor] talked about how I wouldn't lose my hair with the six-month treatment — I don't give a f--- about my hair. It's just my kids."
And that was that.
A couple of weeks later, in June, they celebrated her daughter's birthday. Harris remembers wanting to have a party, a moment of normalcy away from tests and treatments.
Days after that, Harris was admitted to UW Medicine, ready to start her chemo. On Sunday, she went in to get her first shot and on Monday, they put in a Hickman line, which is a hollow tube inserted into a patient's chest through which chemotherapy treatment is administered.
Admitted Monday through Friday with chemotherapy, it was a long, painful week, but Harris was determined.
"We're gonna fight it," she said. "My babies were five and eight. Mama has to be around."
A week after Harris' initial treatment, doctors performed another bone marrow biopsy and for a second there, she went into remission. But it was short-lived.
Her doctor warned her that this recovery was temporary. "It's going to come back. It's going to progress. You need a bone marrow or stem cell transplant," she recalls him saying.
The long and arduous search for a donor began with Be The Match.Operated by the National Marrow Donor Program, Be The Match manages the largest marrow registry in the world.
Before turning to the registry, it's standard protocol to look to the family for matches.
Harris has a twin, which to most sounds like an immediate solution. But since they are fraternal, the likelihood of him being a match drops drastically to 20%, far lower than if she had an identical twin (who would share her DNA and therefore almost definitely be a match).
"For some reason, I just thought he was going to be a match. I mean it's my twin. But he wasn't," Harris said, recalling the moment she found out. "It was just devastating."
Harris remembers the day she found out that her brother wasn't a match. It was terrifying. She knew that if he could, her brother would donate in a heartbeat. Now, all of a sudden, she was relying on a total stranger to save her life.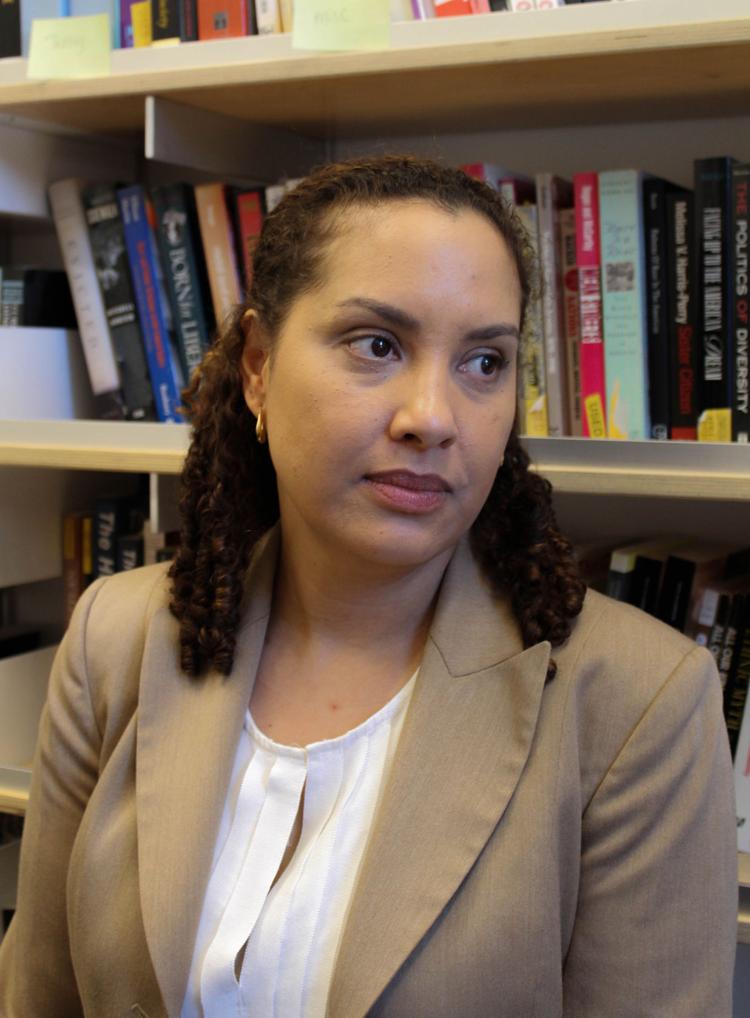 A social worker was put on Harris' case to help her find that stranger.
Over the next couple of months, they received information for three potential matches. Two of them fell through when the donors decided not to move forward with the transplant.
That night, on a whim, Harris checked her old email account. In her inbox lay an email from Be The Match that read, "You could be the match to save someone's life."
She read it over and over.
At first, it didn't even register. Then, she remembered that when she was an undergrad at the UW, she signed up with Be The Match to be a donor.
"My 20-year-old self was trying to save my 40-year-old self."
Because Be The Match does a blind search of donors, they don't match names, just human leukocyte antigen (HLA) markers, which are proteins found on most cells in your body that recognize which cells belong in your body and which don't. Somehow, the system had found the donor information from Harris that was logged 20 years earlier, matching her to her present-day self.
With her third option ruled out, Harris was back to square one.
When Be The Match tries to find you a donor, they aim to find a 10/10, identical match for HLA markers. The closest that they could find for Harris, however, was an 8/10 match. This would improve her chances by two more years.
Harris was ready to settle for this when she met Filippo Milano, a transplant physician at Seattle Cancer Care Alliance, who suggested she try a cord blood transplant. She agreed.
Right after a patient has given birth, doctors can now extract blood from umbilical cords and preserve them with all the stem cells intact. With a cord blood transplant, you don't have to be an exact match. Harris' donor actually had a different blood type than Harris, so her body had to learn how to make an entirely new blood type.
On Sept. 21, 2016, Harris went in for her transplant. She was in the hospital for 30 days.
The treatment starts with three days of intensive chemotherapy: physicians call this "conditioning." There is a one day break in between and then three days of twice-a-day total-body radiation during which the patient is locked in a safe and blasted with radiation.
"They break you down," she said of the transplant procedure and recovery. "It's just hell."
Harris explained how the first 100 days after the transplant are critical and you are constantly monitored. There are lots and lots of transfusions and tests that you must undergo before you are released.
But, fortunately, it worked.
When Harris finally went into remission again, it was a joyous day for her family.
Her husband, Eric Hampton, recalls that day. "It felt like a big weight was lifted off of our family," he said. "We could all take a big sigh of relief."
A year later, in September 2017, Harris returned to work, this time with a renewed fire in her to spread the word about Be The Match.
Harris worked to organize seven bone marrow registry drive events around the nation spread across Seattle, New Orleans, Houston, New York, and Washington, D.C. Through this, she met Tori Fairhurst, a representative with Be The Match, and proposed an official partnership between the registry and the UW.
Harris and Fairhurst set a goal to save five lives a year. 470 registrants roughly translate to saving one life. So far, they've saved two.
This ratio of registrants to lives saved decreases drastically for people of color. According to Be The Match's website, "Some ethnic groups have more complex tissue types than others. So a person's best chance of finding a donor may be with someone of the same ethnic background."
Currently, the likelihood of finding a matched adult donor on the Be The Match registry if you are white is 77%. This number decreases to less than half for African American patients, whose chances drop to 23%.
Harris is currently involved with various organizations, including the UW football team, in an attempt to raise awareness for communities of color to register. "It's a really, really small amount of pain for giving someone their life," Harris said.
Most donors and recipients are allowed to meet after a year. Harris' donor, however, was unique due to the blood having come from an umbilical cord. The donor was a newborn baby.
When asked about what she would say to the baby, for the first time in the interview, Harris paused before answering.
"Just thank you. I got to see my babies grow up. Even if [the cancer returned] tomorrow, I got time," Harris said, tearing up. "And I am so thankful."
To register with Be The Match, visit Join.BeTheMatch.org/UWor text CURE16 to 61474.
Reach reporter Ash Shah at wellness@dailyuw.com. Twitter: @itsashshah
Like what you're reading? Support high-quality student journalism by donating here.