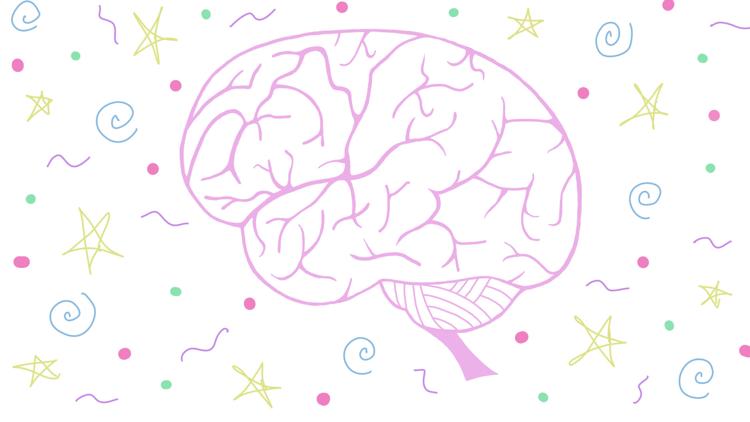 Marijuana has been a constant subject of debate in Washington state, especially after the passage of Initiative 502 in 2012 which legalized the substance for adults over 21 with restrictions on quantity and use. However, a new star has risen in the last few years: cannabidiol (CBD), an active component in marijuana which has been promoted with a variety of practical and luxury applications.
So what exactly is CBD, and why is it so hot right now?
Let's do a little scientific explanation.
Weed, or marijuana, is considered a psychoactive plant that has over 100 different cannabinoids and two primary components: THC and CBD. THC is the psychoactive component of weed, and is what gets you high when you smoke or ingest weed. CBD, however, has its own variety of uses and functions but doesn't cause intoxication. The substance has had its own spotlight in the last year, as its legal status has changed and it's gained a somewhat trendy reputation.
Marijuana falls under the category of a Schedule I drug. Substances in the same category include peyote and heroin –– an unexpected grouping, to say the least. The supposed risk of abuse goes down as the schedule goes up; for example, a Schedule II drug would be more highly regulated than a Schedule IV drug.
Legislation passed last year states that FDA-approved CBD products with a THC content of 0.1% or less are now a Schedule V drug, instead of a Schedule I, which greatly reduces the regulation and restrictions of the substance.
"Testing and studies are occurring every day," Celeste Miranda, founder and CEO of CBD Expo Tour and seasoned professional in the CBD marketing industry, said. "CBD has not proven in any circumstance to be harmful, so I think it's a safe bet for legalization. Not only safe, but one that will help many people in pain and attribute to overall health and wellness."
According to the World Health Organization (WHO), "In humans, CBD exhibits no effects indicative of any abuse or dependence potential … To date, there is no evidence of … any public health related problems associated with the use of pure CBD."
As its popularity has grown, CBD products are now being sold in places such as Bartell Drugs and appearing in many more forms. The industry has branched out from mere topicals and flowers into everything from hair pomades and bath bombs to CBD JUUL pods.
"The main ingredient in aspirin comes from a plant, and aspirin works on minimizing
inflammation," Miranda said. "Well, so does CBD. CBD is the new aspirin, a more natural form of it due to the lack of added ingredients. Inflammation is the culprit in so many health issues, so anyone who wants maximum health and wellness in their everyday life would benefit."
Rukus Recreational dispensary owner Sam Burke states that there are four different groups believed to benefit best from CBD use. Burke did note that they are not a medically endorsed store, so all information comes from anecdotal evidence.
"One set is [athletes]. If you work out too hard and your muscles are sore, CBD is really useful for that," Burke said. "It allows you to recover more rapidly; what makes you tired is a buildup of lactic acid in your muscle fibers and it helps in that regard."
"[Another] thing we're going to focus on that separates us is skin care and beauty," Burke said. There's a variety of [topical] benefits from it … for aesthetic reasons. We'll have something comparable to a Nordstrom's beauty bar."
As a student, CBD can be used for decreasing levels of the stress hormone cortisol, which would increase focus and decrease anxiety.
The component CBD has had several studies show its anti-inflammatory effects. Burke also states that CBD can help anxious or agitated pets by providing a calming effect and an alternative to benzodiazepines –– though it should be used carefully in accordance with instructions and with a careful dose.
Skin care is a purported benefit of CBD as well, with evidence available showing anti-aging effect as well as acne treatment.
The substance has also been shown to improve conditions of Alzheimer's.
"There's a whole different kind of pain and use with regard to what I think of as the elderly, retirement age folk," Burke said. "Muscle soreness is different than arthritis and it's used in the treatment of those sorts of problems. It not only is a different group in terms of age … people that come out of that age group were the group raised on Reefer Madness and the D.A.R.E. program: a whole lot more [stigma] to overcome."
Part of what Burke referenced is the persistent stigma surrounding marijuana that hit its stride in the mid-to-late 20th century. While the drug is not without risks, and effects of long term use are still under debate, there is validity to Burke's point. By introducing older generations to CBD and showing them how it can be effective and non-psychotropic, perhaps a bit of the barrier and stigma can be broken down.
Miranda herself has strong personal experience of benefits with CBD, after she was diagnosed with multiple sclerosis (MS) and multiple brain and spinal lesions at the age of 40.
"It has helped incredibly with my personal muscle spasticity, inflammation, and anxiety," Miranda explained. "I was still stuck in a cycle of taking muscle relaxers to control my spasticity, which left my brain feeling foggy. That was until a client introduced me to a CBD-infused gum … within 10 minutes my spasticity went away completely. I am now completely off the muscle relaxers and take my monthly infusions of Tysabri, my MS medication, and my daily CBD in the morning and evening."
Reach writer Grace Harmonat wellness@dailyuw.com. Twitter: @grace_viv
Like what you're reading? Support high-quality student journalism by donating here.