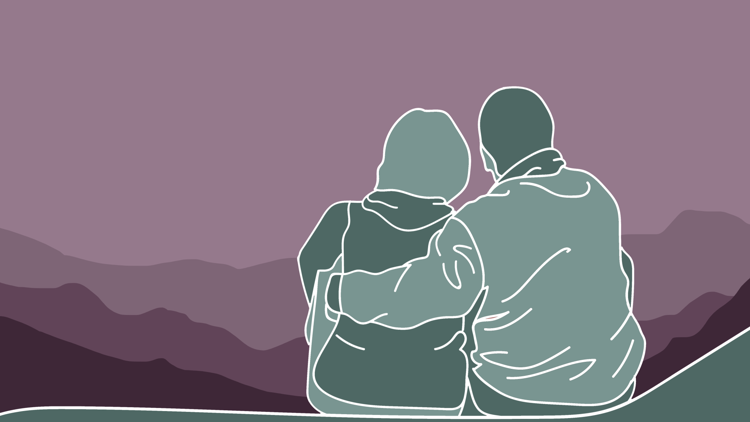 Since 2007, there has been an alarming 56% rise in youth suicide rates, according to the Centers for Disease Control and Prevention. Soaring from 6.8 deaths per 100,000 people to 10.6, suicidal ideation in those aged 10–24 has become an issue whose growth is dangerous to ignore. 
Knowing that suicide is now considered the second-leading cause of death in young people, it is more pressing than ever to uncover the root of the problem and start a widespread conversation on solutions.
The first step in finding a solution is understanding why these numbers are climbing in the first place. Realistically, the factors that may be contributing to the spike are numerous and deeply ingrained in society. 
Extreme stress is one of many potential triggers for suicidal behaviors. Unfortunately for today's youth, the culture they're raised in is highly competitive and produces incredibly-high stress levels. Even from childhood, young people are stacked high with school-related responsibilities and extracurriculars, which only become harder to balance as they age.   
By the time a student gets to college, they have been under constant stress for years. College does not decrease this stress level. The pressure to succeed only increases, leaving students even more vulnerable to mental health problems and suicidal tendencies. According to a study done by Harvard Medical School, one in five college students has considered taking their own life.
"I think that college is like a pressure cooker," Shivani Pandey, secretary of the UW's chapter of the National Alliance on Mental Illness (NAMI), said. "There's a ton of pressure coming in from every side." 
Pandey's organization NAMI is just one of many on-campus groups that strive to fight for struggling students. NAMI aims to provide an open place to talk, as well as other resources for students dealing with mental health issues. 
As if societal pressure and stressful schedules aren't enough to make someone unstable, the transition into their own life and sense of self piles on even more stress. Students are experiencing many things for the first time, not to mention learning to navigate a new environment and new relationships. 
A main goal of a lot of mental health resources like NAMI is to reduce the negative stigma that surrounds mental illness. Much has been done to spread awareness, and while there has been an undeniable change in the way the world views mental health, there is still a long way to go, Pandey said. 
Many young people go through dark times on their own because they don't know what they're going through or they're too scared to ask. Pandey shared that she's experienced friends coming to her saying they had no idea there was a name for what they were feeling and how much of a relief it was to feel understood.
Providing this relief to those who struggle with mental distress is a crucial step in bringing about change. Spreading awareness is vital, but there needs to be education on a deeper level. Starting from childhood, people need to be familiar with their mental health in the same way they're familiar with their physical health. 
This goal could be achieved by implementing a mental health requirement in schools. Students learning about these issues early would play a preventative role, teaching them ways to manage the problem before it even exists. 
Huskies for Suicide Prevention and Awareness (HSPA) co-chair Simranpreet Pannu believes the best course of action for individuals is to check on the people around them. Sometimes what people need the most is someone to listen. Offering to help friends reach out, walking them into their first appointment, and little things of that nature can mean the world to someone who thought they were alone in their hardships. 
It's important not to forget about oneself, though. Practicing self-care is not just bubble baths and lighting candles, but taking the time to check in with how you're feeling and getting away from the stress of life. 
"We're just so in this 'go go go' speed that we just don't have time for ourselves," Pannu said of the hectic nature of college life.  
Stepping away from responsibilities for a minute to breathe can clear one's mind and put them in a better place. For Pannu, this can be as simple as watching something funny on Netflix or going shopping. She recommends anything that brings one completely into the moment and allows them to forget about what's worrying them. 
HSPA, NAMI, and other mental health-focused clubs on campus work hard to provide de-stressing activities to allow students to step away from their busy lives and take a second to breathe. For students struggling, groups like this would be a good place to reach out to find community and support. 
If a student is in crisis, the UW has several options for counseling including Hall Health and the Counseling Center. Both HSPA and NAMI are both safe spaces as well and welcome anyone in need. Seattle also has a 24-hour crisis line that can be reached in case of emergencies at 866-427-4747. Crisis Text Line is another resource that can be reached easily at 741741.
Reach contributing writer Katelyn Grganto at wellness@dailyuw.com. Twitter: @KGrganto
Like what you're reading? Support high-quality student journalism by donating here.