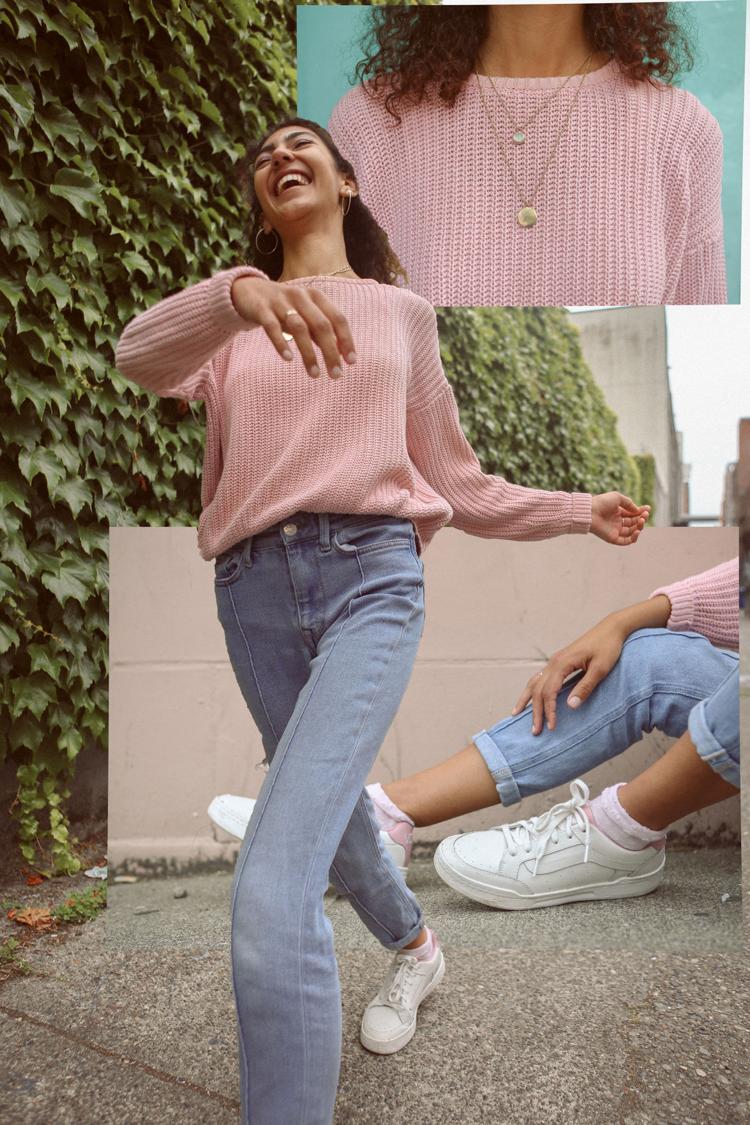 [Editor's Note: Amid the bleakness of winter quarter, columnist Chamidae Ford decided to write an article for The Daily that discussed the link between fashion and feeling good about yourself. As a self-proclaimed fashionista, Chamidae says clothing has always had the power to shape her mood. This column, Beneath the Threads, is a spin-off from that article. While Beneath the Threads is about clothing, it is about much more: Personal style, how it informs our self-confidence, and how we make ourselves feel good.]
The last installment of Beneath the Threads for spring quarter has arrived and, for it, I had the pleasure of interviewing someone who is always radiating warmth and kindness regardless of the season. Julia Jannon-Shields is a sophomore at the UW double majoring in community, environment, and planning (CEP) and communications.
For Shields, fashion and confidence tend to be expressed in the ability to feel comfortable in her outfit. That comfort is found through a minimalistic style.
"[I] always loved people who wore super outlandish clothes so when you saw them you would [do a] double-take," Shields said. "I think it's super cool, but I never felt like that was me, not that I couldn't do it, but that doesn't feel like me."
For Shields confidence is simply all about feeling good.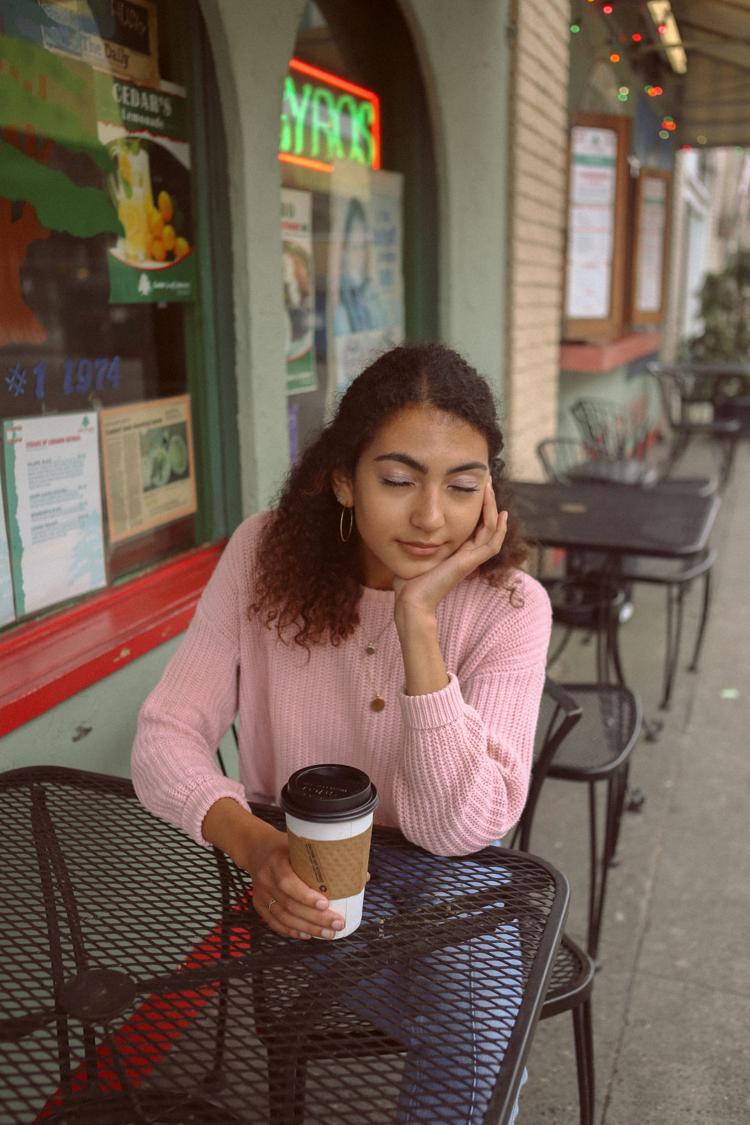 "[If] I just feel really good it doesn't matter what other people think," Shields said. "I think a big part of confidence is not caring what other people think."
Shields' more chic style has allowed for her confidence to not be manifested just in the clothing she wears but in her accessories. And for Shields, her most essential accessory is her hair.
As a biracial woman, I get that navigating your hair can be a lifelong journey, especially when there is no one for you to look to for advice. For Shields, her hair, which was once something she resented, has become one of her most valued assets.
"[To me] hair can make or break an outfit," Shields said. "I think [my hair] impacts my confidence a lot because when I was little having [curly] hair meant you were made fun of so much because it is frizzy, and you don't know what to do with it, and my mom is white and had no idea what to do with my hair."
Shields attributes time for being the thing that has helped her accept parts of herself that she disliked for so long.
"I feel like just growing up, there's been so many things and I just really had to learn to love," Shields said.
When it comes to insecurities Shields opened up about the struggle with her weight. Having always been a smaller person, she's often experienced frequent and unwanted comments about her size.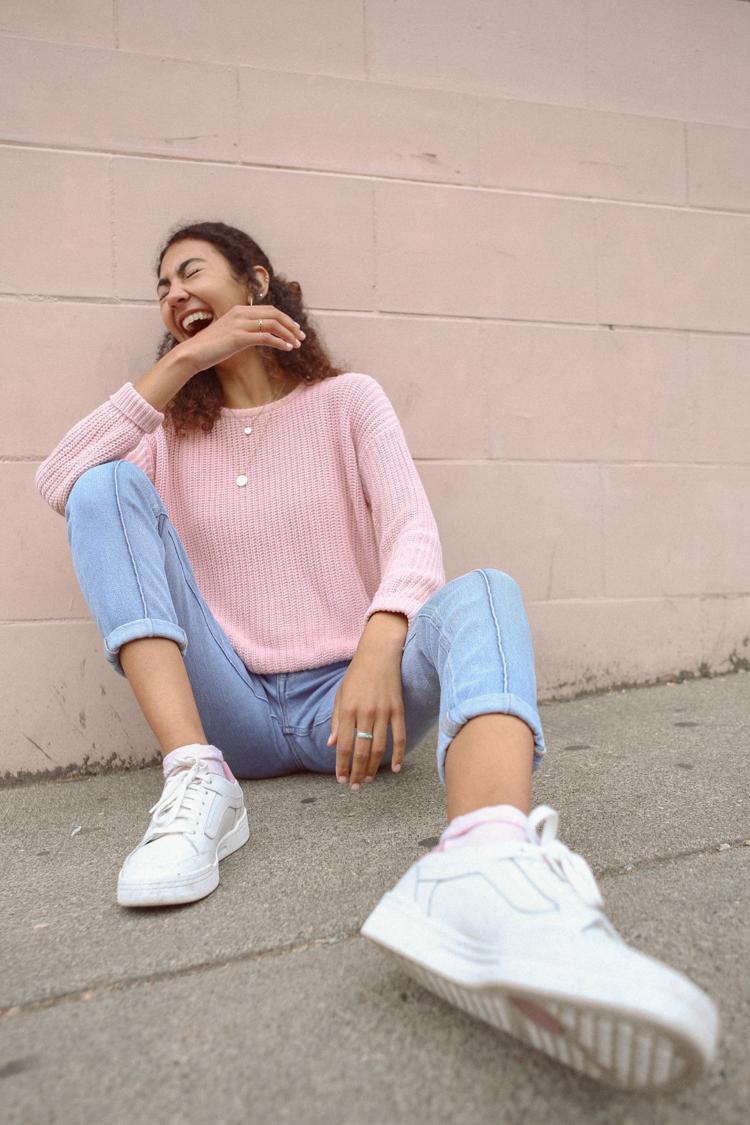 "When I was little I was really, really thin and it was to the point of where I just looked malnourished and it was like really bad," Shields said.
And even now that she is an adult, her weight is still a topic of discussion for people.
"[My weight] is always commented on," Shields said. "When it gets warmer, I always get people staring at me and are like, 'Oh my gosh, you're so thin.'"
In a time when body positivity has become such a massive movement, we sometimes end up shaming people who are naturally very thin and in doing so, completely disregard the message of the movement that all bodies are valid.
Shields talked about how hard it is to constantly have people commenting on your weight because it ends up making you extremely self conscious about it. It has been a long journey for her to ignore the unnecessary opinions people have about her body.
Ultimately, confidence is extremely complex, and Shields made sure to recognize that what you see may not be what is actually going on.
"Even people with the most confidence have a hard time," Shields said. "I think it's really important to remember that."
With so much of what we see of others being given to us through social media, we rarely see below the surface. If you are struggling, Shields suggests talking it out.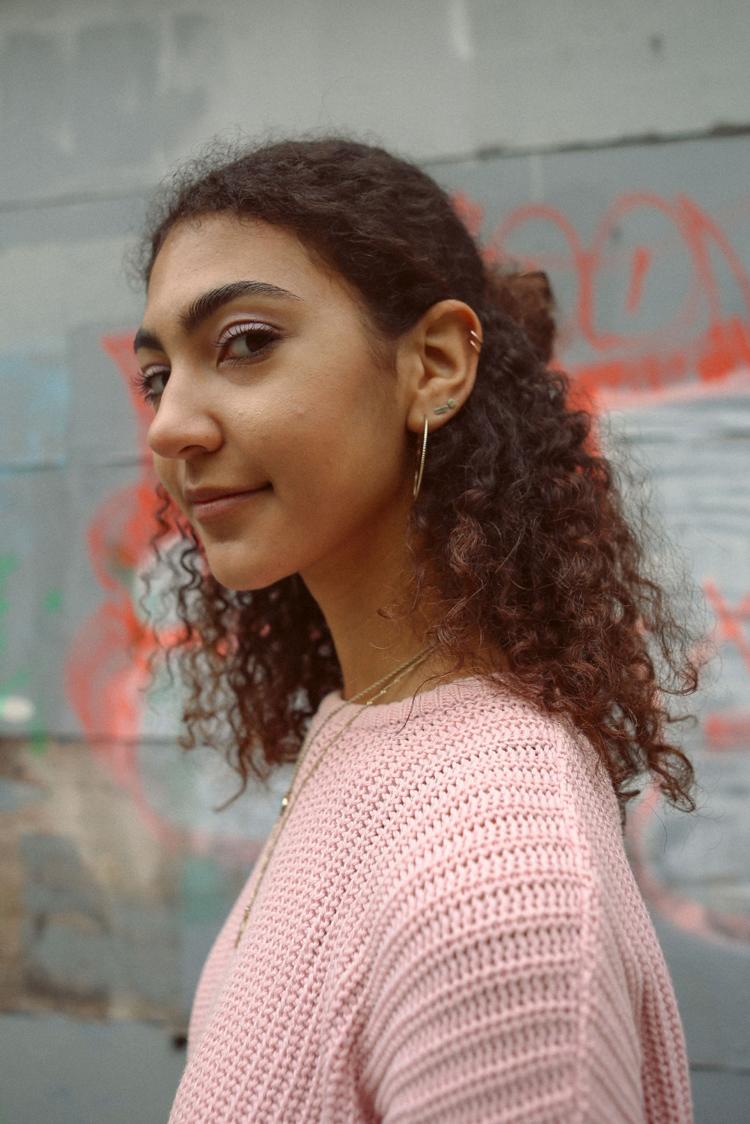 "I've been in such a negative place recently," Shields said. "I think it's mainly [because] the year's ending and I'm just like not in the best mindset, but just having someone that you really care about [that you can talk to] is so important."
And if you feel as if you don't have someone to talk to, writing it out is another path that can allow you to get those thoughts out of your head.
"Writing out what makes you feel unhappy and what you're struggling with and then for everything that you put that's negative, you have to write something that's positive," Shields said.
This allows you to remind yourself of all the good in your life even in the darkest moments.
Confidence manifests for people in so many different ways. While some find it through clothing, others may feel confident through academics or sports. We all enjoy different pieces about ourselves and dislike other parts of ourselves.
The one thing that remains true: We are all working to find ways to feel confident and love the body we exist in. Whatever you do to find that acceptance is real, valid, and important.
Reach columnist Chamidae Ford at wellness@dailyuw.com. Twitter: chamidae_ford
Like what you're reading? Support high-quality student journalism by donating here.