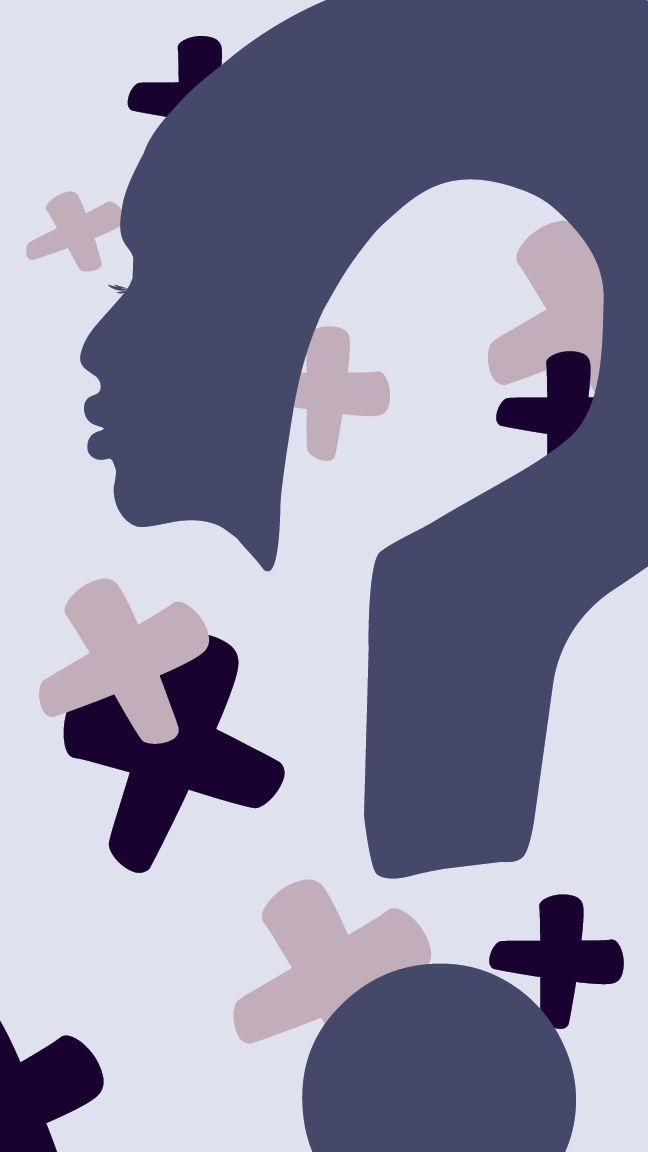 Many aspects of our college campus culture, including this edition of The Daily itself, are the products of the modern-day sex positivity movement. Sex positivity — a value system that seeks to destigmatize sex, sex work, and desire — has led to incredible societal progress, especially our current ability to hold open discussions about consent and queer desire.
For people who have historically been unable to openly, authentically, and enjoyably participate in their own sex lives, this movement is invaluable. 
But what happens when this movement, without nuance or any sort of critical perspective, is exposed to young girls who then internalize the idea that giving a blowjob is the most empowering — nay, feminist — act they can perform? What happens when the movement gets so caught up in its own celebration of sexuality that it completely excludes the people for whom sexual attraction is not a significant part of life?
"The pressure for young people to have sex is real," Amber Torell, assistant director of the ASUW Womxn's Action Commission, said. "It's a personal choice not to have sex, and one that can be equally as empowering. This pressure isolates asexual individuals, or those that otherwise do not want to have sex."
As a peer sexual health educator in high school, I witnessed a huge share of young people's anxieties and regrets surrounding sex. Especially for young girls (often under or hovering around the legal age of consent), there was a recurring theme of engaging in sexual behavior that they would later come to regret, as a result of the discourse that sex is inherently "empowering." 
We shouldn't shy away from these problems out of fear of seeming prudish or disempowering. In fact, addressing them can and should be the next big phase of the sex positivity movement. It's up to us to take a long, critical look at the idea of sex we are celebrating — something portrayed as always positive and liberatory — and recognize the situations where this is just not true.
When I posted about this subject on Twitter, several people reached out to me saying that it resonated with their experiences. While many identities may feel invalidated by the sex positivity movement, I spoke to folks on the asexual ("ace," in casual LGBTQIA+ parlance) spectrum for whom this is true. 
"On the one side, there's this idea that sex is taboo and whatnot that has prevailed in American culture for a long time," Owen Crandall, a senior who identifies as on the ace spectrum, said. "Efforts to push against that have created a kind of counternarrative that sex is inherently liberating. Neither of those narratives make space for ace people because they operate on the assumption that everyone desires and participates in sex."
It is empowering to feel in control of your own body — what you do with it, how you choose to present it, and who gets to see or touch it. But sex in and of itself does not automatically grant you this power.
"It's important to understand that sex isn't inherently good or bad or liberating — it's just sex; what's liberating is agency," Crandall said. "I think discussions about sex should center around agency and consent, because those are the elements that make sex pleasurable and positive for everyone involved. The more open we are, the more ace people will be comfortable expressing their needs."
In other words, the fundamental tenets of sex positivity have the potential to create a world where everyone engages in sex only whenever, if ever, they feel truly ready and willing to. While striving toward this goal, though, we can't overlook the different ways in which sex is weaponized in our world.
"Because of existing patriarchy that claims womxn's bodies as something to be taken, unfortunately there is this idea that not having sex is out of the norm," Torell said. "It shouldn't be that way."
She also mentioned that the Womxn's Action Commission recently lobbied the Washington state Legislature in support of SB 5935, which would increase access to comprehensive sex education for K-12 students.
"Not only would this improve public health, but it would give young people the access to information they need to make the right choices for themselves," Torell said. "The hope is to destigmatize sex as something that is taboo in our culture. Removing the taboo around sex would make young people more empowered in their sexuality, no matter when they choose to have sex."
As we work toward a world where everyone feels free and empowered to express their sexuality however they'd like (with consent), let's make sure that we don't conflate sex and feminism. There's nothing feminist about young people feeling pressured to engage in sexual behaviors they don't feel truly ready for, or about persistently excluding an entire marginalized group of adults.
Reach Health & Wellness Editor Mac Murray at wellness@dailyuw.com. Twitter: @merqto
Like what you're reading? Support high-quality student journalism by donating here.