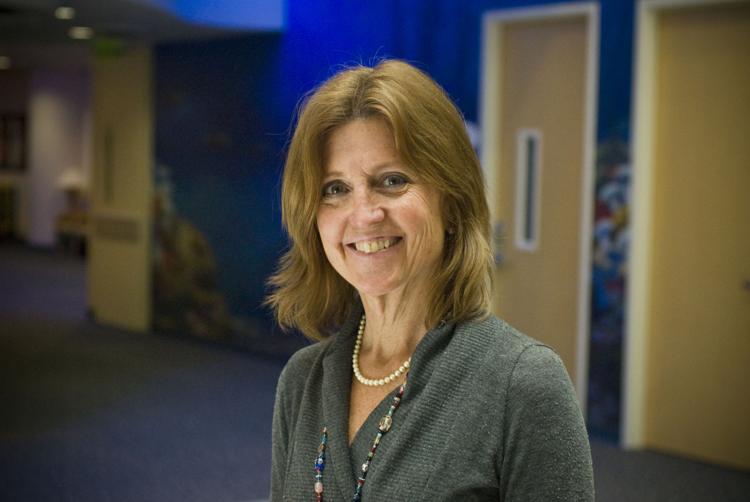 While the details of Paul Revere's ride may have faded from my memory, I still remember much of the sex education I received in the fifth grade. Although impactful, the guidance I received, and which many adolescents still receive, is flawed.
Dr. Cora Breuner, an adolescent medicine specialist at Seattle Children's Hospital, described how some former students distinctly remember their secondary school sex education, even many years into their adult life.
"It was 15 years ago that I was teaching these guys, and now they're in their 20s," Breuner said. "They see me and they go 'oh, I remember you taught me this.'"
Breuner is involved in a variety of approaches to sex education. In addition to addressing sexual health in her work at Seattle Children's Hospital, Breuner is a faculty member at multiple institutions, including the UW's Schools of Medicine and Public Health.
Breuner has also sought to address sex education outside the medical community, and for 15 years has assisted the sexual education program at St. John Catholic School.
"One of the things I feel is very important as a health care provider is teaching outside our ivory tower, we need to be teaching, or assisting those who teach sexuality education in the school," Breuner said.
Focus on our sex education system in Washington state has become especially pronounced with recent political developments in Olympia.
The Washington state Senate approved Senate Bill 5395 on Jan. 22, mandating that all Washington school districts provide sex education in some form, beginning in kindergarten and progressing through 12th grade.
Before this bill, Washington state public schools were only required to teach annual HIV and AIDS prevention material, from fifth grade onward.
While the bill promises to enhance the quality of sex education in Washington state, Breuner recognized the challenging nature of addressing the complex issues inherent to sex education.
"We have to be uniform in what we are teaching, and we have to have a uniform metric in assessing whether we're doing a good job teaching it," she said. 
Whereas other aspects of an education can be evaluated by college attendance rates and income statistics, the effectiveness of sex education is much harder to assess.
"Whenever I hear about these laws and these curriculum, I don't ever hear, 'what is the metric we're going to use to determine whether we've done a good job educating?'" Breuner said.
Some factors are easier to evaluate, such as unintended pregnancy rates and sexual assault statistics, but less obvious components like an indivual's sexual satisfaction are an important part of sexual health as well. 
When metrics are examined accordingly, the correlation between comprehensive sex education and improved sexual health is obvious. For example, a 2016 article by Breuner stresses that conclusive evidence indicates that abstinence-only sex education programs result in greater numbers of unintended pregnancies.
Additionally, sex education in most public schools is not handled by educators trained specifically in sexual health, but rather by educators who teach in some other capacity, an issue that Breuner identified as problematic.
"It's not fair to have a math teacher, or even a PE teacher, which is what ends up happening, teaching health and sex ed," Breuer said. "That's like asking somebody to suddenly drive a stick shift, when all they've ever driven is an automatic. I think that's not fair to the teachers nor the students."
Sar Surmick, another sex educator, recognizes the deficiencies of our sex education system and is actively involved in improving the current system. 
"In most cases across the country consent isn't even mentioned in any significant way," Surmick said. "The last statistics I read put it at something like 20% even mention consent as part of their sex education classes."
This is especially concerning considering that current statistics show among undergraduates, 23% of females and 5% of males experience some form of rape or sexual assault while attending college.
After Surmick began teaching consent eight years ago, he encountered such a substantial number of individuals interested in consent, that he quickly realized the need for additional educators. In 2016 Surmick formed theConsent Academy, an educational collective with a staff of nine educators that offers a variety of consent-related courses.
"We're getting highly inconsistent sexual education across the country," Surmick said. "When people come together as young adults, or as adults, in sexual situations, they're coming from very different perspectives and very different knowledge levels, and that creates a lot of miscommunication and difficulties." 
Given funding obstacles, the vast range of personal views on sexuality, and a culture that continues to view sex as taboo, the task of comprehensviley reforming our sex education approach is a challenging one. However, dedicated professionals like Breuner and Surmick are utilizing a variety of approaches to modernize sex education. 
Reach writer Henry Zing at specials@dailyuw.com. Twitter: @ZingHenry
Like what you're reading? Support high-quality student journalism by donating here.