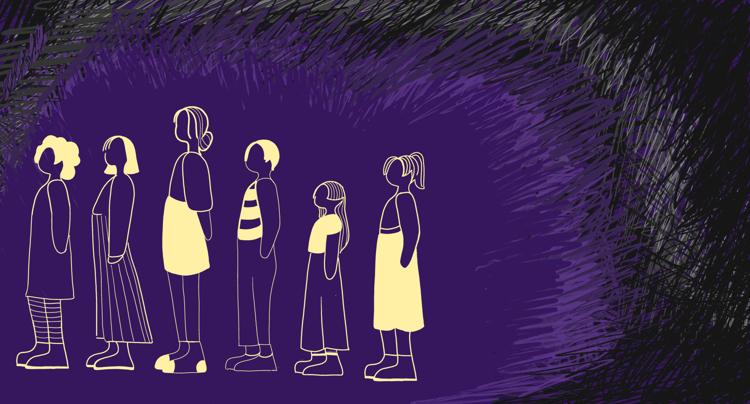 On May 6, the U.S. Department of Education released controversial new regulations regarding Title IX, the law that serves as protection for sex-based discrimination and misconduct in schools. All educational institutions must be in full compliance with the 2,000 pages of the reworked law by August 2020. 
In the wake of confusion, concern, and rightful outcry, the UW has assured that it will not allow these new regulations to hinder its commitment to properly addressing issues of sex-based discrimination and sexual misconduct.
The U.S. Department of Education sought to address a perceived equity issue between accusers and the accused — complainants and respondents, respectively — by strengthening respondents' rights to due process. 
"I don't think you're going to find very many folks who work in this space — who work in the area of either gender equity or response to sexual misconduct, sexual violence, or civil rights investigation — who feel like these rules are achieving the goal of a higher level of equity and fairness," UW Title IX coordinator Valery Richardson said. "I think we were already committed to that and we will remain committed to that."
One of Richardson's colleagues said that the new Title IX is longer than "Moby Dick," "War and Peace," and the Old Testament. In the week following its release, the team tackling Title IX changes at the UW met three times, and much of these meetings was devoted to simply identifying the major changes to the lengthy law.
The first of those major changes narrows the definition of behavior deemed sexual misconduct. Harassment must either manifest as a quid pro quo by a school employee or "unwelcome conduct on the basis of sex that is so severe, pervasive, and objectively offensive that it effectively denies a person equal access to the school's education program or activity." The law leaves sexual assault to be defined by the Clery Act regulations. 
While this is an extremely narrow definition of sexual harassment, this allows the UW the flexibility to pursue cases that do not measure up to strict criteria without the governance of federal regulations. 
"If something doesn't meet any of [the new] criteria, we dismiss it for federal purposes, but we can still address it with our local procedures," Richardson said. "We will continue to address all of the behaviors that are described in our policy as prohibited."
Behaviors that meet the new criteria will now be tried with the force of law by very prescriptive guidelines. 
Most notably, these guidelines require evidence to be accessible by all parties throughout the investigation, as well as live hearings. The UW strives to take a trauma-informed approach to Title IX cases and plans to utilize video conferencing tools in order to make the daunting task of facing a respondent more surmountable. 
Because of the narrow criteria, some cases will be tried to these guidelines, while many will not. 
The second major change to Title IX limits a school's obligation to respond to all cases. 
Under the new rules, schools are only required to respond to complaints that happen on campus or in university-affiliated housing. If a student or employee is assaulted off campus, it is not within the school's jurisdiction and does not have to be addressed. 
Additionally, schools are only required to respond to complaints that happen in the United States. If a student or employee is assaulted while studying abroad, it is not within the school's jurisdiction and does not have to be addressed. 
Schools are only required to respond to complaints made by current students or employees. If a former student or employee files a complaint against even a current student or employee, it is not within the school's jurisdiction and does not have to be addressed. 
The U.S. Department of Education has limited what necessitates a response, but the UW has not.
"Anyone who wants to report can report and we will find a way to respond to it," Richardson said.
Another flexibility in the new Title IX gives schools a choice of what standard of evidence they will use to adjudicate cases, which was not a measure granted in the initial proposal.
There are two options: Schools can choose to investigate to the "preponderance of evidence" standard, which is used to adjudicate all civil rights matters and requires a level of proof of "50% plus a feather" in either direction; or they can investigate to a higher "clear and convincing" standard that is used in criminal cases and requires a burden of proof much heavier than a feather.  
"If schools — and UW won't be one of them — go to the higher clear and convincing standard, that favors a respondent over a complainant, [whereas] the more equitable standard of preponderance starts at an equal place." Richardson said. 
While the UW has been very vocal with its concern and criticism since the proposed regulations were announced, Richardson was able to see some form of silver lining in the new Title IX's emphasis on the importance of providing supportive measures for plaintiffs. While the UW already strives to provide support to survivors, Richardson said, "It's nice to see that codified in federal law." 
"Of course it's important to investigate and adjudicate fairly and equitably, but before we even go there, let's make sure we are doing what we can for the person who has experienced this behavior," Richardson said. 
These changes are confusing and upsetting. The American Civil Liberties Union (ACLU) has already filed a lawsuit in hopes of blocking these new regulations. 
Whether the ACLU lawsuit (or the others that are sure to follow) yields any success, the UW remains committed to a supportive, equitable approach to addressing cases of misconduct. 
Reach writer Hannah Krieg at wellness@dailyuw.com. Twitter: @Hannah_krieg
Like what you're reading? Support high-quality student journalism by donating here.