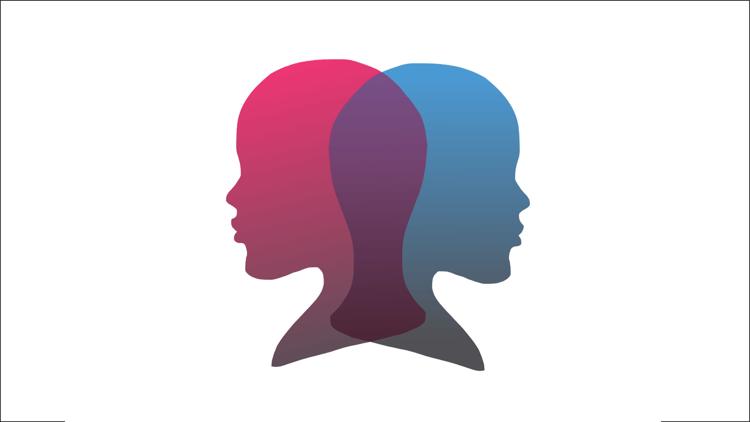 Many registered student organizations (RSOs) on campus sell donuts on Red Square and hold sporadic meetings, but they may not really walk their talk. There's nothing wrong with some good old-fashioned fundraising, but Huskies for NARAL Pro-Choice Washington is enacting real change, on campus and beyond, for reproductive rights.
"What our group really focuses on is action," Liliana Rasmussen, president of the RSO, said. "We really focus on the legislative side of things and have a strong focus on reproductive rights."
The RSO began the year before Rasmussen started school at the UW and is now in its fifth year.
"When we're tabling, one of the most common questions is, 'What are you guys about? What is NARAL?' because we are tabling with a group whose name is not necessarily a household name," Ainsleigh Orwin, the RSO's secretary, said. "So we call ourselves the pro-choice group when we are tabling."
The acronym NARAL has had a bit of a confusing history. The nationwide organization was founded in 1969 under the name National Association for the Repeal of Abortion Laws. In 1973, it was renamed the National Abortion Rights Action League. Now, according to the members of Huskies for NARAL, it doesn't really stand for anything — the national organization is known simply as NARAL Pro-Choice America.
While the group has a strong focus on reproductive rights, it's not only concerned with abortions. Rasmussen commented that many of the group's core values apply to everyone, not just those who can give birth.
"NARAL doesn't just advocate for abortion rights: there's birth control, paid family leave, discrimination," Rasmussen said. "So it covers more than just stuff that affects people with uteruses. Everyone should care about autonomy."
Huskies for NARAL is linked to the Washington state chapter of the greater organization via communications director Madeline Ile who, in addition to her work with the RSO, also interns at the state chapter.
"Working with a nonprofit gives us a lot of access to resources and educational stuff that we wouldn't have otherwise," Rasmussen said.
The RSO has put these resources to good use: Activism this year has had tangible effects on campus. In the ASUW Student Senate, Huskies for NARAL has introduced legislation to limit the ability of crisis pregnancy centers (CPCs) to advertise on campus. CPCs, such as 3W Medical for Women on 8th Avenue and 45th Street, are clinics that don't offer abortions and pressure clients to carry pregnancies to term.
"Our main goal [in the ASUW] is to protect students from crisis pregnancy centers," Rasmussen said. "[The CPC] popped up in the U-District like two or three years ago, and they've been really aggressively targeting students, like reaching out to Hall Health, really aggressively trying to get them to send students to their clinic, and they've been trying to partner with First Year Programs to sponsor events."
Since their first bill presented to the student senate was tabled indefinitely due to First Amendment concerns, they submitted another version stating that Hall Health shouldn't be able to refer people to the clinic.
"We've [also] been talking to Hall Health about getting some kind of free pregnancy testing and options counseling for students on campus," Rasmussen said. "And they would be free because that's a big thing that crisis pregnancy centers often use to lure students in; offering free resources."
Along with working on campus, the group also organizes trips to lobby at our state legislature in Olympia.
"We had our advocacy day a couple of weeks ago, where the statewide NARAL Pro-Choice Washington got people together from all across the state and we went down to Olympia and lobbied for three different bills," Ile said.
One of the bills they're advocating for is SB 5542, which aims to protect providers at religiously affiliated hospitals. This would allow practitioners to prescribe birth control, provide end of life care, and perform abortions, whether or not they are working at one of the many hospitals that are Catholic in Washington.
"[Another bill] that we are working on is the Reproductive Health Access for All Act, which is trying to strengthen the Reproductive Parity Act so that it supports trans and gender-nonconforming individuals, as well as undocumented people, in their health plans so that they can get reproductive care," Ile said.
The Reproductive Parity Act, passed in 2018 after six years of debate, requires all insurance providers in Washington that cover maternity care to also cover abortions.
"Also, [we are working to pass] the sex education bill, which … is working for mandatory comprehensive, medically accurate, and age-appropriate sex education for all Washingtonians and that just passed the Senate this past week, which is super exciting," Ile said.
This month, Women's History Month, supporting the work that this organization does to protect and empower the underserved seems especially salient. Students can support the club by attending any of its annual fundraising events, participating in its legislative activism (some of which, like visiting Olympia, are more involved, but other only require calling your legislators — Huskies for NARAL posts numbers to call on its Facebook page!), and of course, by joining.
Some upcoming events hosted by the RSO include Concert for Choice at Cafe Racer on May 10 and the Women in Politics Panel on April 10. The group keeps in touch with its members primarily through its Facebook page. This quarter, they meet Thursdays from 6:30 to 7:30 p.m. in Denny 112.
They are always welcoming of new members and allies to attend meetings and join in their continued activism. To quote Ile: Reproductive healthcare issues "are not gonna stop [after] this legislative session."
Reach writer McKenzie Murray and Co-Special Sections Editor Charlotte Houston at wellness@dailyuw.com.
Like what you're reading? Support high-quality student journalism by donating here.