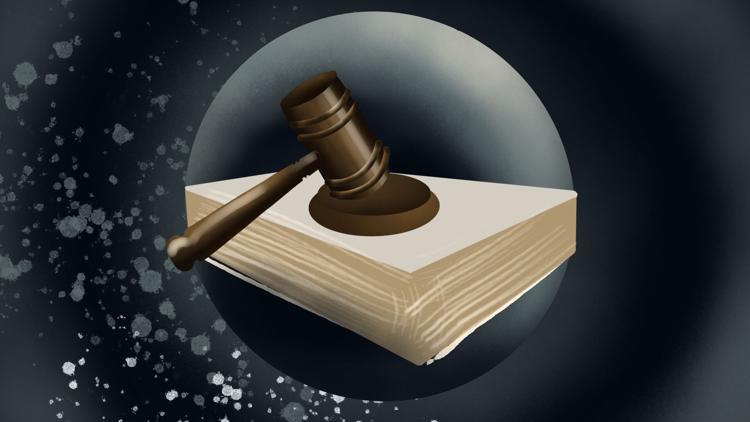 When Amy Coney Barrett was confirmed as the newest Supreme Court Justice on Oct. 26, there was a collective feeling of dread from women and members of the LGBTQ+ community. There is a worry that as the Supreme Court begins to hear more cases that have to do with reproductive rights and discrimination based on sexual identity, the gains made in these areas over the last several years will disappear. 
Barrett's record when it comes to ruling on cases affecting members of the LGBTQIA+ community is not great, and her Catholic faith plays a large role in how she determines such cases. For example, she defended the dissenters on the Obergefell v. Hodges case that established marriage equality. 
Recently, the Supreme Court began hearing Fulton v. City of Philadelphia, a case that could set a precedent for allowing adoption agencies to deny LGBTQ+ couples the right to foster based on religious beliefs. As of right now, the court is leaning toward siding with Catholic Social Services, which could create new barriers for couples hoping to foster children. The decision for the case isn't expected until next year. 
"This ruling could have a sweeping impact on the lives of LGBTQ people and other vulnerable populations that rely on nondiscrimination protections every day in public life," The Human Rights Campaign, a non-profit working to create equality for members of the LGBTQIA+ community wrote in a report published before Barrett's confirmation. "If the Supreme Court undermines nondiscrimination laws in Fulton, it could erode the efficacy of nondiscrimination protections that LGBTQ people enjoy across a wide spectrum of issue areas, including veterans' services, public accommodations, economic security programs, and housing." 
Barrett has spoken in favor of overturning Roe v. Wade, despite polls consistently reporting a majority of the American population wants to keep the constitutional right to an abortion. It is likely that even if she does not vote to overturn Roe v. Wade, she will rule in favor of restricting abortion rights. 
"The court has chipped away at the reach of Roe in so many ways that Roe hardly means anything anymore," Michael McCann, Gordon Hirabayashi Professor for the Advancement of Citizenship at the UW, said. "If they overturn Roe, that would be of huge significance and draw a lot of backlash."
Courts don't normally overturn decisions, and this way, a more conservative court can have it both ways. The right to choose will be severely diminished, but they can avoid the public outrage that would come from overturning Roe v. Wade.
In addition to Barrett's confirmation being damaging to the rights of women and members of the LGBTQIA+ community, she is also pro-corporation, and claims to be skeptical of climate change. 
When asked during her confirmation hearing how she would rule on issues of climate change, she said that she could not speak on such a controversial issue.
"She said she did not have any strong views... but 60-70% of the American public have reason to be concerned, because 60-70% of the American public views climate change as a fact and is at least in part, and maybe largely in part, humanly created, and that human responses can do something to mitigate the effects," McCann said. "So in that regard she was way out of line with where public opinion is; we don't know what that will mean in particular cases." 
It is important to remember that how Barrett will rule on cases is still unknown. It is possible to speculate based on past cases, yes, but no one can say for sure what she will do as an associate justice on the Supreme Court. 
The decisions made by the Supreme Court are far reaching, and at times can feel as if they are unchangeable. However, it is important not to lose hope. Protesting court decisions and making your opinion known can help sway the decisions made by the justices. Becoming involved in local politics can also make a huge difference on an individual level. 
"Moving forward, we hope to focus on how we can make a difference in Washington state during the upcoming legislative session and we will continue to fight for reproductive freedoms even if we are at odds with greater systems of power," Huskies for NARAL Pro-Choice Washington wrote in an email.
It is understandable to be afraid of what this new conservative majority will mean for your rights. There isn't necessarily a hopeful message for the end of this article. Supreme Court decisions can be overlooked, unless they are a landmark case, but each small decision can either add to or chip away at your rights. All I can recommend to do is pay attention to what the court does, and hope precedent wins. 
Reach writer Zoe Schenk at wellness@dailyuw.com. Twitter: @schenk_zoe
Like what you're reading? Support high-quality student journalism by donating here.