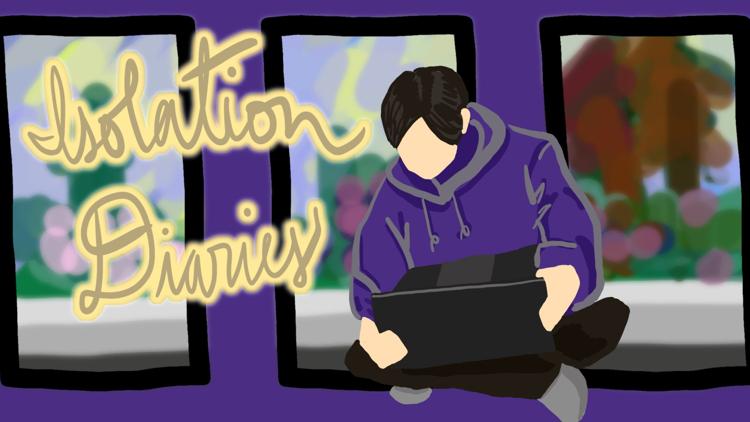 Editor's note: The Isolation Diaries is a Health & Wellness series about living in isolation during the coronavirus pandemic.
I have learned a great many appalling and enlightening things during this pandemic. I have learned that a shocking number of men I personally know do not wash their hands after using the restroom (seriously, how do you feel OK with that?). I have learned that my community is kinder and more resilient than I could have imagined. And I have learned that our human drive to seek stability and normalcy is not to be underestimated.
The novel coronavirus can only be novel — or seem like a real threat at all — for so long until we're itching to go back to "normal." In Seattle's case, we seem to have done a decent job at taking it seriously for three months. But now that we're approaching the end of our fourth month of the COVID-19 pandemic, people are letting their guard down. Restaurants are opening back up; people are increasingly venturing out into public with and without masks; people are visiting friends; there are mass gatherings to celebrate graduations, Memorial Day, and likely the Fourth of July.
It can be difficult to sift through the conflicting information we're getting from the CDC, from our state and county leadership, from epidemiologists on Twitter or TikTok, and our friends who are getting increasingly lax about precautions. Because COVID-19 is an invisible threat (if it hasn't already directly impacted you or someone you know), it makes sense that it might not feel real, and we may be tired of keeping our defenses up for so long. But we can't let inertia, or yearning for a standard summer after the chaos of spring quarter, lull us into forgetting social distancing altogether. I know someone in my hometown of Olympia who lost both of her parents to this pandemic. The danger is real, and we owe it to one another to stay vigilant.
The concept of peer pressure was introduced to me around fifth grade, when I was told that my friends would start pushing cigarettes on me any day now. But it doesn't have to be negative. If we can keep up the same peer pressure to stay socially distant, wash our hands, and wear masks for necessary trips, I hope that we can continue to convince folks who are growing weary or who are resentful of "governmental" pressure to take these steps. We can continue to lean into the instability and uncertainty created by this pandemic, and cope with it, without trying to bend current events into a shape we're already comfortable with.
Of course, as a country and as a community, we are also in the middle of a massive cultural uprising. Protesting is certainly a necessary and worthwhile outing. The saturation of social media and personal conversations — peer pressure — with reminders to stay engaged in activism and self-education has been incredible to witness. 
I hope we can also keep reminding our peers that we must care about one another, that our collective survival depends on ensuring individual survival as well. Keep talking about race and the violence that police officers inflict on Black Americans, keep getting engaged with activism in your community, keep looking out for one another, keep wearing your mask, washing your hands, and getting tested. We all owe it to each other.
Reach Editor-in-Chief Mac Murray at wellness@dailyuw.com. Twitter: @merqto
Like what you're reading? Support high-quality student journalism by donating here.