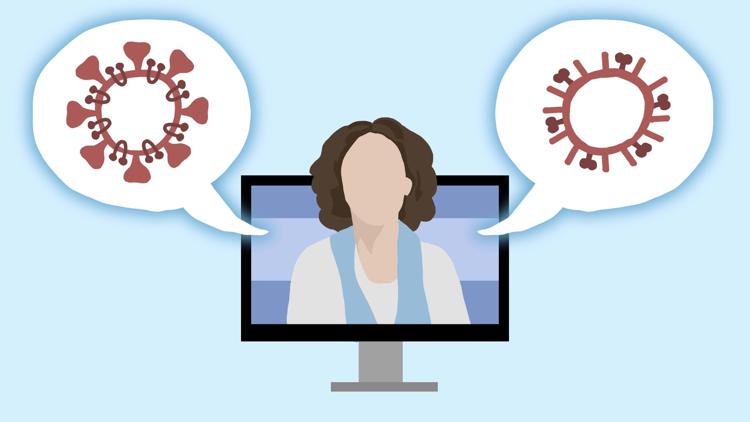 Between canceled internships and lost incomes, many college students across the country are facing anxiety about starting their careers in the aftermath of COVID-19. But according to three UW faculty members who addressed the issue in a June 4 livestream hosted by the Graduate School's Office of Public Lectures, there are still reasons to be hopeful for the future. 
"Absolutely, the job market has taken a hit," Brianna Randall, director of UW's Career & Internship Center, said during the livestream. "But what we do know, for college level hiring, is that it hasn't stopped." 
A recent survey from the polling group Data for Progress shows that younger people have been hit the hardest by the pandemic's economic consequences. Graduating into a recession has led many to compare the class of 2020 to the class of 2008, with some wondering whether it's worth it to go to graduate school or whether they will be able to find a job at all. 
Randall said in an interview that while employers haven't stopped hiring, students may need to adjust their expectations of who they will be working for and what their first job might look like. 
"I do think there have been positions created and new needs in government response to COVID," Randall said.
Government job postings have increased in some areas. The USA Jobs site has created a page for jobs in fields that are addressing the pandemic, many of which are healthcare- or IT-related. Speaking about the virtual career fair held May 13, Randall said there were also more employers from nonprofit and healthcare organizations present than usual. 
Although nothing is set in stone, it is possible that more students will find alternatives to full-time jobs like micro-internships and volunteer experiences this year. Randall emphasized any experience counts in the current crisis.
"I think students really need to have an open mind," Randall said. "Hopefully their first job is interesting to them … but it might not be their dream job." 
Kevin Mihata, the associate dean for educational programs in the College of Arts & Sciences, encouraged students during the livestream to rethink the ways in which their skills might be useful for serving the community during and after the pandemic. 
"Build around adding value to your community," Mihata said. "Rather than just saying, 'I have the ability to do X,' do the thing that needs to be done." 
With debate surrounding the term "essential worker" and who falls under that label, some have asked what will be done to protect employees in the workplace going forward. 
Anita Ramasastry, a law professor specializing in business and human rights, said that the European Commission is considering a proposal which would introduce new standards for civil rights in regard to protecting supply chain workers. 
"We have to change the way in which corporations behave globally," Ramasastry said. "If the EU acts, it's going to be a big market mover. So we are seeing some glimmers of hope among the governments that can make a difference." 
The workplace itself might look different in the future, as well. Randall said that many jobs that switched to telecommuting during the pandemic may not return to in-person offices anytime soon, or even at all. 
To help students prepare for that possibility, the Career & Internship Center has been hosting webinars on job searching and virtual interviewing, with several more planned through the remainder of June.
Amid all the uncertainty, Mihata offered one more piece of advice for students: to focus on what they can learn throughout the pandemic. 
"When you can't predict the future, and you can't tell whether you're supposed to go this way or that way, just make sure that you grow out of it," Mihata said.
Reach contributing writer Elliot Raven at wellness@dailyuw.com. Twitter: @relliotg
Like what you're reading? Support high-quality student journalism by donating here.