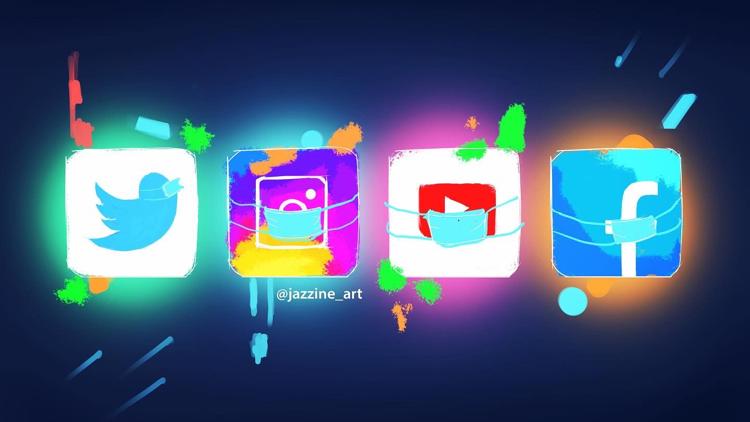 Fake news. Rumors. Conspiracies. Myths. Unintentionally-wrong information.
There has been an explosion of all of these types of misinformation in the wake of the novel coronavirus. So much so, in fact, that in February the World Health Organization (WHO) coined the term "infodemic" to describe the massive amount of information — some accurate and some not — relating to COVID-19. It declared that the sheer volume of information "makes it hard for people to find trustworthy sources and reliable guidance when they need it."
As COVID-19 is one of the first pandemics to take place in the digital age, the impact that new forms of communication have on our response cannot be overstated. Social media is quickly proving to be a key platform for mass communication surrounding the disease. And, along with sharing reputable insights from the WHO and Centers for Disease Control and Prevention (CDC), social media plays a major role in the spreading of misinformation.
"Along with all the issues that we're dealing with in the actual epidemic — the biological virus that's causing all this damage — we're also dealing with damage due to 'information viruses,'" Jevin West, an associate professor in the Information School, said.
So who exactly is a target for misinformation online? The short answer: everybody. (Well, everybody that has an online presence of some sort, which is essentially everybody.) 
"We look at large-scale Twitter data as a way of trying to better understand how rumors and misinformation spread online, especially during crises," West said of his work as the director of the Center for an Informed Public. 
The vast, global usership of platforms like Twitter provides data analysts the ability to monitor the spread of false information about COVID-19. 
"We've been tracking a conspiracy around 5G and the supposed link between 5G and COVID-19," West said. "In our data set, we had over five million tweets mentioning this link, which is a lot given that our data set is around 400 million. We're talking about over 1% of all tweets."
The shockingly high fraction of tweets about the 5G conspiracy reveals the sheer overload of dubious COVID-19 information on social media platforms like Twitter. This suggests that all of us on Twitter have likely come across many other conspiracies without even knowing it. 
West also points to the presence of bots as another source of the misinformation epidemic. 
Bots are automated programs that appear to look like human social media accounts; they can be mass-produced on the order of thousands or even millions. They are programmed to promote specific online content by posting or "liking" certain types of messages repeatedly, making it much harder for humans to tell what information is actually true.
"People that are purposefully trying to spread propaganda or muddy the information systems can send out bots … and it turns out, there is a ton of bot activity, which is a problem," West said.
According to Bot Sentinel — a machine-learning model that tracks bot accounts on Twitter — on April 15 alone, #coronavirus was the top hastag tweeted by bot accounts, with 733 tweets total. As this model reveals, automated social media accounts have a massive influence on the kind of information we receive and can shape it accordingly.
In order to understand social media's role in the coronavirus experience, it is also critical to understand why COVID-19 is such a strong catalyst for posts filled with questionable information. Some attributes of COVID-19 make it an especially tantalizing target for myths and rumors.
Neil Abernethy, an associate professor in biomedical informatics and medical education and practicing epidemiologist, notes a possible explanation.
"The possible asymptomatic transmission, the possibility of people who test negative [then] testing positive again; these are all things that clinically, we don't fully understand," Abernethy said. "So that combination of something new that we don't understand and is potentially scary leaves questions in people's minds that they go fishing for answers to."
As people try to search online for answers in this time of uncertainty and anxiety, false information poses a serious threat to the health and well-being of all of us. It is in everyone's best interest to be able to recognize the signs of misinformation and to avoid being misled by it.
Be wary of self-promotional messages: those that resemble advertisements by trying to get you to share the message with others. These are usually clickbait, or simply deceptive ideas.
Another thing to look out for is messages that trigger a strong emotional response. Chances are, if some "fact" you've never heard before leaves you feeling shocked or alarmed, there's a good chance it might be crafted to make you feel that way (like this phony Facebook ad that was designed to sell masks). 
"By nature of these messages, something hooks us or gets our adrenaline pumping, and it can make us angry or upset enough to override our logic, and we all need to learn to recognize when that's happening so that we don't panic-share things," Abernethy said.
As this "infodemic" wages on, our goals as individuals should be to both guard ourselves from misleading information and to avoid sharing unreliable information with others. By doing both of these things, we can try to curb the potentially dangerous effects of misinformation on our well-being.
Reach writer Tania Bhatti at wellness@dailyuw.com. Twitter: @TaniaBhatti1
Like what you're reading? Support high-quality student journalism by donating here.