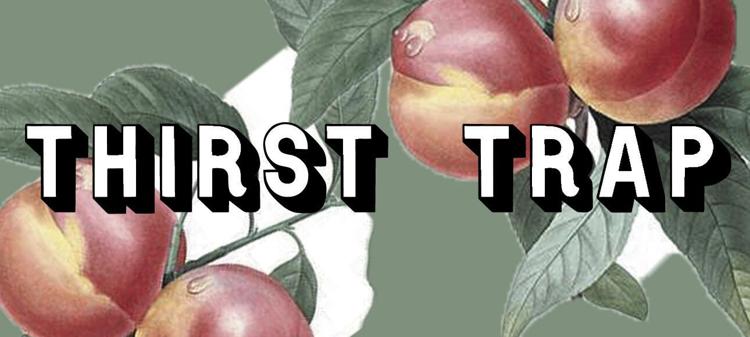 Editor's Note: Thirst Trap is a weekly column on dating and relationships in college.
I think cuffing season may be my least favorite cultural phenomenon. Remember when everything was rose gold? Or when we used to post "like for a tbh" on Facebook? Or when we decided gangly, white skater boys with nicotine dependencies were the standard for male beauty? All of those things are better than cuffing season. 
If you haven't heard of cuffing season, you are either in a stable relationship or you need to start scouting, because you are very, very behind. Cuffing season is the time of year from roughly October through the holidays where singles desperately search for a cuddle buddy for the colder months and, of course, a nice girl to bring home for Hanukkah. 
Like everything in the wonderful year of 2020, this cuffing season is a little different: it is much, much more intense. The usual pressure to commit is only exacerbated by ongoing efforts to limit in-person interaction. It is a lonely time to exist, but we might be able to use it to our advantage. 
I am a girl, and I think that makes me crafty by nature. Not can-paint-my-own-nails or know-how-to-french-braid crafty — more like soak-a-tampon-in-vodka or figure-out-his-exact-time-of-birth-without-asking crafty. My craftiness has yet to aid me in tricking people into liking me, but this might be the moment the terminally single have been waiting for. 
Usually the chill of the fall air is enough to have me longing for human touch. I stare out my window as the trees become naked and I stay fully clothed and alone. That seasonal loneliness has become a year-long sensation thanks to our friend COVID-19. It's gotten so bad that the idea of regular skin-to-skin contact is enough to send me into tears. All I wanted for my 21st birthday was a weighted blanket to crush the loneliness. Instead, my sister sent me five bottles of wine, which might be an even more efficient (read: disastrous) coping mechanism. 
People are craving people. We nibble on the ends of our pencils in Zoom lectures just hoping someone has us pinned and is calling us their "Zoom gf" on their private story. Perhaps that anecdote is less universal than I think, but regardless, people want people right now. It is a moment of intense, collective yearning. 
And I know what you're thinking: we've always yearned, we've always thirst trapped, and we've always been helplessly horny. But I assure you, this moment is the revival of monogamy. 
In the past, when we have yearned, we could just send a suggestive Snapchat captioned "wyd?" down the bootycall list and have the whole thing resolved in a matter of hours (minutes for some). 
These naive times of the reckless exchange of germs are long behind us. COVID-19 favors monogamy. There is no consensus on how we should conduct our lives right now. Some of us barely see the outside world, while others insist on coughing all over it, but largely we continue to limit contact. The more people you see, the more germs you encounter. If you want to continue a healthy sex life, the safest way is with yourself or a partner who is at least somewhat quarantined with you. 
Now you totally have grounds to ask who else a sexual partner is sleeping with. Well, I think you always did, but this way if he tries to gaslight you, you can blame your curiosity on the coronavirus. 
Monogamy is the safest option right now to combat the loneliness of quarantine and satisfy the social pressures of cuffing season. If you are trying to wife someone up, now might be the perfect time. 
We have a lot of time on our hands to be annoying online, so if she ignores your text, there's no need to waste your energy. Some of us are still wary about seeing random people, so hookups are out, and Facetime dates where I try to get my cute booty in frame are in. 
This moment also demands we communicate. Communication is a difficult thing — I should know, it is my major. 
In ordinary circumstances, it would be hard for me to be direct about what I want. But the new virus gives us a pretty convenient excuse to be upfront about whether or not we are looking for commitment. I can't put myself or my roommates at risk because of casual encounters with people who are not socially distancing. I also can't put myself or my roommates at risk for someone who doesn't want to drink hot cocoa and watch Halloween movies projected on a wrinkly sheet on my bedroom wall. 
Get tested (for COVID-19 and also STDs), and do what is right and safe for your situation, but for me, I think the universe might be trying to reform this hoe.
Reach Engagement Editor Hannah Krieg at wellness@dailyuw.com. Twitter: @Hannahkrieg
Like what you're reading? Support high-quality student journalism by donating here.