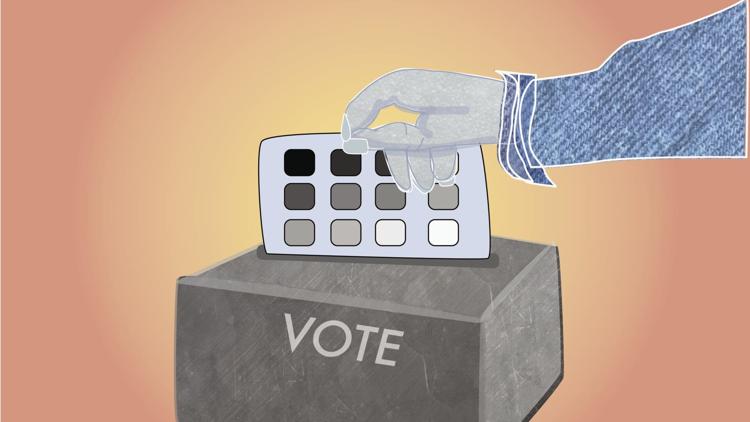 The 2020 election is fast approaching, and with the protests against police brutality still continuing throughout the country, race is one of the hot issues for voters. It's been talked about in all of the presidential and vice presidential debates; there have been Tweets and speeches made about the division of race and the current need for unity. 
In response to the importance of the issue of race, the history department organized a webinar with UW professors to discuss it.
While race has always been an important issue in election years, this year feels different because of the national awareness raised by the Black Lives Matter movement, and because of how hard voting is being pushed. One commonality with past elections, however, is how it feels like a choice between the lesser of two evils. 
"I'm thinking in terms of for African Americans, presidential elections have always been about choosing the lesser of two evils," La TaSha Levy, assistant professor of American ethnic studies, said. "That is the extent of our vision for the presidency based on our experience with the myth of American democracy, so we can't even imagine anything beyond a lesser evil because we refuse as a nation to tell the truth. There's an enormous gap between who we say we are and reality."  
This gap between ideology and reality means that there is the creation of a false narrative of national unity whenever a presidential election is near. 
"The performance of it all, the framing of this nation as one of opportunity based on hard work, equal opportunity for all, linear progression from generation to generation — this mythologising of America impedes us from having serious conversations about the problems of corporate greed and exploitation, the theft of Black wealth through legal and discriminatory practices that go unchecked," Levy said. "So we can't even think about solutions when we refuse to acknowledge and name the problem."
Race is not just an issue for people of color. In fact, it is mostly a problem for white people to address. This election is a vote between two white candidates, with one running on a platform of unity and a return to "normalcy," while the status quo is one that keeps white people in positions of power. 
"When we explore the question 'why race matters,' and 'why race matters in the 2020 election,' I don't want us just to think about people of color alone," Levy said. "Some white folks are just awakening to the fact that they are raced and are racialized, and what we see in this election is the unhooding, or unmasking, and an embracing of the act of whiteness." 
This is what some Black scholars like Julian Bond and Toni Morrison have called the "white problem." There are white people who are willing to use race as a means to an end, but are unwilling to do much meaningful work to change the current structure of power. 
"Things don't 'poof,' disappear, even if Trump loses," Sophia Jordán Wallace, associate professor of political science, said. "There's still a lot of work to be done, and even if you do that work on the government side, there's still what has happened in the public." 
There is a growing fear among the Republican Party of a perceived loss of power, status, and cultural change, and this fear is motivating a push to a more radically conservative position. Ammunition is hard to come by in the United States right now, and the president told a right-wing terrorist organization, the Proud Boys, to "stand by." 
The two-party system seems like it always ends in a dead end, with little change happening at the time. Imagination and ideals are stifled when there are only two options. 
"Electoral politics are bad — they are corrosive, they're destructive, and you should not limit your vision on what the Democratic Party and Biden wants to do," Arbella Bet-Shlimon, associate professor of history, said. "But I get very frustrated when that turns into an argument not to vote, which is just not the same thing. There's electoral politics, and then there's electoral behavior." 
Voting, even if it feels futile, is an important tool to begin to change how U.S. politics work. It may be a small, blunt tool, but it is a tool nonetheless. There is a lot of work to be done. Race is important in every election, but this year, it is amplified, and it is everyone's issue. 
Reach writer Zoe Schenk at wellness@dailyuw.com. Twitter: @schenk_zoe
Like what you're reading? Support high-quality student journalism by donating here.