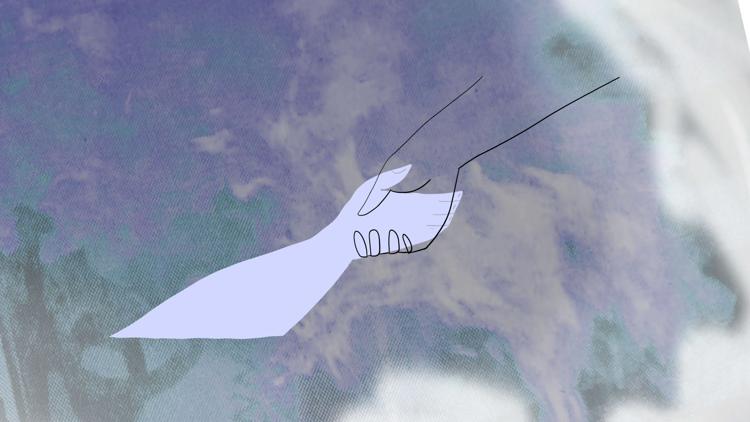 Withdrawing from our embrace and wiping our tears, I struggled to grasp for words, any words. 
It was the first time my best friend came to me and confided about her battle with mental health and her self-destructive thoughts. A gaping vacuum of fear and love opened inside me. I knew what it felt like to be in that headspace, but after hearing how someone I loved so dearly struggled, I wanted to help. I just didn't know where to start.
Talking about suicide can be difficult in and of itself. So when someone confides that they're suicidal, emotions can be overwhelming. But whether we are scared, angry, anxious, confused, or a little bit of everything, we can process it all without judging our loved one or shaming them. We can process it while recognizing the bravery our loved one displayed in confiding in us, and the duty placed on us to support them.
At the core of this support is the power of connection.
Many cultures and institutions contribute to the stigmas and lack of education around mental health and access to supportive services which can isolate those dealing with suicidal thoughts and ideation. Cyclically, a person can then isolate themselves further because they don't want anyone to shame or reject them.
"What our mission is about is really making that connection with someone who is in isolation," Lauren Rigert, director of development and community relations at Crisis Connections, said. "If you connect with that person, and you get them connected to supportive services, most likely, they are to not want to go through with that act because they're connecting."
That connection can start with asking about how they feel and how we can help. In turn, we must actively listen, rather than imposing our opinions or our judgments of how they feel.
For those in isolation, opening up — especially when our culture stigmatizes suicidal ideation and mental health — takes a lot of courage. Invalidation of their experience and mental health challenges can only push them further away.
However, you should never be sworn to secrecy. Support means more than just connecting with them; it also means connecting them to care, which can take the shape of online resources, crisis lines, or counseling.
"It's OK to be honest with someone about your fears of being the only person who knows they are suicidal," Shannon Bailie, director of LiveWell at the UW, said. "You can explain that you care what happens to them, that you are willing to help them seek help, but that they can't keep this to themselves — their life is too important."
As Bailie told me, counseling on campus is completely confidential; it does not go on a student's record, and parents are not notified. This includes all mental health services on campus, such as the Counseling Center at Schmitz Hall and Hall Health Mental Health.
Support also means making sure they're safe. While navigating the discussion of safety can be difficult, according to the National Suicide Prevention Lifeline, asking about steps they've already taken and access they have to any lethal means can assess the severity of danger a person is in. More steps also include removing means and developing a safety plan (for instance the My3 app).
After they've come to you, it's important to continue connecting with them by following up with a text or meeting up in person. Increasing that connection to others and supportive services can help them bring their struggles with mental health to light instead of isolating the challenge.
When a loved one first comes to you, sometimes we can struggle with how to connect, regardless of our background with mental health. Connecting to a loved one and supporting them is a learning process for everyone that requires flexibility, self-care, and an open mind.
"You don't have to be alone in this," Rigert said. "There's no reason to be alone in this. There are other people who are having these same feelings, and it's okay to feel this way. It's okay."
If you or a loved one is struggling, don't hesitate to reach out and connect.
Crisis Connections Crisis Line: 866-427-4747
Teen Link: Call or text 866-833-6546 or chat between 6 p.m. to 9:30 p.m.
National Suicide Prevention Lifeline: 1-800-273-8255
UW Safe Campus: 206-685-7233
Reach contributing writer Tatum Lindquist at wellness@dailyuw.com. Twitter: @TatumLindquist
Like what you're reading? Support high-quality student journalism by donating here.