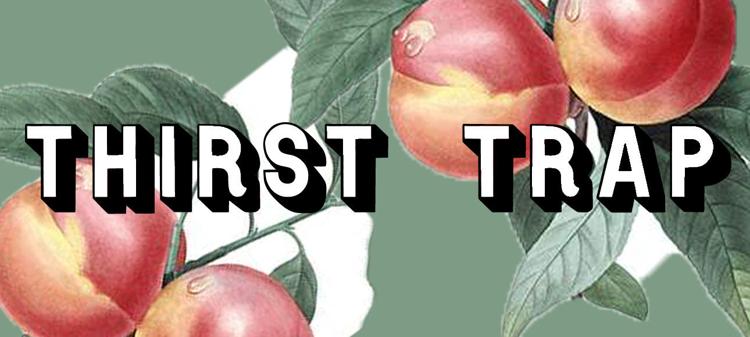 Editor's Note: Thirst Trap is a weekly column on dating and relationships in college.
I consider myself an idealist when it comes to relationships. I believe in love at first sight and that somehow your zodiac sign determines the success of your relationship, and I even sometimes trick myself into believing in soulmates despite not believing in souls.
But ever since several hundred miles across a state turned my seemingly-perfect relationship sour, I have been cynical of long-distance relationships.
As we near the end of the quarter and those of us who paired off during the most recent cuffing season return home, many UW couples will be separated by miles, states, and even oceans. Still desperate to hold onto my faith that love will prevail and, of course, to advise others on how to make it so, I talked with long-distance expert and UW student Richard Chung and his Alabama-based girlfriend Wendy Jiang to find exactly what keeps them together despite being 2,500 miles apart.
Chung and Jiang's relationship is the perfect case study for how to make distance work. They have been dating for a year and nine months and have been long-distance since day one after meeting at a weightlifting competition.
At the beginning of their relationship, Chung and Jiang would be apart for long windows of time, sometimes up to four months. During these long periods, the coupled relied on FaceTime to keep in contact.
With the advent of cellphones and social media, keeping in contact with people across distances is easier than ever. There's no need to wait for a handwritten letter to come in the mail (although that is a cute supplemental form of communication). But in my experience, spending too much time on FaceTime with someone can make you feel uninvolved in activities outside of your phone.
So how can Huskies going long-distance over the summer balance FaceTime with their S.O. as well as face-to-face-time with their friends and family? Chung says that the key is to use your time efficiently. He often FaceTimes his girlfriend (using his beloved AirPods, might I add) on his way to class in the effort to use the time wisely and to avoid canceling on human interaction with friends.
However, Chung and Jiang do admit there is no substitute for being physically with one another.
"There are a lot of gaps," Chung said. "I don't know everything she's doing throughout the day. It's different hearing about it versus actually being there."
To counter that, Chung and Jiang involve each other in their respective networks by swapping friends' Snapchats to foster an online community much like close-proximity couples' inviting each other to hang out with their friends. So even when Jiang is too busy having in-person fun with her friends, Chung can get a glimpse into her life through her friends' Snapchat stories and vice versa. The two believe that this helps them feel connected and capture a more holistic image of the other's life outside of their personal communication.
So for anyone looking to attempt a long-distance relationship, be sure to talk to your partner about adding each others' friends from back home on various platforms. And moreover, communicate with your partner a lot in general.
During my conversation with Chung and Jiang, the pair could not stress the importance of being on the same page. Talk to your partner about what you want out of the relationship. Jiang believes that the distance makes it easier to be upset and hold a grudge against your significant other: "If you are physically there, you can see more emotions and be more forgiving." I guess sad emojis just don't hit the same.
In addition to an emphasis on communication, Chung and Jiang were very clear that you cannot fake anything in a long-distance relationship. In close-proximity relationships, it is easy to get into a relationship and stay together for certain incentives, whether those incentives are physical, like sex, or social, like the status or friend group a relationship can come with. In a long-distance relationship, those incentives do not exist. The two admitted that they do not really gain from being together. They just love each other without any ulterior motives. They would rather fall asleep on FaceTime together than be physically with anyone else.
If social or physical incentives hold your relationship together, there is no need to try distance. Like with Chung and Jiang, there are only two things that make it worth the effort: love, of course, and "knowing that in the future there's gonna be a time we can be together," as Jiang puts it.
If you and your significant other will be spending time apart, take notes from these two. I don't know if it was their witty back-and-forth or their mature awareness of the inner workings of their relationship or maybe just how much the two obviously loved each other. But somehow, Richard Chung and Wendy Jiang made a long-distance-relationship-believer out of me.
Reach columnist Hannah Krieg at wellness@dailyuw.com. Twitter: @Hannah_krieg
Like what you're reading? Support high-quality student journalism by donating here.