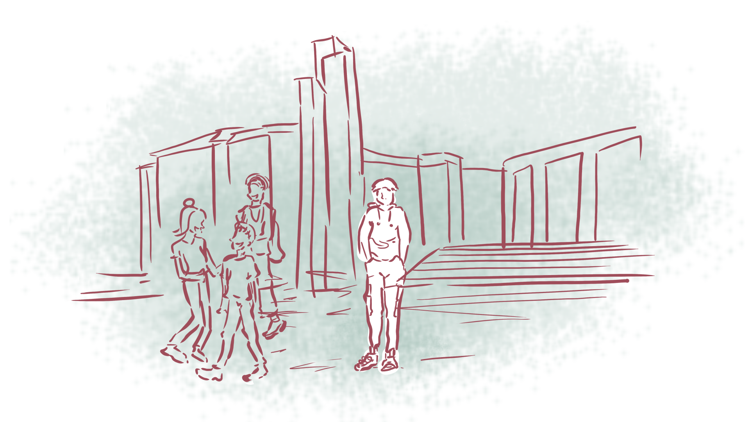 It's the first day of a new quarter. You walk into your noisy lecture hall and plop down next to someone you've never laid eyes on before. Generally, one of two things will happen. You'll either both sit in a painfully aware silence for five minutes, waiting for class to begin. Or your classmate will turn and talk to you. Likely, these are the first three questions they'll ask you:
"What's your name?"
"What's your major?"
"Where are you from?"
As soon as I stepped foot on the UW campus, I hated this scripted narrative. But I also hated sitting mere inches away from another human being in complete silence. I decided to ask students in Red Square what they thought about small talk.
"I think that building a human connection, especially in a big lecture hall, is really important," UW freshman Selina said. "But I kind of dread the start of the next quarter because I know that when I first meet people, small talk is all I'm going to be doing. Like, 'Hi, I'm Selina, I'm doing engineering, I'm from Portland, Oregon' over and over and over."
Gabby, a UW student originally from California echoed this idea. "I wish people asked more what you're interested in, or what your hobbies are," she said. "It would be better for people to form actual relationships through class."
"Small talk is usually pretty awkward and then you turn back around and don't talk again," UW student Arturo said. "But if it's a class I'm taking by myself, it could be helpful to have a friend in there."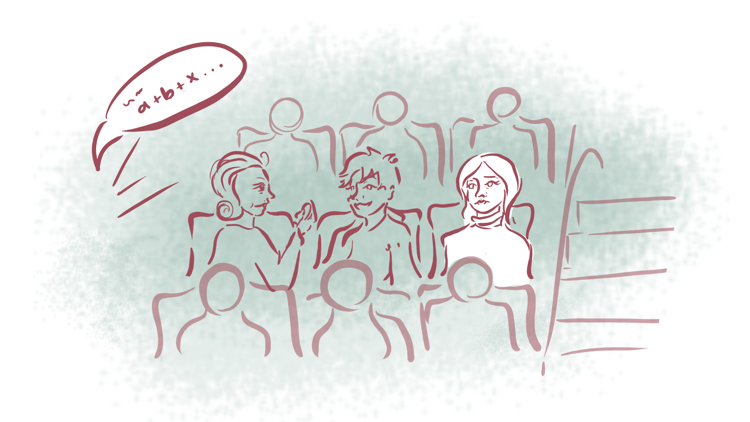 What students wanted in their classes wasn't silence or simply small talk. It was meaningful connection. I went to the UW Center for the Science of Social Connection (CSSC) to figure out how that could be created.
Professor Robert Kohlenberg and Dr. Mavis Tsai are associate directors of the CSSC. In the 1980s, they created functional analytic psychotherapy, a therapy style that focuses on the connection between the therapist and the client.
They described the three necessary components for this connection in the acronym ACL: awareness, courage, and love. In an interaction, courage can be the open-hearted disclosure of what feels vulnerable and outside of one's comfort zone. Love can be the act of being received with acceptance and the expressed appreciation of one's impact. Awareness can be knowing the feelings and history of both yourself and the person you are speaking with.
Kohlenberg and Tsai soon realized that these values of ACL could extend to any interaction.
"What we are doing in our lab is bypassing the therapist-client relationship and moving our concepts out to the general public," Tsai said. "You don't have to be in therapy to experience the power of the interaction."
Kohlenberg and Tsai's research on deep social interaction has had extremely impactful results.
"There's actually a lot of data to indicate that those of us who are able to form connections with others are better off in every aspect of their life," Kohlenberg said. "People that are exposed to ACL feel more confident, feel better about life, feel better about themselves. But, you can also have interactions with people in which you never feel like you're being real, you keep it at a distance, and that's isolating."
The importance of social connection isn't a new concept, and the idea is especially prevalent at a huge university. In a 2017 survey of nearly 48,000 college students, 64 percent said they had felt "very lonely" in the previous 12 months, while only 19 percent reported they never felt lonely, according to the American College Health Association.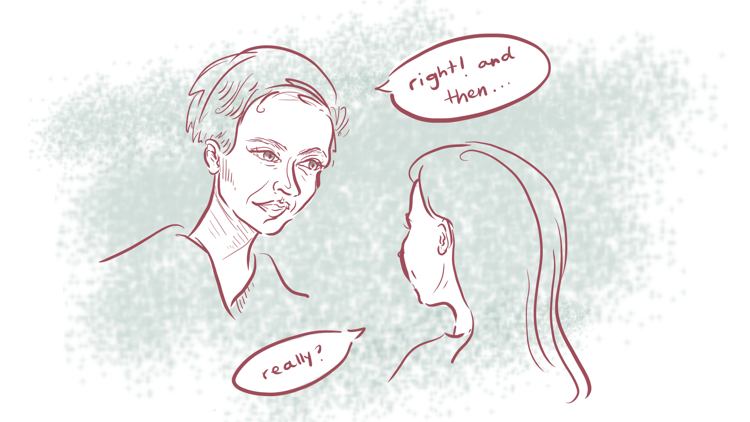 It seemed that this practice of ACL was exactly what UW students needed to have deeper interactions and lessen their loneliness. Kristen Pedersen and Akoly Vongdala, two undergraduate research assistants and current UW students, spoke about their time at the CSSC and its impact.
"I was able to express myself a little more, be a little more open," Vongdala said. "Rather than the usual, 'Oh let's grab coffee and go to class, it's now, 'Let's grab coffee and have a meaningful conversation.' I oftentimes find myself practicing ACL without realizing it, and then I realize that I totally just asked somebody a question I normally wouldn't ask. You have to be intentional, and think, 'Today I'm going to ask the person sitting next to me what's weighing them down or how their day is going.'"
Pedersen also emphasized the importance of asking meaningful questions.
"I used to be one of those people that hated small talk, but the longer I've been in this lab, the more I like small talk, because I don't think of it as this boring thing where I'm not actually getting to know someone," she said. "It's a window to ask these deeper questions and connect with people on things. You can ask someone, 'Who's your favorite singer?' and then ask them 'What do you like about them?'"
Both research assistants also spoke to the importance of giving meaningful answers.
"Students feel like we can't share how we're actually doing," Pedersen said. "But, if I'm having a hard week, and I practice going out of my comfort zone and being a little more vulnerable, and I've found that the majority of the time students respond the same way back to me. They light up, because they like having that connection."
A final remark from Tsai was striking.
"The typical conversation of, 'How are you doing?', 'I'm fine thanks,' can stop right there," Tsai said. "Or you can go deeper with it by asking, 'How are you REALLY doing?' Small talk can be an invitation to go deeper."
We don't have to sit inches away from a fellow human in tense silence, but we also don't need to rest eternally on an uninteresting surface-level narrative that we could recite in our sleep. If we are intentional in our interactions, we can use small talk as a tool to form deep connections with others. So, next time you're sitting next to a stranger in lecture, ask them how they're really doing, and share how you're really doing too. It could be the start of something much bigger.
Reach contributing writer Hannah Turlove at development@dailyuw.com.Twitter: @hturlove
Like what you're reading? Support high-quality student journalism by donating here.