Sexual assault healing: PTSD can be helped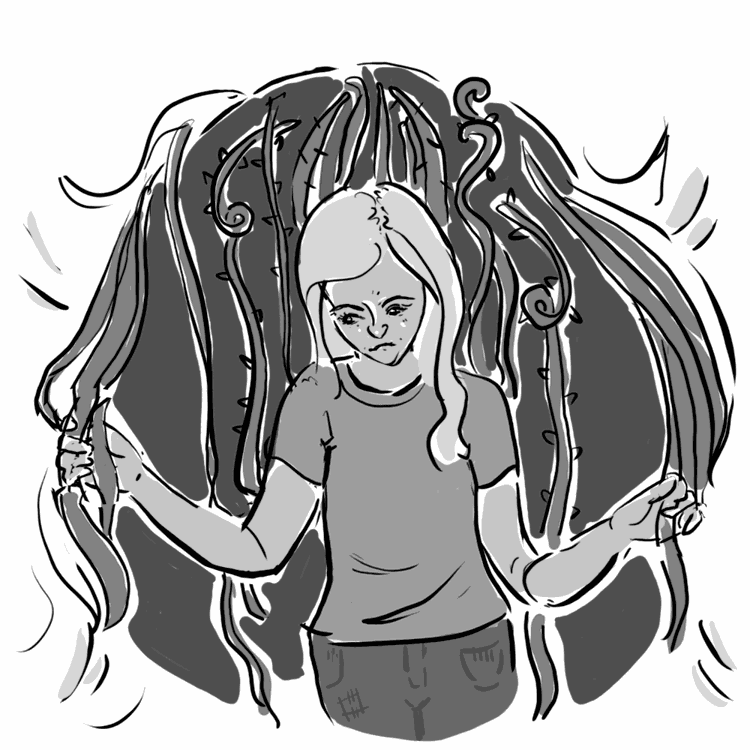 "The reality is 70 to 80 percent of the U.S. population is trauma-exposed," clinical psychologist Dr. Michele Bedard-Gilligan said.
Nicknamed the "bible of psychiatry," the Diagnostic and Statistical Manual of Mental Disorders (DSM-5) defines trauma as requiring "exposure to actual or threatened death, serious injury, or sexual violence."
Post-traumatic stress disorder (PTSD) does not always follow trauma, but frequently does. When a traumatic event leads to stress, that stress is defined differently based on how long the stress lasts after the event; less than one month is an acute stress disorder, one to three months is acute PTSD, and stress persisting past 3 months is chronic PTSD.
"Following any type of trauma, including assault and sexual assault, the average time to seek treatment is about 13 years," Berard-Gilligan said.
Bedard-Gilligan studies PTSD and other anxiety disorders at the UW, specifically focusing on their relationship with substance use disorders and methods for treatment and recovery. One method used to treat PTSD and anxiety disorders is exposure therapy.
"The idea behind the exposure is that you have to process the event and you have to learn what is safe and what is dangerous again [to] separate the memory and the triggers from the event itself," Bedard-Gilligan explained. "The reality is it's a memory, it can't hurt you."
Exposure therapy involves in vivo exposure and memory recounting. In vivo exposure involves patients doing things that remind them of the event, including potentially revisiting the location of the assault. Memory recounting involves mentally working through and reconstructing the memory as a whole.
"You're not just living the part where you had the gun to your head," she said. "You're also living the part where you really fought hard to get out and even though you've been telling yourself all this time that you didn't do enough ... when we go back to the memory we find out that's not really true."
Treatment typically lasts for 10 sessions, resulting in 70 to 80 percent of assault victims losing their diagnosis of PTSD after therapy.
"Sexaul assualt does not mean you have PTSD for life," Berard-Gilligan said. Although treatments do not work for everyone, they do work for many people. 50 percent of sexual assault victims are found to get better on their own, especially with a positive support network.
Successful exposure therapy is defined by a decrease in PTSD diagnosis, which can alleviate related mood disorders as well. Depression tends to go away, substance use can potentially be reduced, and other anxiety disorder symptoms and associated emotions such as guilt, anger, and self-blame decrease. Current data affirms the assertion that people who went through exposure therapy successfully do not regain their PTSD diagnosis after more than five years.
Bedard-Gilligan is currently working to prevent the onset of chronic PTSD through early intervention. Prevention of symptoms is not the same as the prevention of the trauma that arises from the event itself.
"We have to be careful, because if we put too much emphasis on the occurrence of assault from the victim's side, we can accidentally put too much responsibility on the victim for preventing trauma," Berard-Gilligan said.
Instead, early intervention seeks to help people develop healthy coping skills to process the trauma in hopes of preventing chronic PTSD.
"If we can intervene in the immediate acute phase, we can prevent the development of long-term psychopathology," Berard-Gilligan explained.
Bedard-Gilligan is currently recruiting for a brief restructuring intervention following trauma exposure (also known as Project BRITE). BRITE is a study looking to help women who have "experienced unwanted sexual contact in the last two to 10 weeks, drink alcohol at least once a month," and are at least 18 years of age. The study focuses on binge drinking as a means of coping, regardless of history of drinking.
"Quite often the alcohol use following assault is sort of a way to cope and there's actually some data that suggests coping that way can actually make things worse in the long run," she said. Although people may drink the same amount, it becomes problematic because the drinking is no longer a social action, but a coping mechanism.
Regardless of eligibility for the study, anybody who has experienced a traumatic event and is still experiencing stress from the event after three months, Bedard-Gilligan strongly recommends reaching out for therapy.
Reach writer Adi Stein at wellness@dailyuw.com. Twitter: @Adi_O_S