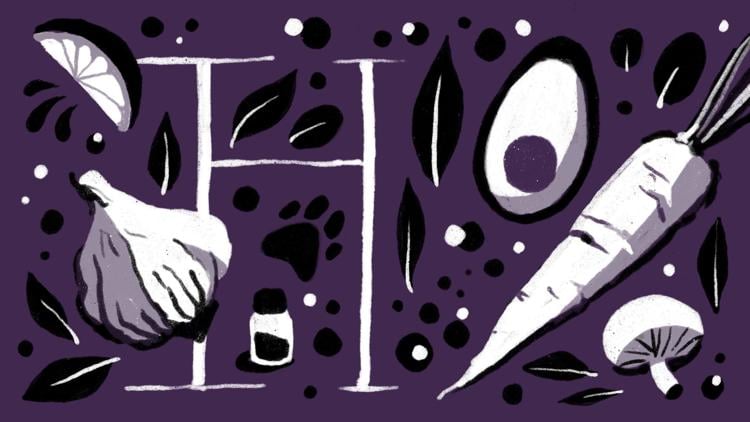 Growing up, Ivory Loh, a graduate student pursuing a master's degree in public health in nutritional science, had three places she would call home: She was born in Malaysia, received her education from an international, American schooling system in Shanghai, and often traveled to visit family in Singapore.
A class on food and society at the UW that prompted students to share stories about a dish that represented their cultural identity left Loh feeling closer to her classmates than she had in all the weeks they sat beside each other in lecture.
Inspired by the comfort created by learning about her peers' backgrounds through food, Loh submitted a proposal and was granted about $4,500 by the Husky Seed Fund for her project, the Husky Cookbook — a collection of recipes and food stories gathered from the UW community that aims to unite students, staff, and faculty through food and corresponding stories. 
"We're actually recipe-testing all the recipes we're going to include in the cookbook," Loh said. 
Her team consists of seven members, including graduates, undergraduates, and a UW alumna.
The three-part Husky Cookbook project will include about 50 recipes with stories, corresponding to their personal or cultural significance, in physical copies of the cookbook, a live website, and a book launch in the spring. At the book launch, contributors can talk, eat, mingle, and share their food identity stories.
"Growing up, my parents loved afternoon tea," Loh said. "We always had it. What we had would change — sometimes it's cake, sometimes it's crackers."
Loh always just thought afternoon tea was something that her parents did — her mother had a sweet tooth, and who would refuse a cracker in the middle of the day? But when she visited her grandparents in Malaysia, Loh realized that afternoon tea was part of their daily routine too and that the tradition stretches back to British colonialism in Malaysia.
However, despite understanding that connection, Loh thinks of afternoon tea as a family tradition, which she makes an effort to continue when she visits home. It's a time when her mother's face lights up and the family comes together. 
"A cup of coffee and biscuits didn't make me who I am today," Loh said. "Me valuing these times and relationship building — that has become part of my identity, but not specifically the dishes themselves."
Loh appreciates that she grew up in an environment that exposed her to different types of customs and foods and celebrated the diversity in cultural backgrounds.
"Singapore is part of my identity because now we have a Singaporean passport," Loh said. "So we're no longer Malaysian, which sometimes I have to be like, 'Oh, I'm Malaysian, I mean, Singaporean, or whatever.'"
Similar to Loh, who has more than one childhood home influencing her cultural identity, Tyler Agafonov, an Alaskan Native and junior at the UW, says he grew up in both Anchorage and Ouzinkie, Alaska. 
Agafonov would usually live in Ouzinkie during the summer, with his mother and grandmother, who would cook fry bread with his assistance.
Agafonov joined the First Nations at the UW where he helped prepare the dough for fry bread that was served at powwow during his freshman year. 
Almost the entire group was in the kitchen, making the dough with flour on the floor, listening to country music, Agafonov said. 
"I don't know who put country music on, but in Ouzinkie only radio station that you can receive on radios is a country station from Kodiak — all the other ones don't work because it's too far away," Agafonov said. "So that brought me back to being in Ouzinkie, with my grandma, helping to cook with the radio on."
Agafonov said that having a community is great because it is easy to feel alone in a school as big as the UW. He didn't think anybody from a city like Seattle would share the kinds of memories he has from his village.
Loh says her goal is simple — to spark conversation.
Loh acknowledges that some people may have a complicated relationship with food, but the Husky Cookbook focuses on celebrating relationships and diversity through food, rather than focusing on a nutritional analysis involving numbers, body image, or potentially triggering points for people.
"We're not so different — our stories might be different, but we all connect to that food in the same way, or to food in the same way," Loh said. "It's a point to find connection with other people."
Submit your recipe and food story to the Husky Cookbook by Nov. 1: http://tinyurl.com/huskycookbook
Reach contributing writer Ragini Gupta at development@dailyuw.com. Twitter: @raginigupta__
Like what you're reading? Support high-quality student journalism by donating here.