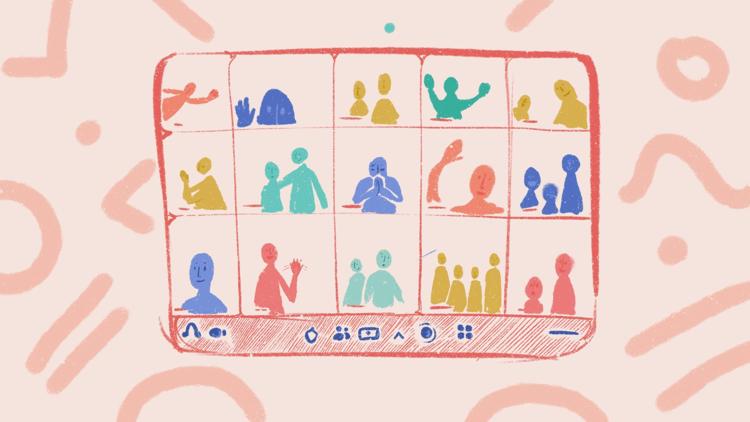 "The longing to connect with other people has never been more noticeable," I wrote in a piece called "Hope at home: Local faith communities adapt to COVID-19 crisis." That was back in mid-April, which feels like a decade ago now.
Whereas in April I spoke with several faith leaders about hope through adaptation and innovation, the conversation now revolves around hope through perseverance and sustained commitment. 
In an April interview, Rabbi Mendel Weingarten, who serves as co-director of Chabad at the UW, said that Chabad's mission to be a "home away from home for every Jewish Husky" is more important now than ever before.
In the time which has passed between then and now, Pew Research Center estimated in an August study that one-third of U.S. adults have turned on their television or logged into Zoom to participate in (or at least watch) a religious service of some kind. This is because, as the study explores, "91% of people who said in a 2019 survey that they attend religious services regularly indicated that their congregations were closed entirely."
The results of this study are hardly newsworthy at this point in the health crisis. It is important to highlight, however, the other side of the conversation as well: These communities are continuing their work to establish footholds of community even when in-person community gatherings are otherwise on hold.
Brielle Bush, a sophomore originally from Redmond but living on campus in a sorority house, is the chair of the Shabbat committee at Chabad UW. This is her first year active in a leadership role within the community. 
"The position doesn't mean as much as it did in the past, you know, where I would be organizing in person," Bush said. "But we've adapted really well and made sure that students still feel our presence on campus and in their lives." 
Weingarten pointed to Chabad's COVID-19 info site which provides information about numerous programs available, including the continuation of "Shabbat-2-Go" packages provided to students and community members.
"We do Shabbat-2-go every Friday, where students can come pick up a four-course delicious meal," Bush said. "It's homemade by the rabbi's wife, Miriam, and it's a safe environment because we have a tent set up outside, never more than five people."
Bush said that they haven't hosted very many virtual events during this time because everything else in the world has gone digital and it can be tiring to spend that much time on Zoom. 
"I know during quarantine, when everyone was at home, we did [virtual events], but I think because we know how important human interaction is in this time for mental health, we are trying as hard as we can to find ways for in-person resources," Bush said.
Her comment highlights the felt experience that there's a limit to how much Zoom engagement people can handle. The movement back toward in-person programming, therefore, is catalyzing additional adaptations for these communities.
Pastor Lawrence Fudge, who serves as the Seattle campus pastor for Los Angeles–based Mosaic Church, shared back in April that although people in the community are certainly mourning the loss of seeing one another on Sundays and gathering in homes, they have also been remarkably adaptable. 
"Mosaic historically has a culture that embraces change," Fudge said at the time.
At the onset of social distancing, Mosaic emphatically hosted Zoom Bible studies every day of the week and live online gatherings throughout the day every Saturday and Sunday. Mosaic recently launched an in-person "Midweek Bible Study."
"It's critical for us to create spaces for community for us and especially for others around the city," Fudge said in the email announcement.
The announcement stated that in-person experiences will require social distancing, face masks, and hand sanitizing stations to keep everyone healthy.
Though the kind of gatherings these communities once knew are unlikely in the foreseeable future, there's hope embedded within their mutual commitment to press on. This adaptability embodies the hope required during this persistent uncertainty, creating spaces to hold onto the community, even while the community at large is still on hold.
Reach writer Austin Van Der Veen at wellness@dailyuw.com. Twitter: @avanderbean
Like what you're reading? Support high-quality student journalism by donating here.