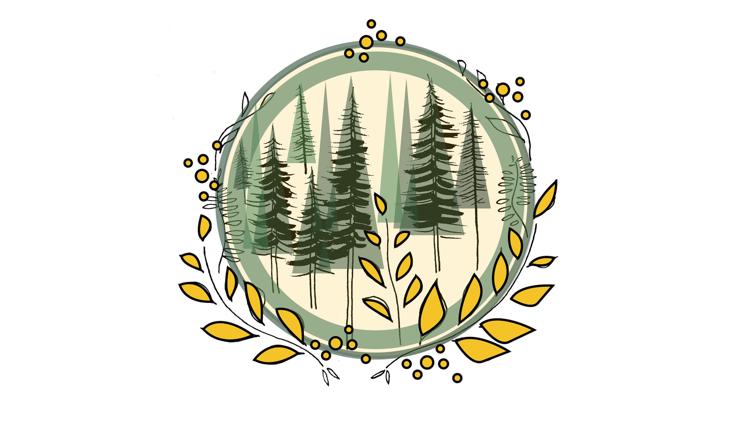 "Community" is a powerful word. The UW researchers working on promoting ecological resilience on the Olympic Peninsula through ethnoforestry understand this especially well.
The term, "ethnoforestry," was coined for this particular project. It refers to the promotion of wildlife while meeting community needs. Bernard Bormann, investigator and director of the UW's Olympic Natural Resource Center (ONRC), began working in the field of ethnoforestry after speaking with tribal elders on the coast. One of the community's weavers observed that beargrass, a plant used for traditional weaving, was not as easy to find as it once was.
The Olympic Peninsula has seen many changes in terms of both ecological environment and livelihood in recent years. Changes in management have resulted in a lack of timber-related jobs and keystone species (species on which an ecosystem heavily relies) have declined in numbers.
"The species we talked about the most is beargrass," Bormann said. "The eligibility has declined greatly over the last 50 years or so. Partly because people have been taking it and selling it or using it — but also because of the forest management practices that have not created the open spaces for the beargrass to flourish."
The Population Health Initiative announced in March that a number of grants would support multiple research teams, including one entitled, "Ethnoforestry: Applying Traditional Ecological Knowledge for Ecosystem Sustainability on the Olympic Peninsula." The Population Health pilot research grants are awarded to faculty members pursuing new projects that tackle population health issues.
"We can't possibly fund somebody fully to solve big population health challenges, but our goal is to allow them to develop that key data point, that key concept they need to then be able to go on to pursue that follow-up funding," director of the Population Health Initiative, Derek Fulwiller, said.
This project will also be funded in part by EarthLab, a research body at the UW that focuses on climate change, as the grant is meant to prioritize work in environmental resilience.
"I think the reason that this [project] rose to the top in terms of the reviews by our faculty judges was that it's really well-aligned with some of the major goals of the initiative," Fulwiller said. "It's interdisciplinary, it's community-engaged, and it addresses social and environmental determinants of health."
"The Population Health Grant will help to continue to cultivate these relationships," environment and forest sciences graduate student, Courtney Bobsin, said. This will further allow the researchers to meet community members where they are and enable the team to implement field plants on permanent plots.
Bobsin is currently working on a dissertation on ethnoforestry. Through the pilot research funded in part by the Population Health Initiative, Bobsin hopes to determine which plant species are culturally important to the community and how they can be reintegrated semi-commercially and personally. The grant will fund direct communication with community leaders as well as the planting of these important species.
Action on the project has already begun. "We've been rolling a bit already," Bobsin said. With support from the Campus Sustainability Fund, Bobsin has worked to construct an ethnoforestry garden bed on the UW's main campus, which can be found between Paccar and Dempsey. Some of these plants will be moved to the research sites.
The ethnoforestry project is largely based out of the ONRC in Forks. The center has been developing relationships with communities in the area, especially tribal groups. "The tribes have been critical [to this effort]," Bormann said. "This wouldn't be happening without them."
The researchers will prioritize communication with the community, making sure that representatives are updated with the action this grant will take and conducting respectful outreach, demonstrating respect for the tribal community's connection to the land.
"We're very careful not to tell them anything about what they should be doing on their lands; we're not trying to steal information that isn't already known," Bormann said. "The whole idea is to plant plants and manage animals of importance to the tribes, but to do so on state and federal lands."
This pilot research project is built on the method of ethnoforestry, which the project's abstract defines as "using traditional ecological knowledge of local people and applying it to forest management on public lands."
Taken as a philosophy, ethnoforestry can benefit ecosystems on both ecological and purely human levels.
Reach Special Sections Co-Editor Alyson Podesta at wellness@dailyuw.com. Twitter: @alyson_podesta
Like what you're reading? Support high-quality student journalism by donating here.