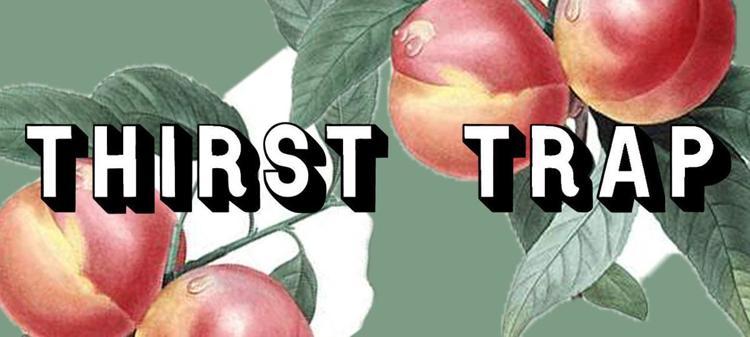 Not to age myself, but I remember a time when November was just November. We watched football, enjoyed the rest of the fall season as it frosted over into winter, and we wrapped it all up by eating a week's worth of food in one meal. Sometimes guys stopped shaving their beards (or attempts at beards) and the girls who normally felt pressured to shave would let their leg hair grow freely under their jeans, but that was it. When I was younger, we stopped shaving for November, not masturbating. 
No Nut November (NNN) is a challenge in which a participant, especially a male participant, refrains from ejaculation for the whole month. The meme made its first appearance on Urban Dictionary in 2011, but it wasn't until 2017 that the meme came (hehe) to popularity after circulating through meme communities such as Reddit and 4Chan. It has roots in neo-Nazism and the incel community, who take NNN seriously and use it to advance their agendas. But now, the presence of a benign NNN meme or even spoken word poem edges toward commonplace. (Take a shot every time I make an ejaculation pun.)
I love a good meme as much as anyone. You might say I'm nuts for No Nut. But I also love to over-analyze and ruin the fun, so I decided to put this meme under the microscope, take a blacklight to the motel furniture of this internet joke, and see what NNN is doing to our sex lives, both solo and with a partner. This is hard-hitting stuff, kids.
Nicole McNichols, professor of the famous PSYCH 210, The Diversity Of Human Sexuality, is plenty familiar with the viral meme. 
In her class, McNichols uses a software that enables her students to submit anonymous questions to help stimulate conversation. During November, NNN is a guaranteed discussion. 
While on the surface, jokes about touching your junk are peak comedy, there's a larger social implication attached to them that might make the dick jokes fall flat. I know — hard to believe a dick joke could do anything but earn the big laughs. 
"If it's just a joke, then it's funny — the memes are funny," McNichols said. "I have no problem with that, but what I do think is a problem is when someone doesn't take it as a joke … because that's just reinforcing this whole pattern of shame and guilt that our culture already has too much of surrounding masturbation." 
As the challenge of NNN refers also to refraining from ejaculation in sex with a partner, the pattern of shame that McNichols mentions also applies there. 
"To me, No Nut November is tied to this idea that sex is shameful," McNichols said.
For allosexual individuals, sex can be a major part of relationships, but if you are dating someone who is seriously participating in NNN, first of all, where can I find a meme-lord of that caliber for myself? And second, it could actually take a toll on your relationship. 
McNichols says that psychology tells us that the more we try to avoid something or not think about it, the more we actually end up obsessing over it. 
This same logic applies in the holy month of November. If someone has challenged themselves to keep it in their pants for a whole 30 days, all they are going to think about is how much they would prefer to not keep it in their pants. They'll be so sex-obsessed and horny that even the statue of George Washington could start to look thicc. 
"It's sort of like being on a diet," McNichols said. "All you can do is think about the breadbasket."
If taken seriously, NNN can cause tension in your sexual relationships. However, NNN is not actually meant to be put into practice. It is clearly a joke. People may attempt to embrace the meme, but those who do probably don't last much longer than the first week. 
NNN is such a popular meme because it resonates with so many of us. This idea of shame in sex and masturbation is widespread and difficult to overcome. One positive thing that comes out of NNN, besides some very retweetable content, is that it invites conversation around some tricky, sticky topics. 
"I think people use No Nut November as an excuse to talk about masturbation in a good way," McNichols said. "Like, 'let's talk about this embarrassing topic using this funny joke online.'"
In a sense, the joke, when recognized as such, can actually help to normalize a topic we often shy away from. Feeling more comfortable with your own sexuality and a societal push to normalize this comfort will more than certainly lead to better sexual interactions and relationships. 
Use the remainder of this sacred time of year to smash the stigma. Post a meme, join the conversation, and if you feel so inclined: masturbate.
Reach columnist Hannah Krieg at wellness@dailyuw.com. Twitter: @Hannah_krieg
Like what you're reading? Support high-quality student journalism by donating here.