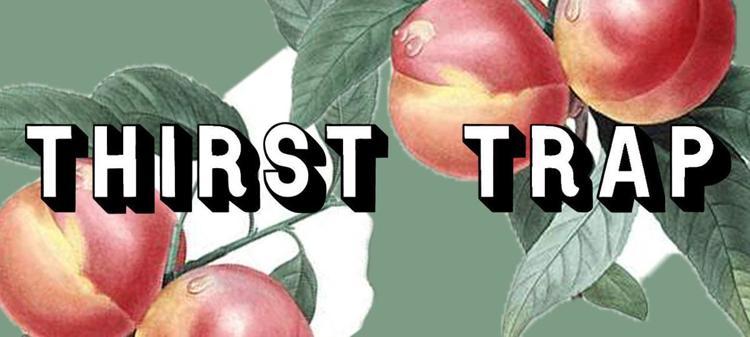 Editor's Note: Thirst Trap is a weekly column on dating and relationships in college.
Prepare for an influx of sad text-on-black-screen Snapchat stories ... it's Turkey Dump season.
The Turkey Dump is a phenomenon in which students (usually freshmen) return home from the bubble that is university life for the first time and use it as an opportunity to cut ties with their high school sweethearts. This does not mean the breakup occurs over Thanksgiving dinner;  you really should not break up with anyone over Thanksgiving dinner. That's disrespectful to the food.
There's a certain taboo surrounding the Turkey Dump. It's seen as cliché, cruel, and driven by the recent expansion of the dating pool. The Turkey Dumper is often criticized for getting the Turkey Dumpee's hopes up only to break their heart right when they were most excited to reconnect. While I do think it's sad — as breakups so often are — I am a strong supporter of Turkey Dumpers. 
Say you had the perfect high school romance. Maybe you met in biology and ended up having chemistry. Maybe he asked you to two dances before you realized you weren't just going as friends. You both swore college wouldn't change a thing. Distance would be no issue for a love so beautiful, so pure, so naive. 
People say wild things when they're in love, especially when they're young. As a senior in high school, most people kind of feel like they have it all figured out. When you come to college, it'll hit you like the 372 bus that you are, in fact, totally clueless. There is no way you could have known just how much you would change and learn. It is not your fault for changing your mind. You cannot promise your life to someone at 18, no matter how many times you rapped "Super Bass" in the car on the way to school together.
This is not to say you should never attempt to make things work with your high school boo. There are situations where distance can be really successful. However, if you feel like a relationship is stifling your growth, you should take your first available opportunity (which may be Thanksgiving) to get out of that relationship. 
This can be a really hard decision. You might still love this person and really cherish the time you spent together. You might not understand why you have so suddenly outgrown this relationship. College is a little like a second puberty: you gain 15 pounds and a whole bunch of perspective.
I came to college with an umbrella for the infamous Seattle rain and the hopes of sustaining a relationship of three years; both of which I ditched before the end of fall quarter. I realized that one: umbrellas were for tourists, and two: I needed to focus on myself. So, I did something a little cliché, maybe a little cruel, but totally necessary. I did the Turkey Dump. 
And I agonized over it. I almost purposely missed my flight to avoid confrontation. But no matter how much I wanted to, I couldn't decide not to decide. The thing is, if I didn't want to end the relationship, I would not have been thinking about it so much. Once you feel thirsty, you are already dehydrated. 
It's scary, and it can make you feel like you are breaking promises to an important person in your life, but you need to look out for yourself. If you plan on Turkey Dumping someone this year, still do be gentle. Do not spend the whole weekend with them and then call it quits right before your flight to SeaTac. And for the love of God, don't try to sneak in one last hookup. 
Just remember that college is a time for growth and anything that inhibits that growth needs to be dropped, or rather dumped ... Turkey Dumped. 
Reach columnist Hannah Krieg at wellness@dailyuw.com. Twitter: @Hannah_krieg
Like what you're reading? Support high-quality student journalism by donating here.