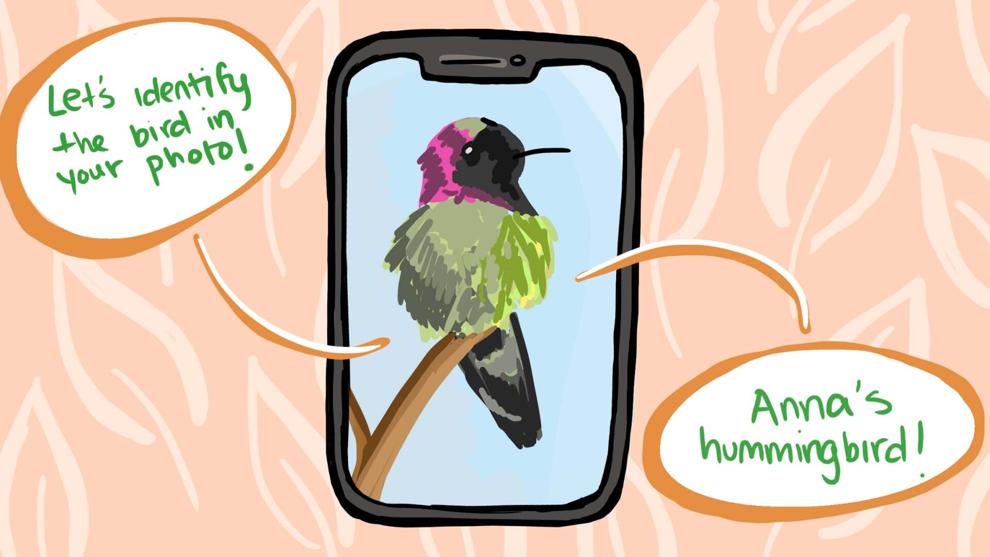 Kids today grow up with exposure and access to technology like never before, and many parents can struggle mediating tech use between entertainment and educational purposes. 
Researchers at the Information School used this ubiquity of technology to their advantage, setting out to design an app that helps kids in the transitional "tween" period use technology to engage more with nature, with added benefits of increased familial bonding. 
After receiving a grant from the UW in 2016 through the $400,000 Innovation Award, researchers designed the NatureCollections app, which seeks to engage kids through nature-based exploration. The app encourages users to go outside and take photos of different findings, such as plants or bugs, and then sort them into photo collections based on their species.
One of the main goals of the app was encouraging exploration in a way that was unique to every child and their interests, according to Katie Davis, associate professor at the iSchool.
"A lot of what I do is focused on how technology can be used to support personal interest-driven learning," Davis said. "The basic idea, which turned into the NatureCollections app, is an experience which encourages students to connect to nature in a personal way."
The researchers tracked how 23 tweens from 15 different families used the app over a period of two weeks, and interviewed the family before and after using the app about their expectations and experiences. The researchers had to take into account that every parent allows different levels of technology use, which could further be misaligned with what the tween might prefer. 
"In a lot of work right now there's a lot of interest in meaningful technology use and trying to design experiences where users are not just engaged with technology, but also have a sense of agency and control over their technology use," Davis said. "With tweens, that's tricky because sometimes their values and goals are not aligned with those of their parents."
Saba Kawas, a human-computer interaction iSchool Ph.D. candidate, explained that this specific transitional age for kids — when they're exploring their place in the world, leads to understandable tension between them and their parents. Technology use tends to exacerbate this, as parents struggle to enforce guidelines that still allow a balance for their child's autonomy and independence.
"That was a key thing from the study — we understood that technology does not exist in a vacuum," Kawas said. "There are family dynamics of how technology is used."
Despite these tensions, families were overwhelmingly supportive and enthusiastic about the app, with many parents valuing the facilitation of new bonding activities and increased time outside. This is supported by growing research about joint media engagement, which shows that shared experiences and co-engagement with digital media promotes family connection — this was explored in the new context of nature-focused exploration through the NatureCollections app. 
Kawas explained that the app elicited meaningful and broader conversations, whether nature was an existing interest for parents or where the parents found themselves intrigued by their children's new interests. 
Kawas approached the construction of the research through the lens of a designer, trying to create something that matched families' valued experiences whilst also supporting the desires of the parents and kids as individuals.
"Trying to design a technology that satisfies both groups is definitely challenging," Davis said. "I think we learned a lot of good insights from the app where there is potential to engage both and have both parties feel good about the experience."
A limitation to the data from the study is that, despite efforts to recruit demographically diverse families, most of the participants were from middle- to upper-class families. The study explores how screen time can cause tension and how meaningful tech can remedy this, but Kawas says it's important to be aware of the fact that these are not conversations that everyone has the privilege of having. 
"We should be asking when and how technology is benefiting or hindering children and their family experiences, rather than focusing on the dichotomy of screen time being all good or all bad," Kawas said. "That's where I feel like there's a heavier responsibility for designers to do this in a way that matches the reality of families' daily lives."
Reach reporter Michelle Austreich at news@dailyuw.com. Twitter: @djmeezus
Like what you're reading? Support high-quality student journalism by donating here.