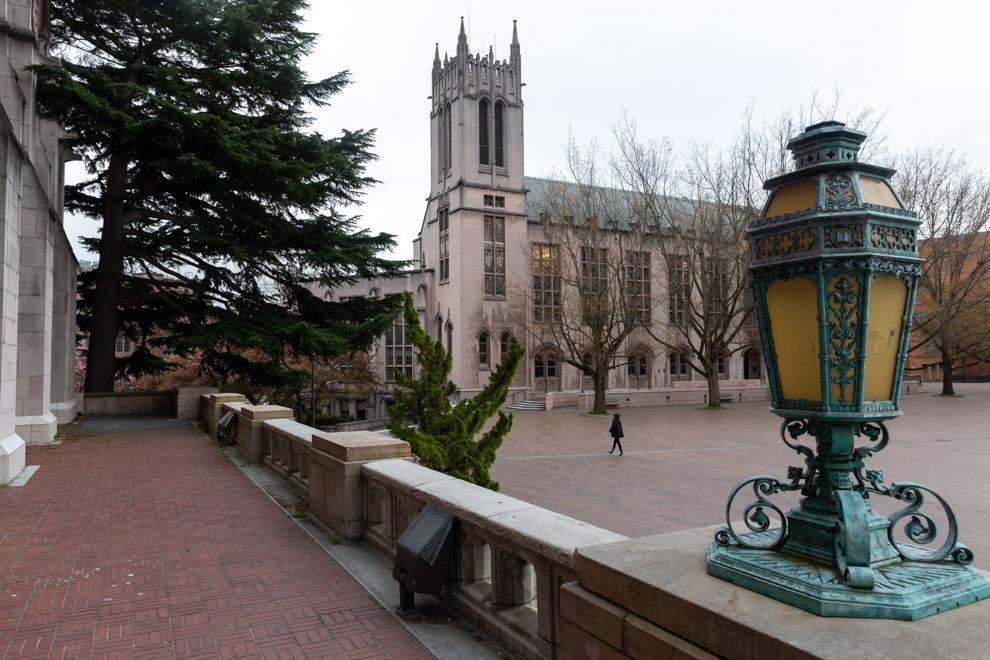 The UW Population Health Initiative has established the COVID-19 economic recovery research grant program, which will fund projects related to the financial impacts of the ongoing pandemic.
This marks the initiative's second COVID-related funding call, following the COVID-19 rapid response grant program.
The grants are intended to fund research projects specifically focused on economic-related recovery. Projects should either bring about information regarding the economic impact of the pandemic or develop into larger projects through this initial funding.
"Many people at the UW right now want to help and want to step up and do their part," Dr. Ali Mokdad, vice chair of the executive council of the Population Health Initiative, said. "They need resources to do so and in this day and age, with limited resources, we feel that we can help that momentum here."
Awards of up to $20,000 are available to fund project expenses. Applicants are encouraged to request no more than what is necessary in order to maximize the number of projects the initiative can fund.
The Population Health Initiative, founded by President Ana Mari Cauce in 2016, aims at advancing public wellbeing at the UW and beyond. For this funding call, projects centered on the local UW community are of special interest.
In their last round of grants, more than half of the awards went to projects focused on local and state-wide issues related to the coronavirus, according to Derek Fulwiler, director of strategy and communications of the Population Health Initiative.
"That really illustrates that the University is the university for Washington," Fulwiler said.
One of the initiative's main areas of focus is social and economic equity, making this funding call especially relevant. 
"We know that health is not one component, it takes several things to ensure that you have good health," Mokdad said. "Right now we're realizing with COVID-19 that it came on top of economic disparities."
The program is open to UW faculty and research scientists across all three campuses, and all proposals are required to involve interdisciplinary collaborations.
"We are stronger when we work together," Mokdad said. "Our biggest role is to bring talents together."
Similar to the previous funding call, the economic recovery research grant program has a short timeline given the urgency of COVID-19, Mokdad said. The application window opened May 18 and will close May 31. Once grants are awarded, recipients will have five months to complete their projects.
The Population Health Initiative executive council will evaluate project proposals based on clarity, appropriateness, and feasibility within the rapid timeline. Even those who are not awarded funding will be provided feedback.
"There are so many great ideas at the UW right now that we want through this grant to give them exposure," Mokdad said. "It's very important for people outside of the university to be aware of our ideas and what we can do."
Reach reporter Ellie Pakzad at news@dailyuw.com. Twitter: @ElliePakzad
Like what you're reading? Support high-quality student journalism by donating here.